Jansz Tasmania has partnered with Tasmanian artist Daniel Gray-Barnett to celebrate fine wine and art from Australia's home of sparkling wine, in a collaborative limited-edition pack designed especially for the Jansz Tasmania Premium Rosé.

Gray-Barnett, the contemporary artist known for his colourful illustrations, created a bespoke work of art titled Our Breath, Our Song for the label.
Talking of the piece, Gray-Barnett stated, "I drew inspiration from the Tasmanian landscape and in particular, the Pipers River region where the Jansz Vineyard makes its home."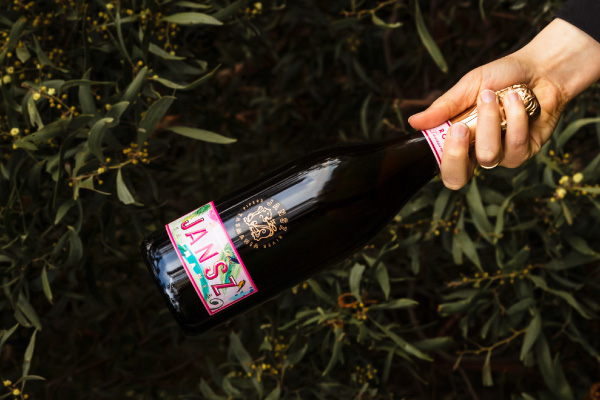 "The river seemed like a really fitting symbol to base the artwork around and tie in elements that make the area and Tasmania so special."
"Our Breath, Our Song is about our changing relationship with Tasmania, its flora and fauna and the flow of air, water, time and people."
"I think it's also unexpectedly vibrant – Tasmania is usually considered low-key and understated, but is actually bursting with creativity and life," he added.
Jennifer Doyle – Tasmanian local, vigneron and winemaker for the world-renowned sparkling wine house – draws similar inspiration in crafting the Jansz Tasmania wines including the Sparkling Rosé.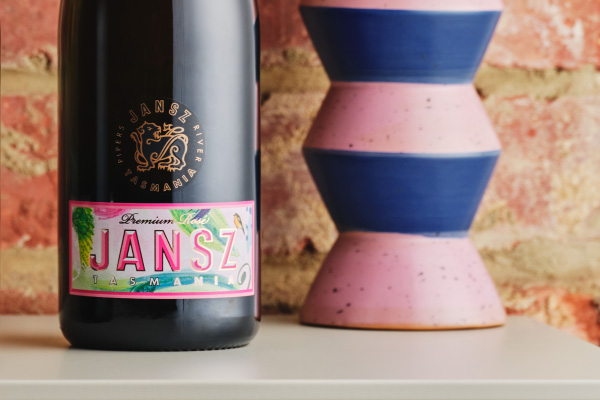 "This Rosé is full of Joie de Vivre," said Doyle.
"I love to walk through the vineyard. It's there that you really get to feel what this place is all about. The connection of the people to the land through the seasons."
"Each vintage is its own perfect expression of the Tasmanian environment in that season. That is my goal when making Jansz wines. To capture the essence of the Tasmanian environment in all its beauty and wildness."
"With beautiful aromas of strawberries, raspberries, cherries, and a lovely zesty palate that complements the fruit on the nose, this is the perfect wine to share with Mum and the special people in your life on Mother's Day." The Jansz Tasmania Special Edition Premium Rosé is now available in retail liquor stores with a recommended retail price of $33.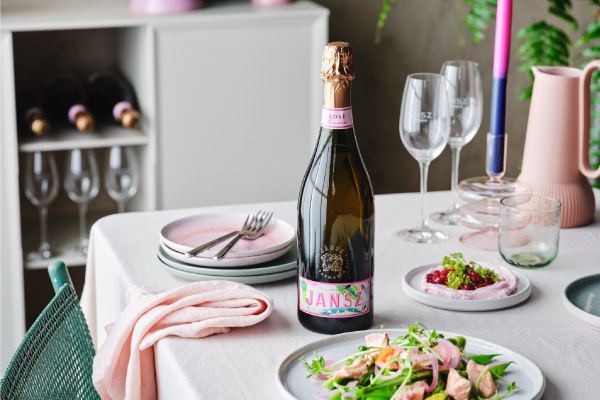 Media enquiries:
Lauren Hampel
+61 427 663 972
lhampel@hsfe.com
Jansz Tasmania
Jansz Tasmania is a luxury sparkling wine house, solely devoted to the art of sparkling winemaking since 1986.​ Location is integral to growing outstanding fruit and only Tasmania can boast such idyllic conditions. Put simply, it is the perfect place to craft premium sparkling wines.​ By allowing nature to do the work, our wines are naturally expressive of our Tasmanian home and its pure, pristine environment.​ Undeniably Tasmanian. Unmistakably Jansz.
Daniel Gray-Barnett
Daniel Gray-Barnett is an award-winning illustrator and author who lives in the Huon Valley in Tasmania with his husband, german shorthaired pointers and chickens. Self-taught, he studied Medical Science at the University of Sydney before swapping his microscope for pencils when he realised illustration had a much lower patient mortality rate. He works across a range of projects with clients in advertising, editorial and publishing.