In the space of just a couple of years, Jonathan Paige International has curated a strong and interesting portfolio for Australia's retail market.
The global company was founded in Australia in 2020 by Managing Director, Sean Ekanayake, who decided to go out on his own to create something truly different for the market after decades of building brands with large drinks companies including Asahi and Coca-Cola.
Ekanayake has used his global connections to become the exclusive Australian importer of a range of unique spirits brands, and will be building on this in 2022 as Jonathan Paige International ramps up its focus of being an exciting and interesting supplier for local liquor retailers. 
"Our focus is to look at bringing a bit of product differentiation to the market… we wanted to be different, we wanted to find products in categories that have something different to offer the consumer," Ekanayake told National Liquor News.
Currently the portfolio includes Glasgow Distillery, from which Jonathan Paige International has helped launch the 1770 Whisky and G52 Botanical Vodka. There is also a partnership with Milestone Beverages from Hong Kong, from which came a range of whisky and Italian wine label, Atilius. 
The portfolio currently plays in the premium space and seeks to stay ahead of trends with high quality products in categories of growth and opportunity. Ekanayake teased at upcoming Tequila, South Asian gin and Japanese whisky releases that are planned for the next few months.
"Being a smaller company, we can't take on the big guys. So we want to be different in our own space and look at what we can bring that is exciting, new and innovative in that space," he said.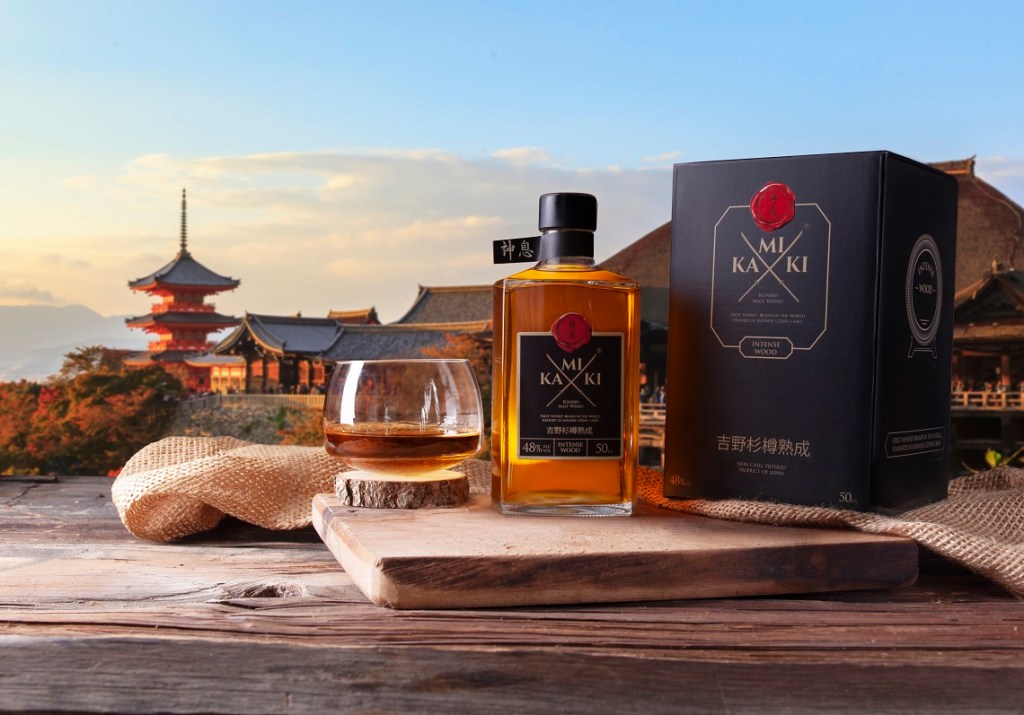 Portfolio expansion in this way in the liquor market is a focus for Jonathan Paige International in the next 12-18 months, and Ekanayake said having such high quality and award-winning products already on board and to be released soon shows the potential of the company.
"It gives you faith that people believe in me and the company and they are willing to let us take their brands to market, which is a great thing. I'm very proud to represent some of these really, really cool brands from around the world and have that opportunity to be their partner here, to take their brands to the next level, and to build the profile of their brands at the same time as building Jonathan Paige International," Ekanayake explained.
A local brand that Jonathan Paige International is helping build is The Mixology Company from Melbourne. Fitting squarely into the home cocktail movement that is trending globally, Ekanayake co-founded this business, with Jonathan Paige International now having a 50 per cent stake. 
The Mixology Company features a range of six ready to serve cocktails in 200ml bottles at around 17.5 per cent ABV. Being in a smaller size bottle and lower ABV than other brands, alongside an attractive price point, Ekanayake said these products were designed to be huge competitors not only for Australian retail, but also on the world scale. This is the second part of the Jonathan Paige International business – to export Australian brands into new markets and new opportunities. For example, there are plans to take The Mixology Company to the US and UK, while also looking into different options like airline catering along the way. 
But local retail is still a key priority for Jonathan Paige International, with Ekanayake noting "that it is very much a priority to expand over the next three to six months" in the off-premise, creating a broader footprint and more touchpoints in stores nationwide. 
Currently, Jonathan Paige International has worked closely with some bigger retailers like Endeavour Group and Costco, but through potential new state-based partnerships, it also has its sights set on the independent channel.
"The opportunity for the independent retailers would be product differentiation, so they can have products in their stores that are unusual and won't be something similar to what they already have in their space," Ekanayake said.
"We're bringing something different to smaller footprint stores where shelf space is a premium… this can give them an edge in terms of product mix."
Ekanayake's message to the wider industry about Jonathan Paige International is that the company is committed to local growth and is confident in its trajectory, hand in hand with local retailers.
"Everybody started at some point as a small company, and at the rate we are growing, we have the belief and confidence that we will go out of our way to fulfill our customer's needs," Ekanayake said.
"[We've already got] that sense of belief from bigger retailers that Jonathan Paige is not just a small company, we're a partner who is going to go out of their way to help fill gaps, drive new innovation and new category growth, and as part of that, bigger expansion into new spaces."