Kraken Rum Launches Black Mojito Premix Offering A Dark And Fiercely Refreshing Twist On A Classic Cocktail.
Kraken Black Spiced Rum has today released their premixed cocktail in a can, an Aussie first hitting shelves this week.
Hayley Dixon, Spirits Specialist for Proximo said the Black Mojito has all the nods to the cult classic mojito that many Aussies know and love, with the bold flavour of Kraken's Black Spiced Rum.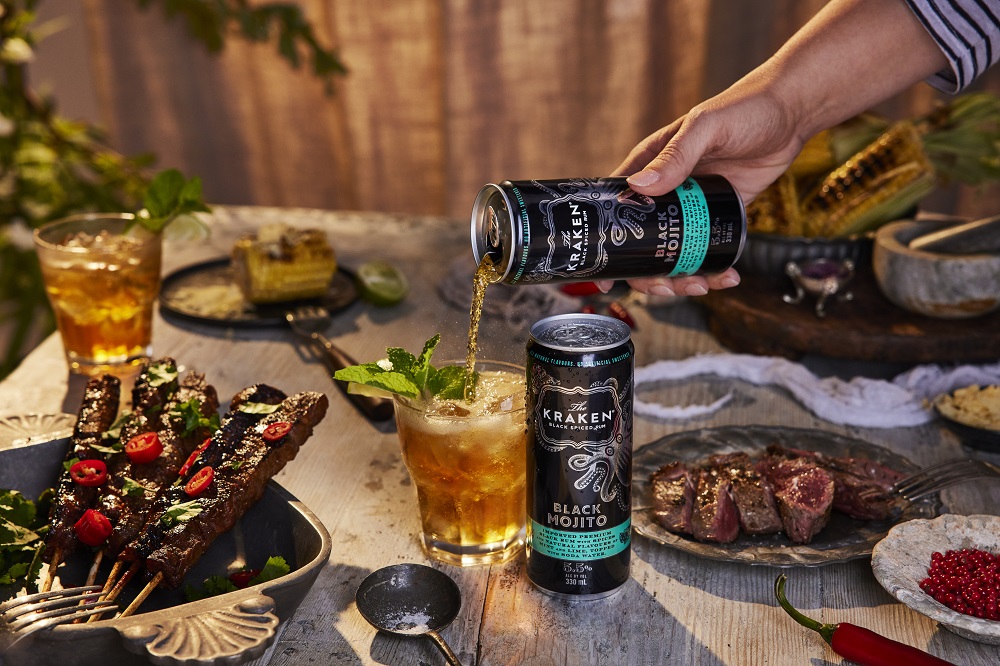 "Kraken Black Mojito offers on-the-go convenience with the premium taste of a freshly mixed cocktail. Whether you're having a summer BBQ with a few close mates, watching the footy, going camping or looking for the perfect games night drink, all you need to do is simply crack open and enjoy."
Demand for ready-to-drink beverages continues to boom in Australia with category growth seeing an increase from 13.5 percent to 16.7 percent, up 3.2 percent in the last 12 months alone. According to Roy Morgan figures.
"With Aussies increasingly looking for convenience, we're thrilled to expand our range with Kraken's first premixed drink in a can in Australia, to offer consumers more choice for a range of summer occasions," continued Dixon.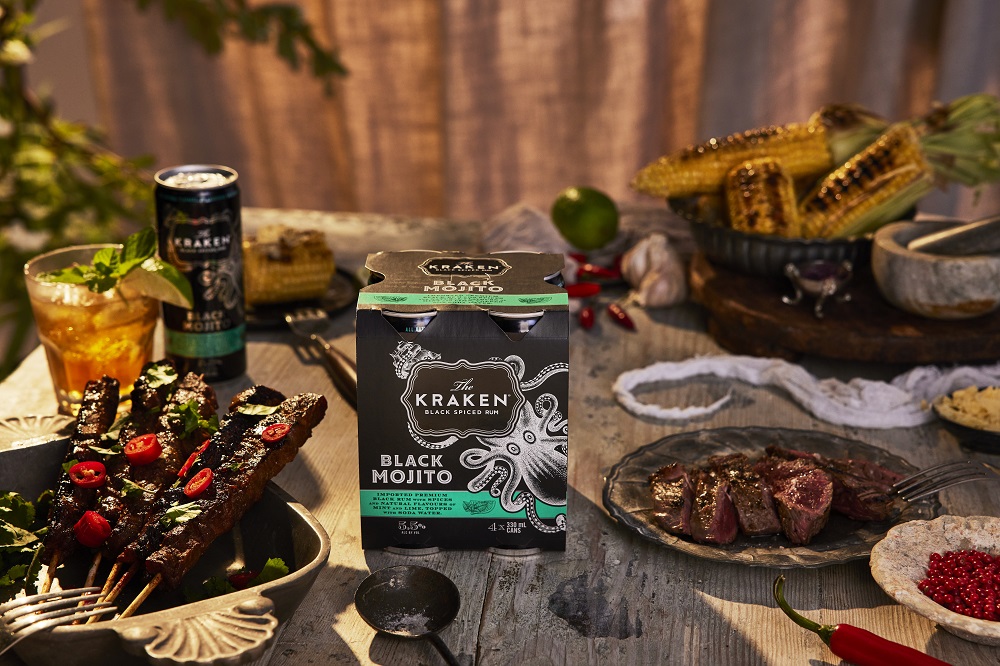 A dark and fiercely refreshing twist on the classic mojito, the Kraken Black Mojito boasts the delicious taste of Kraken Black Spiced Rum mixed with natural flavours of mint and lime and topped with soda for a refreshing twist, coming in a four pack of 330mL cans for $28.99 RRP.
For more information on how to stock the Kraken Black Mojito in your venue or bottle shop, call your Proximo Area Manager.