MANLY SPIRITS GOLD WINNING GINS NOW IN READY TO DRINK GIN & TONICS: LILLY PILLY PINK GIN AND AUSTRALIAN DRY GIN.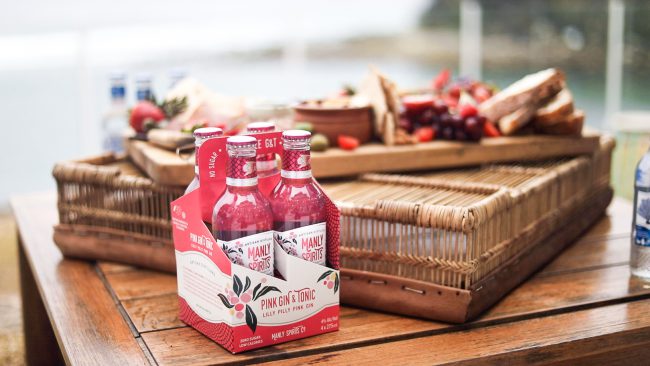 Ticking all the boxes, these low calorie, low ABV craft RTD's, with a focus on natural ingredients, sophisticated flavours and Instagram-friendly design make these drinks not only fit into consumers' ever more health-focused lifestyles, but a touch aspirational too.
Manly Spirits Co. Distillery has launched their highly talked about ready-to-drink, premium craft Gin & Tonics.  The Gin & Tonics will be the first ready-to-drink options from Manly Spirits, launching with two variations: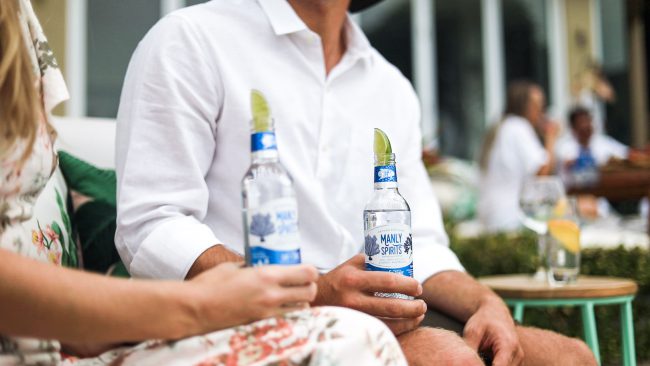 MANLY SPIRITS GIN & TONIC with Australian Dry Gin and MANLY SPIRITS PINK GIN & TONIC with Lilly Pilly Pink Gin.
With an established range of artisan spirits in the high growth premium craft market, Manly Spirits were determined to bring that same premium, craft quality into a convenient, ready to drink option.
Packaged in bespoke glass with their signature Fibonacci pattern on the bottles, these miniature versions of their 700ml bottles have stand out appeal catering for the more sophisticated drinker who do not wish to compromise on flavour when purchasing RTD's for their convenience. The Pink G&T also has the added benefit of having ZERO SUGAR and low calories for the health-conscious consumer. We call it a Guilt-Free G&T.
With the trend toward mindful drinking Manly Spirits has crafted their drinks to be only one standard drink per bottle but without compromising on flavour by increasing the amount of botanicals used in their recipes. Having designed and manufactured both the gin and the tonic they are able to tailor their recipes to deliver what you would expect from a craft premium gin mixed with a quality tonic.
Company Contact:
Vanessa Wilton
0412 534 402
Website: manlyspirits.com.au
Social: @manlyspirits