Derrumbes Mezcal; #7 Top Trending & Best Selling Mezcal in 2022, voted by the World's Best Bars (Drinks International 2022) is Now available Australia-wide thanks to their new partnership with Australian Agave Spirit specialist Agave Lux
Derrumbes Mezcal is 1 of only 2 companies in the Top 10 rated brands that is still Mexican and Independently Owned. It was created in 2012 by Esteban Morales (La Venenosa Raicilla) & Sergio Mendoza (Tequila Don Fulano) with a singular mission; to create Mezcales from regions primarily outside of Oaxaca to support more mezcaleros and family-run producers in the lesser-known states.
Morales Says, "It was important for me to build opportunities for these producers. To also relieve the stress on Agave demand in Oaxaca by allowing other regions to produce more."
Around 92%+ of Mezcal sales are made from the state of Oaxaca; however, the appellation of origin of Mezcal recognises 9 states of Mexico, meaning less than 8% of sales come from the 8 other states.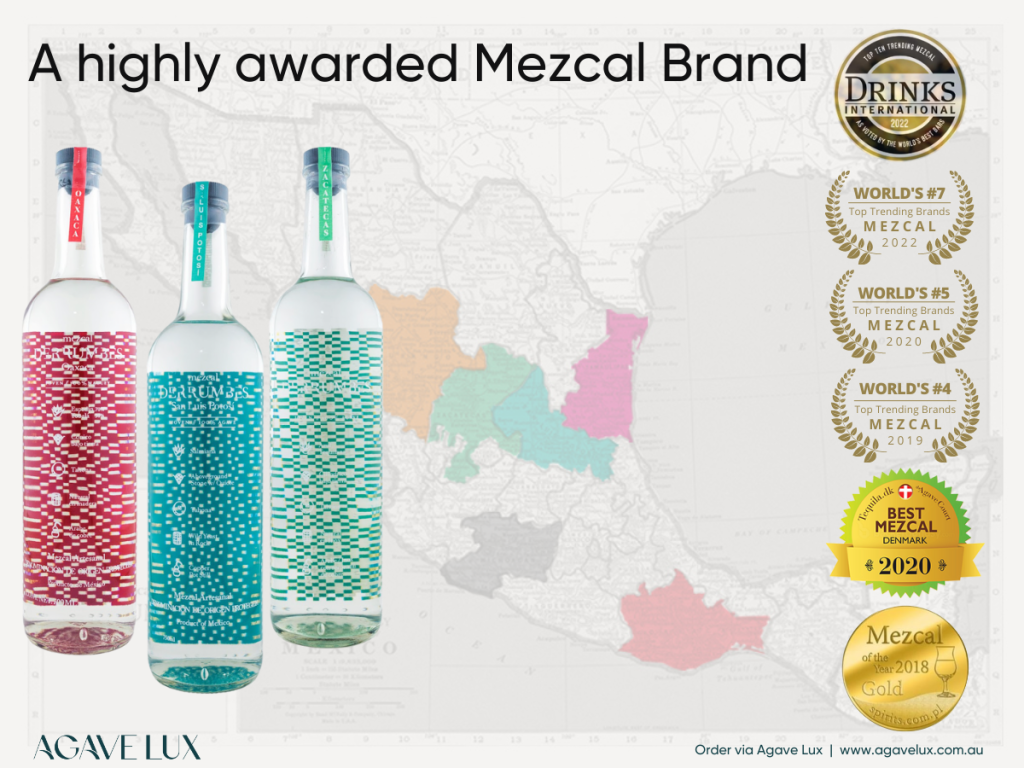 Morales clarifies that he loves Mezcal from Oaxaca but that it is impossible to keep growing the popularity and market for Mezcal from Oaxaca without increasing it from the other regions. Put simply, is not sustainable. In fact, there is nothing sustainable about the alcohol category, as he points out.
Morales says "The concept of sustainability in spirits is challenging. Spirits are a luxury item. Nobody needs alcohol to survive, and every litre of water used to produce alcohol is not inherently sustainable. So, we prefer not to discuss our brand as being sustainable. We prefer to discuss it as being socially responsible."
Derrumbes Mezcal takes consumers on a flavour journey through Mexico's heart. Each product offers an abundant expression of the rich soils, climates, and the exuberant diversity of the agave species. You will experience different production techniques that amplify these magnificent ancestral spirits. Derrumbes builds its reputation through dedication to craft and quality while using socially responsible practices.
Derrumbes Salmiana from San Luis Potosi is a perfect example. It delivers an incredible unique mezcal that reflects its surroundings like no other and was voted Best Mezcal for a Negroni. Derrumbes Cenizo, from Durango, provides a beautiful balance of summer fruits, nuts and dry minerality, mixing perfectly was a citrus balance.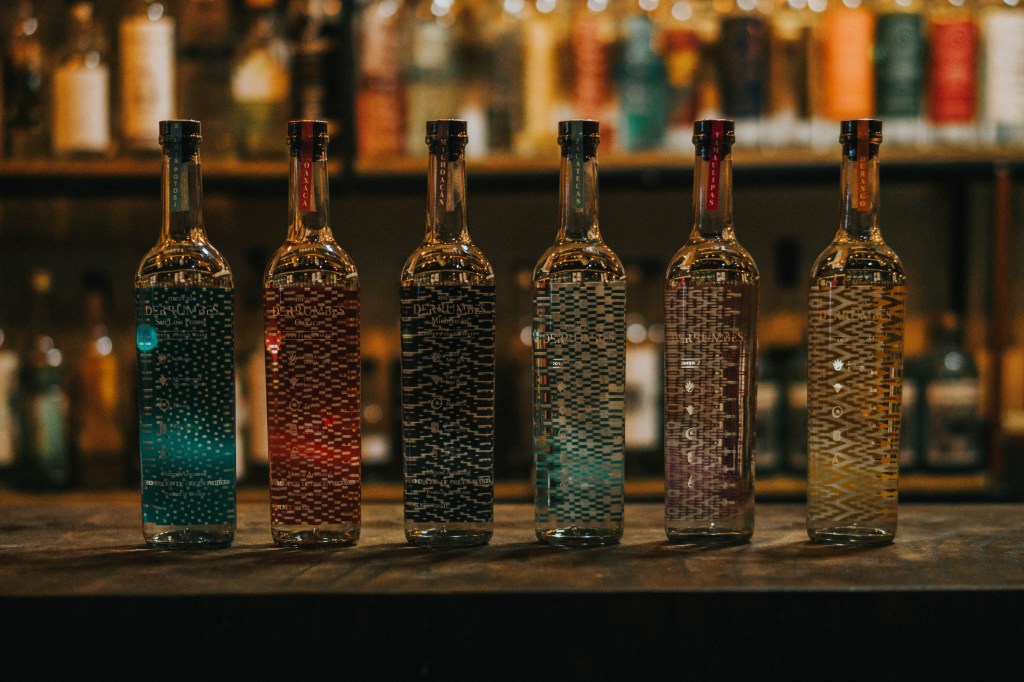 AWARDS & ACCOLADES
Co-Founder of Agave Lux Howard Baynie explains "As consumers continue to learn there is more to Agave Spirits than Tequila we find the real beauty, complexity and diversity lies outside the main production areas that have become, sadly, over commercialised to meet the demand. We pride ourselves on finding producers who focus on the harmony and biodiversity of the land they cultivate, traditional production techniques and those who support the people of the local community "
Agave Lux has plans to give their customers the opportunity to visit many of the Derrumbes distillery partners. "We plan to take some key trade partners to Mexico in 2023. This educative tour focuses on showing the diversity of agave, its growing regions, varying production techniques and the real people behind these ancestral spirits. We will also visit producers from our portfolio of Raicilla, Tequila, Sotol and other Mezcales to really provide Australians with an unrivalled once-in-a-lifetime experience, accompanied by all the traditional Mexican food and delicious Cerveza Mexico has to offer"
For more information visit www.agavelux.com.au or contact Howard Baynie on admin@agavelux.com.au | 0411 676 253