Responding to growing consumer demand for a lychee-based cocktail, Mr. Consistent has unveiled the latest addition to its premium cocktail mixer range.
"You've been asking for a Lychee Martini in every survey we have done – and we've finally nailed the recipe to perfection," says Jeremy Davidson, Co-Founder of Mr. Consistent.
"Tastes like summer, feels like a day surrounded by all your besties, and looks boujie AF in that glass."
The Lychee Martini showcases the tropical sweetness of the lychee with a floral character that draws flavour comparisons with ripe pears. Light and fresh, the mixer is balanced with the subtle tartness of green apple and the tang of lemon.
Sweet and juicy with a natural acidity by the nature of the fruit, the cocktail is balanced to be enjoyed by a broad range of palates. Mr. Consistent recommends shaking with vodka for the classic Lychee Martini, or with gin as a twist, and enjoying as an after dinner sip on a sunny afternoon.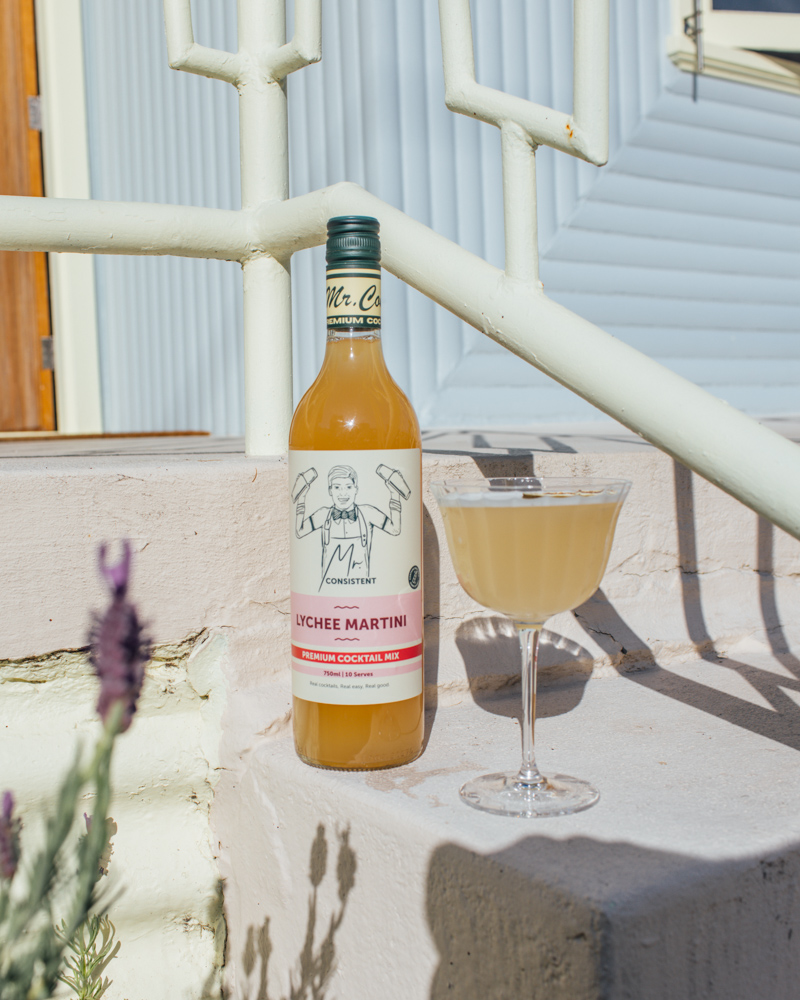 The new release joins popular classics in the Mr. Consistent range, such as the Margarita, Sours and Cosmo.
Mr. Consistent Lychee Martini is available now online and through independent bottle shops.