Originally launched in October last year in collaboration with Melbourne's Society, at 80 Collins Street, Never Never's Dark Series Oyster Shell Gin is now available through wholesalers around the country.
Inspired by the Australian coastline, Oyster Shell Gin uses Kangaroo Island oyster shell to impart a minerality and subtle saline character to the gin. It's a flavour supported by the carefully considered inclusion of other coastal botanicals, like saltbush, Tasmanian wakame and native coastal daisy. ⁠
Fresh sea spray jumps from the glass, bursting with split lime-leaf and fragrant citrus zest from the addition of marsh grapefruit and waxflower. The palate expresses the saline and savoury minerality of oyster shell and wakame, while coastal greens integrate with moreish salted citrus, round mint, pine and coriander spice. The finish is long and luxurious.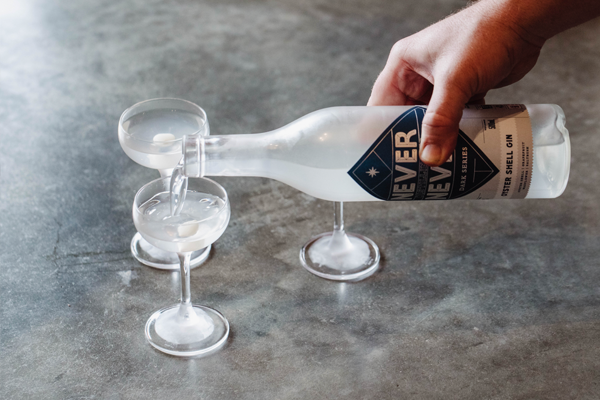 Oyster Shell Gin was originally designed to be served as a delicate martini, to work alongside some of the venue's signature seafood dishes.
"The gin makes an exquisite martini," says Co-Founder and Brand Director Sean Baxter,
"The lashings of waxflower and salinity scratch the itch of anybody who loves savoury martinis." "We love it dry with a lemon or grapefruit twist, obviously accompanied by a fresh local oyster if possible," he says.
"For those partial to a gin and tonic, it works really well with Mediterranean tonic water and a lime leaf garnish," says Sean, "it's the perfect example of a sophisticated, citrus-forward coastal highball."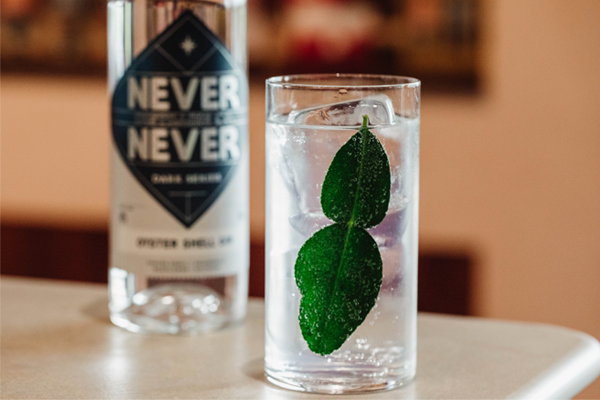 It's a new release that took the brand by surprise when they gave a sneak preview of the spirit to 100 ticket-holding attendees of their online Seek More Flavour Fest in August last year.
'The immediate response from those who had the chance to try it was unreal.' Says Sean. 'It's quickly become our most popular Dark Series release to date and really seems to have hit a chord with both martini and G&T lovers alike.'
While previously available exclusively at Society or through the Never Never website, Oyster Shell Gin is now available through wholesalers around the country.
If you're interested in trying it for yourself, reach out to your local wholesale partner or Proof & Company representative.
For general enquires, contact ordersAU@proofandcompany.com