With strong sustainability values, co-founders Tom O'Donnell and Joe Cook, founded Riot Wine Co in 2016. They set out to reinvent by-the-glass wine and their eyes are now set on raising the bar of by-the-glass spritz #TheRiotWay.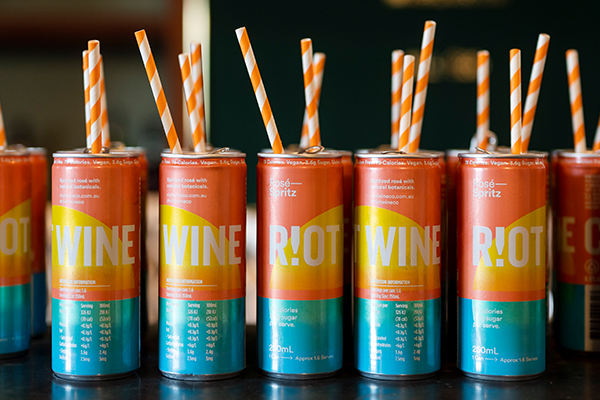 The Riot Wine Co team saw an opportunity to expand beyond the wine category with the growing trend of spritz cocktails and in 2019 launched R!OT Rosé Spritz on tap.  Following its success, the team has decided to launch R!OT Rosé Spritz in cans, the perfect drink for long afternoons enjoyed al fresco.
In true Riot Wine Co style, R!OT Rosé Spritz is made with only the highest quality ingredients to deliver an easy-drinking and refreshing spritz cocktail – and best of all, it's sustainably made.
The taste profile is synonymous with a traditional spritz, an expert balance of bitterness from citrus botanicals like blood orange and passionfruit, married with a slight sweetness from the grape juice to deliver a spritz cocktail that is 100% pure refreshment.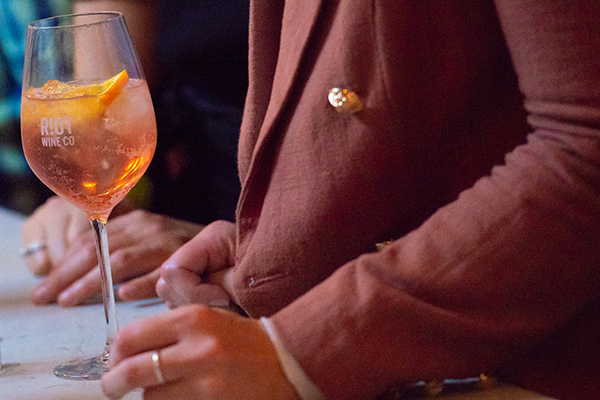 R!OT Rosé Spritz is the ultimate summer drink that also appeals to mindful consumers seeking to moderate their alcohol consumption. With only 78 calories and 3.6g of sugar per 150mL serve.
"R!OT Rosé Spritz is all about refreshment," said Tom O'Donnell, Chief Winemaker and co-founder for Riot Wine Co.
"The most exciting element in making our R!OT Rosé Spritz is that we could design the liquid to taste exactly as we intended. It has all the beautiful citrus aromas you would expect from a traditional spritz, without all the sugar," said O'Donnell.
R!OT Rosé Spritz is best enjoyed in a glass, poured over ice with a garnish of fresh orange or chilled straight from the can, paper straw optional.
For more information please email info@riotwineco.com.au or call 132-337.