Avallen has been created by Healthy Hospo founder Tim Etherington-Judge and wine and spirits specialist Stephanie Jordan.
The award-winning Calvados designed to be bartender-friendly while making a positive difference to the planet is coming down-under thanks to the exclusive distribution deal with Stuart Alexander.
Born out of a shared passion for traditional spirits and sustainable products, Avallen is on a mission to be the most planet positive spirit brand in the world whilst re-igniting Calvados, one of the world's great brandies.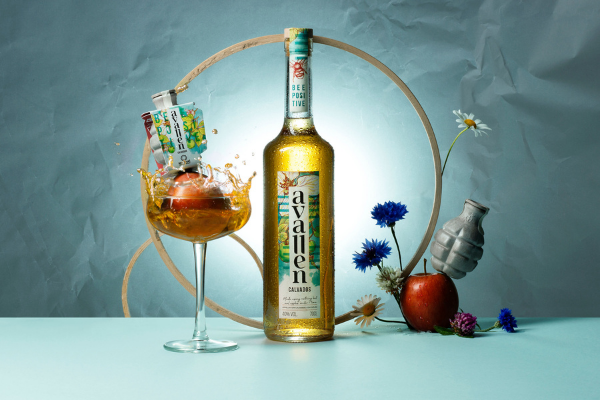 Made using nothing but real apples, water and time Avallen has been designed for mixing. With a fresh apple and floral honeysuckle nose, a lingering toffee apple body and richly warming with a hint of vanilla custard on the finish. Bottled at 40% ABV.
"In Australia, environmental issues are a major concern to 77% of households, so we're extremely excited to be partnering with Stuart Alexander to take our planet positive spirit Avallen to Australia. The Australian food and drink industry is extremely dynamic and we feel that Avallen will be an valuable addition to the exciting sustainable spirits portfolio that Stuart Alexander are building." Says Tim Etherington-Judge.
"We're very excited to welcome Avallen on board and into the Stuart Alexander family of brands. Avallen Calvados is an inspiring brand with sustainability at its very core, and is tapping into a large & growing awareness by Australian consumers of the environmental impact of the brands they consume. We look forward to re-igniting the Calvados segment in Australia across both on-premise and off-premise channels." Nick Nairn. CEO Stuart Alexander.
For more information on Avallen Calvados, contact your local Stuart Alexander Representative, contactcentre@stalex.com.au or 1800 225 417.