100% Australian, 100% Craft and at almost 0% alcohol, Hawkesbury Brewing Co's Prohibition is taking non-alcoholic beer to a new level.
Non-alcoholic beer has seen double digit growth in 2020. As one of the fastest growing sub-segments of the beer category and set against the broader shift towards healthier drinking habits, this is a market which is set for significant growth.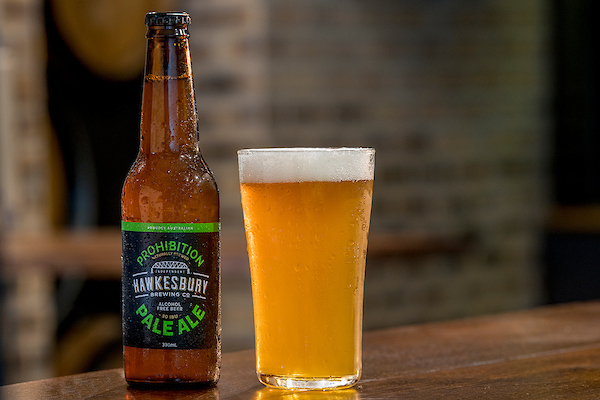 Hawkesbury Brewing Co have spent the last 2 years refining their proprietary brewing technology to the point where they are able to produce a beer which is fully fermented but comes in at less than 0.5% alcohol. Traditional fermentation teases out the maximum range of flavours, while Hawkesbury's Brewing Co's special cold filtration process removes the alcohol without compromising the beer's complexity.
It's an exciting step up in capability for the brewing industry and one which has already got consumers and industry experts alike excited. A Pale Ale in taste, body and full flavour but without the alcohol, Prohibition is a perfect beer for anywhere, anytime.
Hawkesbury Brewing Co Prohibition is available now in 6 packs of 330ml bottles, cases of 24 and in kegs.
For further information, contact Paul Weaving I paul.weaving@drinkcraft.net.au I 0478 320658