Meet RIDER LITE. A new take on Aussie Lager that's zero carb, low cal, and low on bitterness. And did we mention the best part? It's brewed lite with electrolytes!
Refreshingly crisp, Rider goes low on bitterness offering a clean lager that keeps Gen Z and young-millenial drinkers front of mind.
Rider Lite is all about easy-drinking refreshment. Carefully brewed to keep it carb free, low in calories and ultra low bitterness, we've selected and added specific electrolytes to enhance the beer's body and boost its flavour, as well as giving it a super-smooth, thirst-quenching finish.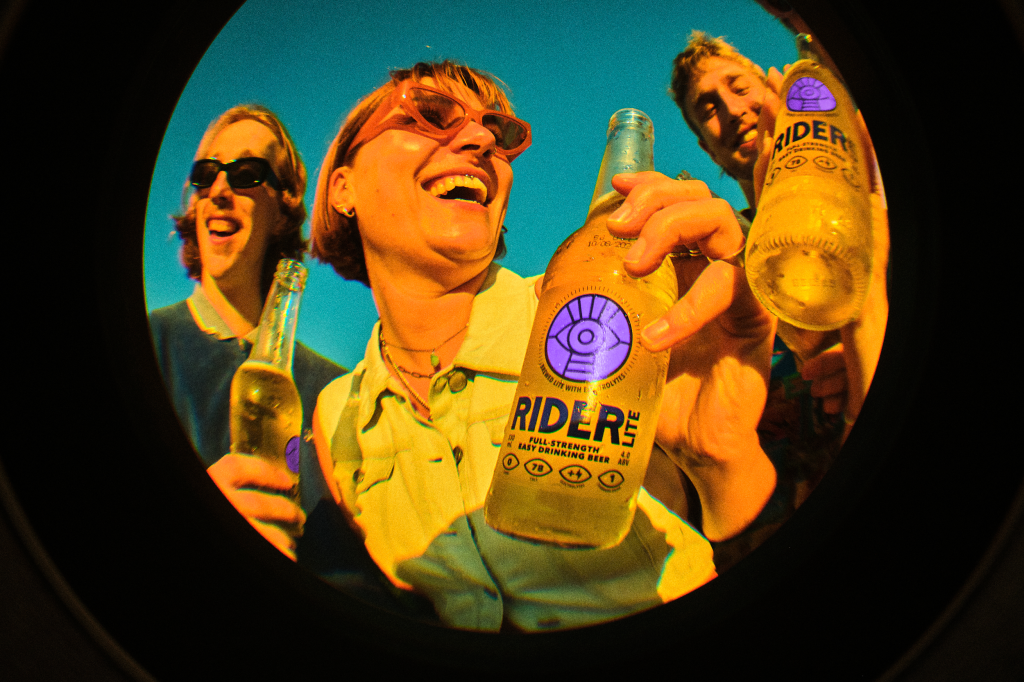 Beer for right here, right now, Rider is a brand that's truly for this generation, focused on their unique needs and wants. Throughout the research process we went through in development, younger consumers told us they are over 'old school, blokey marketing' and bitter, bloating beers. They're turning to different categories more than ever.
With increasing focus on better-for-me options and taste preferences for easy-drinking brews, we've created this fresh and innovative take on Aussie lager. We've dialled up the refreshment and dialled back the carbs and cals. Put simply, it's beer without burden.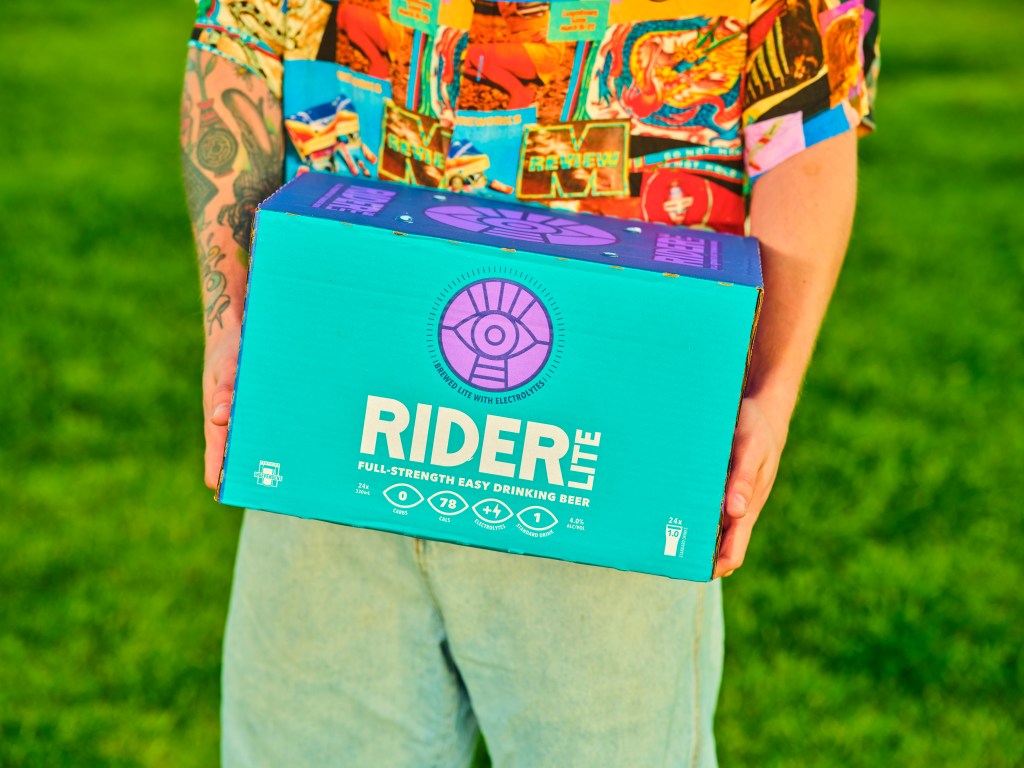 Continuing on with an innovative theme, as the temperature of the Rider Lite bottle changes, consumers will see the icon on the bottle label transition between white and purple, allowing for an engaging drinking experience.
The national launch of Rider Lite will be supported by a significant digital and outdoor media campaign, experiential events and sampling. In addition, keep an eye out for Rider Lite's engaging AI based marketing campaign, that's sure to catch the eye of drinkers across the country.
Aussie made with local ingredients, Rider Lite comes in at 4% ABV. Available nationally in 4 x 6 x 330ml bottles and kegs.