It's a clever little piggy, Squealing Pig, launching Squealing Pig Ginsecco in response to consumers' thirst for refreshing beverage options that are fun, engaging and play to the continued rise in popularity of both gin and prosecco.
As Australia's Number 1 Rosé, Squealing Pig has continued to grow its customer base over the past twelve months thanks to the introduction of their Rosé Gin, Pinot Noir Gin and popular wine in can offering. The gin boom shows no sign of slowing down with 26% year on year growth driven by strong premiumisation and an increase in average unit price. In Australia alone in 2019, 114,000 incremental households included gin in their basket, reflecting a 34% increase in penetration. Bottled prosecco is also in significant growth, growing at +26% vs YA and is the fastest growing sparkling varietal.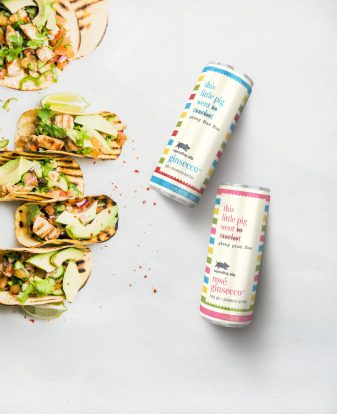 Now available to order and in selected retailers and on-premise venues, Squealing Pig Ginsecco launches in a 250ml slimline can. The product includes the same base gin (with 10 botanicals), as featured in Squealing Pig Rosé Gin, together with Squealing Pig Prosecco and soda. The result is a refreshing drink, packed full of flavour; in an easy to consume format. 99 calories, 1 standard drink per can.
Squealing Pig will also release a Rosé Ginsecco to complement the new range – crafted from their leading rosé with crisp prosecco, perfectly balanced gin and spritzed soda.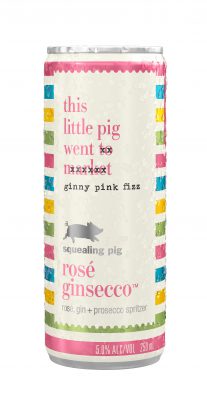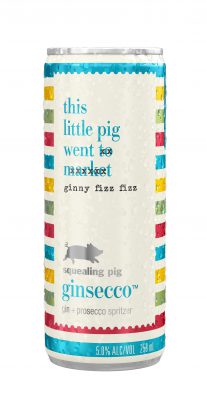 The 10 botanicals in the gin include juniper berries, citrus peels, lavender blossoms, coriander seeds, angelica seeds, rosemary, cardamom, fennel, peppermint and laurel leaf. The Rosé Ginsecco features two additional botanicals; clove and cinnamon. For more information visit www.squealingpig.com.
To speak to a local TWE representative, contact 134 893.