Brisbane, 24 February 2021 – Byron Bay's The Sun Hotel has been listed for sale on behalf of the Flannery family's KTQ Group amid strong ongoing interest in Byron investment opportunities.
KTQ, which also owns the prominent Elements of Byron Resort, has appointed CBRE Hotels National Director Wayne Bunz and National Pubs Director Paul Fraser to steer the sale of the Bayshore Drive property.
CBRE Hotels' Mr Bunz noted; "We expect The Sun to be highly sought after and already have a number of very interested parties. This follows a series of prominent Northern NSW sales, including Bower Byron Bay, Byron at Byron, Byron Bay Beach Hotel, The Farm Byron Bay and the recently recent announced sales of the Lennox Hotel and the Byron Bay Backpackers."
KTQ Development Director Jeremy Holmes said, "We feel that input from a new operator is needed now to take this incredible venue into the future. The natural setting is remarkable and the building itself is ideal for locals and visitors with its vaulted ceilings, timber floors and deck looking out to the bushland beyond. We have thoroughly enjoyed developing and operating this venue over the past seven years."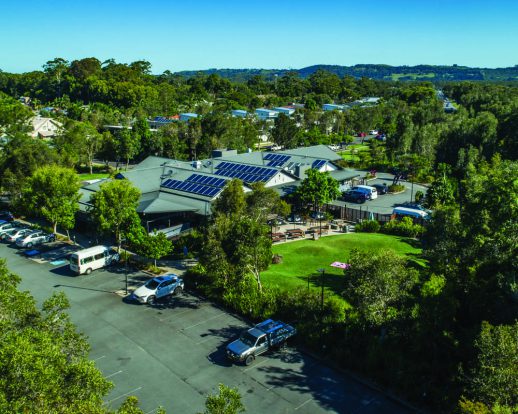 The Sun occupies a 7,653sqm freehold landholding and comprises of a full hotel licence, bistro, drive-thru bottle shop, TAB and separate bar, with a broad range of land uses permissible given the site's B4 Mixed Use Zone.
This provides future development upside and allows for a potential repositioning of the site for multiples uses, including childcare, residential, retail and industrial subject to the relevant planning approvals.
CBRE Hotels' Mr Fraser said, "Byron Bay has long been a playground for the rich and famous, and is home to international celebrities, social media influencers, musicians, fashion designers and Australian rich listers. In the past year, there has been an unprecedented influx of people wanting to move to the area, which has had led to a surge in demand for residential properties, which have typically been tightly held and in low supply.
Mr Fraser noted that The Sun was being sold with a full hotel licence – a highly sought after commodity in the Byron Bay Local Government Area (LGA).
"Located in Byron Bay's Burgeoning North Beach, the asset has a captive market, no immediate competition and is situated in a significant growth corridor," Mr Fraser said.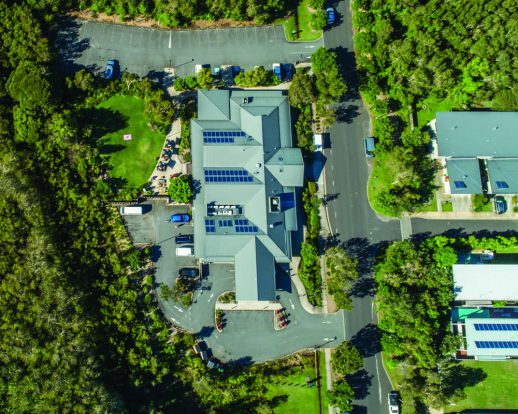 "Byron Bay is now recognised as a global destination attracting more than $2.2m tourists annually. We are very confident that we will attract interest, not only from traditional hospitality groups but also from high net worth individuals, both domestically and internationally."
The Sun Hotel is being offered for sale by way of an International Expressions of Interest campaign closing 30 March 2021, unless sold prior.
For Australian/international news or global stories, follow us on Twitter: @cbreAustralia
About CBRE Group, Inc.
CBRE Group, Inc. (NYSE:CBRE), a Fortune 500 and S&P 500 company headquartered in Dallas, is the world's largest commercial real estate services and investment firm (based on 2018 revenue). The company has more than 90,000 employees (excluding affiliates), and serves real estate investors and occupiers through approximately 480 offices (excluding affiliates) worldwide. CBRE offers a broad range of integrated services, including facilities, transaction and project management; property management; investment management; appraisal and valuation; property leasing; strategic consulting; property sales; mortgage services and development services. Please visit our website at www.cbre.com.