Strongbow consumers spoke, the brand listened. Strongbow ciders are back, made right here in Australia:
🗸Original Aussie Recipe
🗸355mL Emerald Green Bottles
🗸A Refreshed design for Low Carb Cider in 355mL Clear Flint Bottles
🗸Range of great tasting Ciders to meet all occasions
🗸Made right here in our own backyard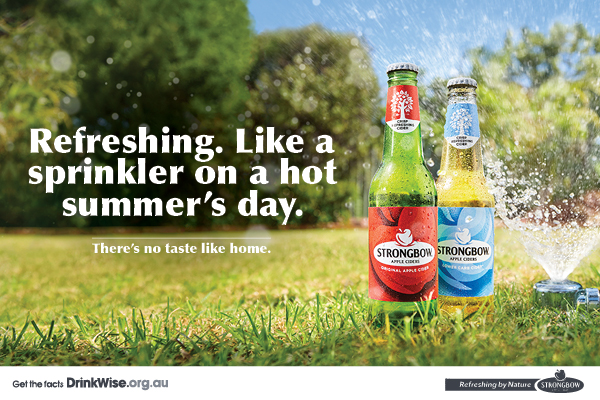 Production of Strongbow cider is back on Aussie soil. The move comes after the brand's 2020 acquisition by the Heineken Company, on behalf of Drinkworks, and the decision to move production offshore.
18 months ago, some changes were made to Strongbow; a fresh look and move from local to offshore production. From July 2023, Strongbow Ciders will once again be made right here in Australia, back on Aussie soil and back to the original Aussie recipe.
Aussie made Strongbow will be available in all major bottle shops from August. The range will return to the original 355mL emerald, green bottle and see a refreshed design for Lower Carb Cider in 355mL clear flint bottles.
Strongbow is Heineken's leading cider brand globally, the world's number 1 Cider, sold in more than 40 countries. The 2020 acquisition of the Strongbow brand in Australia marked a milestone to reunite with the global Strongbow portfolio after 17 years.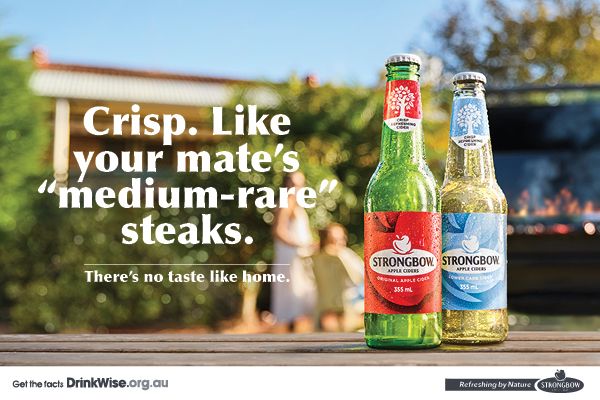 Judd Michel General manager of Drinkworks says the move is a demonstration of the brand's ongoing commitment to its loyal customers and consumers, arriving on shelves just in time for summer.
"In early 2022 we made some changes. We refreshed the brand livery and moved an Aussie favorite offshore" Judd said.
Andrew Skehan Marketing Director Drinkworks explained "We have some of Australia's most loyal cider drinkers – who love the product the Australian way for more than 50 years."
"We are thrilled to be delivering on what our customers asked of us. From today, we will see Australian made Strongbow back in production."
In addition to bringing back the original recipe and branding, Strongbow is also excited to announce Strongbow Blossom Rose at 8.2% alc/vol is also making a comeback.
With the added notes of apple blossoms, Strongbow Blossom Rose is sure to be a firm favourite, delivering on taste and a higher ABV offering. Strongbow Blossom Rose is the perfect refreshing blush cider perfect for this upcoming Spring.
For more information visit us at strongbow.com.au or contact marketing@drinkworks.com.au.