The Independent Brands Australia (IBA) Trade Workshop for 2019 kicked off on the Gold Coast on Monday night. 
This year saw 600 Australian and 100 New Zealand delegates in attendance, including retailers, suppliers and IBA staff. 
The conference opened with a white-themed welcome reception by the pool at The Star. Attendees were treated to drinks from the portfolios of sponsors CUB, CCA and Pernod Ricard, as well as a potato bar, face painting, and a live band. 
MC for the conference is ambassador and actor Shane Jacobson, who opened the welcome night by highlighting the great community IBA has. It's a topic that has come up a lot in the first half of the conference, in line with the theme of "purpose, passion, partnership".
"We have got a whole bunch of great information coming your way," Jacobson said. "But more importantly, and I say something similar each and every year, because my mum always reminds me there are no strangers in the world, just friends you haven't met yet."
The conference continued on Tuesday with a business session bright and early in the morning. Chris Baddock, CEO of ALM, opened the session by explaining the meaning of the conference theme.
"I think by the end of the three days, you'll understand exactly what we need to do, and that we need to do this together. We are better together," said Baddock. 
"Our purpose is our true competitive advantage: champion successful independents… when you look at championing successful independents, it's pretty easy to get out of bed.
"Then of course our passion, our passion is independence and it's what we're fighting for – the only way we can do this is through partnership."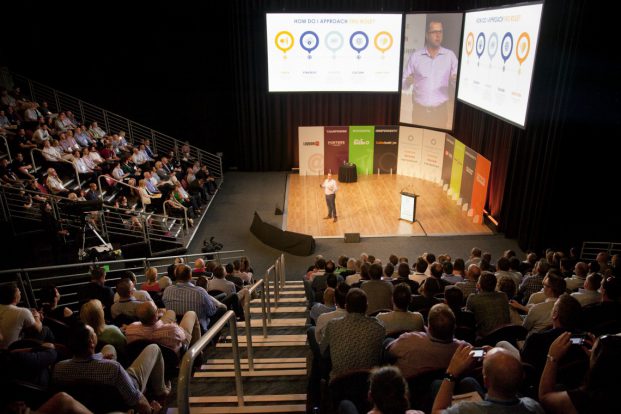 Shane Madden, General Manager at Retail Liquor Specialists Group, was the welcome representative for retailers in the room. He called out the importance of the theme, in particular the last point. 
"I think we're all here because we're in partnership, whether that be with IBA, whether it be with suppliers, whether it be your internal stakeholders," Madden said. 
"It's absolutely vital that you embrace partnerships, you embrace change, that we continue to look for ways forward in our industry… I'm confident we'll get there."
Other speakers in the business session also touched on the importance of community, collaboration, and mutual business between IBA, suppliers and retailers, also summed up with an industry panel lead by Rod Pritchard, former interim CEO of ALM.
Closing off the business session was a presentation from one of IBA's fundraising partners, the Children's Cancer Institute. Before the conference, IBA and the Institute had already raised $35,000 for the Zero Childhood Cancer initiative. 
The event itself gave attendees the chance to contribute as well, nominating each other to go into a 'snake bath' with a charitable donation. Twenty people laid in a clear tub and were covered in snakes, including IBA staff, representatives from Lion, Diageo and CUB, and a journalist from TheShout. The effort pushed total funds raised for the cause over $60,000. 
Business sessions were followed by a lunch at the Star's Garden Bar and Kitchen, sponsored by Coopers, Brown-Forman and Accolade Wines. 
In the afternoon, retailers broke into their state groups to talk strategy with ALM. This was followed by a Trade Expo that saw 37 stands run by suppliers to showcase their beer, wine, spirits and snacks. 
The IBA Trade Workshop continues today, culminating in an awards presentation and gala dinner tonight.