The retail banner group from Paramount Liquor, called Sessions, has now opened the doors to its first store with another soon to follow. 
The on-premise wholesaler announced the plans to start Sessions back in June, as a way to diversify the business into retail channels after the effects of lockdown. Leadership for the venture was also announced at the time, including former ALM executives Jon Fernandes and Fergus Collins, alongside Paramount founder, Mark Rowe.
And now, the first of two pilot stores in Victoria has begun trading in Sandringham, with the other almost ready in Brunswick. It's an incredible achievement considering the challenging environment in the state right now, and one that Fernandes said took a lot of work. 
He told National Liquor News that it has been: "extremely challenging – Whilst retail liquor has been able to operate and open to shoppers through the lockdowns, it has been difficult to be face to face with retailers, suppliers and our teams interstate in this early stage. 
"The two pilot stores are greenfield sites in Melbourne, organising trades and equipment has been trying. But, through all this, the owners and our teams have worked extremely hard to push through and not only open the doors on the Sessions brand but deliver two outstanding experiential shopping experiences."
The vision behind Sessions is driven by trends and demand, keeping up to date with all the latest big movements in the industry. 
"Sessions has been designed to bring to life a brand that is truly local and focussed on the emerging strong trends that are now embedded in the more modern retail stores," Fernandes explained.
"Good retailers recognise consumer demand has shifted for more demand for variety in craft beer, wine and spirits. That their customers are chasing locally produced winners in beer, wine, whisky, gin and vodka categories. They still stock, ticket and sell all the popular mainstream brands but focus their marketing on the on-trend products driving adoration and footfall."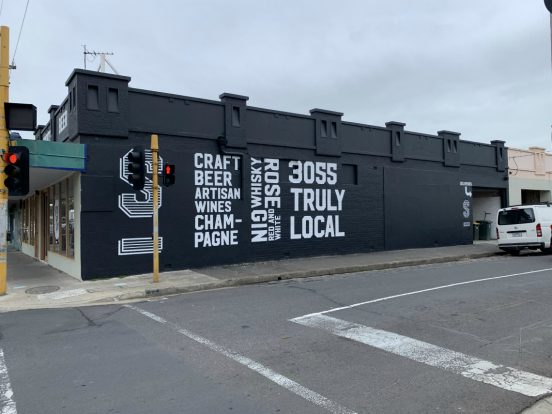 Opening the first two stores in such a trying time for Victoria has been very important for Sessions to not only demonstrate this vision, but to also show what the banner group can offer to retailers. 
While it's only now in Victoria, in the long term, Sessions intends to expand nationally both by opening new stores where available, but also having the option for existing retailers to convert to the group.
"The style of store fits the trends nationally and Sessions is designed to meet that and be implemented nationally. Our focus initially will be Victoria, New South Wales and South Australia. We know not every retailer will fit this brand, we will partner with the retailers looking for more focus on them from their retail brand," Fernandes said. 
"There are so many retailers that are working so hard in this space due to lack of programs aimed at craft and premium products. Sessions programs will take the heavy lifting out for the retailer to focus on their local offer. There are also many opportunities for new stores and emerging areas that can benefit from a new retail experience.
"Sessions will appeal to a retailer that understands the importance of store presentation, they are looking for a fresh and contemporary store livery. Our emphasis will be promotions and marketing that aims at their local audience, their customer. 
"Mainstream and craft core programs are designed to unlock investment, rebates and discounts across the store to enhance overall margin. Technology will be a critical component of our marketing plan and unlocking the strength of digital and local direct marketing. Connecting the customers with the stores through great product content and offers through true e-commerce solutions."
One of the three retailers behind the first store in Sandringham, Dan Macpherson, told National Liquor News this vision and approach matched their core values and what they wanted to offer the community.
"The three of us as owners have lived and owned businesses in Sandringham for over thirty years. Our philosophy is based around the Australian craft liquor industry which is one of the best in the world. We've watched as the consumers have switched away from mainstream brands towards craft and especially local, our store highlights these consumer values," Macpherson said. 
"At the time we were operating a pop up bottle store out of our bar Sparrows Bar and were being bombarded with requests for niche products, that up until then we had assumed were being catered to in our local area."
The opening of Sandringham so far, although its early days, has been really encouraging for both the retailers and the group. With an eye-catching exterior and an interesting collection of products inside, there's been a lot of attention from the local community, which is an exciting factor for the opening of the Brunswick store.