Iconic Australian wine brand Orlando is back returning to shelves with two ranges, The Legends and The New Heroes, capturing all that is great about Australian classics and introducing Australians to an exciting new range of fine wines.
Under the skilled hand of Chief Winemaker Ben Thoman, the new Orlando portfolio will feature regionally focused wines that showcase the best expression of the varietal, including iconic wines Steingarten, Jacaranda Ridge and Lawson's.
Raised through the inquisitive nature and determination of one of the founding families of South Australian winemaking, Orlando became a household name in the 1950s and 1960s and was recognised as one of the biggest producers of quality wine in Australia with over 1000 awards and accolades since records began in the 1980s.
Orlando has released five wines under The Legends range and four of the next generation under The New Heroes.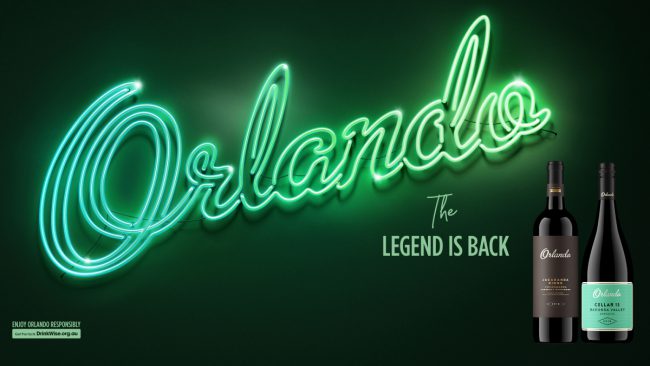 THE LEGENDS
Each with their own legacies, accolades and cult followings, these award-winning wines capture all that is great about Australian classics. Made using the finest fruit from their most celebrated sites, these wines demonstrate the pinnacle of Orlando's understanding and exploration of Australia's terroir.
THE NEW HEROES
The Orlando New Heroes wines are modern Australian wines with legendary roots. A true varietal expression of both a time and place, the New Heroes range are redefined with every vintage. Crafted from specifically selected fruit to showcase the terroir and vintage conditions, these wines are shaped to demonstrate stand-out varietal flavour.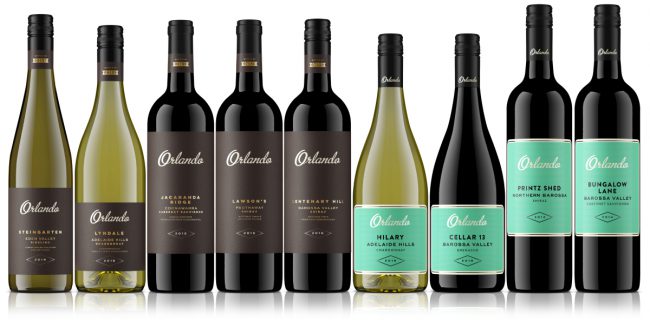 Fall in love as an Australian wine legacy is reborn. www.orlandowines.com