For the fans of Stone & Wood's iconic Original Pacific Ale, comes their latest take on an Australian Pale Ale – Cloudy.
Refreshing with tropical, stone fruit aromas and flavours, a smooth mouthfeel and low bitterness and malt, it has the beautiful golden haze you've come to expect from things brewed by these guys.
Recently updated from its previous iteration, Cloud Catcher, the Stone & wood crew are confidant this more modern approach to a Pale Ale will keep customers coming back to the bar or the fridge for more.
Pacific Ale is in the hands of more drinkers than ever before, with the Stone & Wood emblem fast becoming a true icon on the tap bank. With the Pale Ale category the largest in the Australian craft market, making room for Cloudy in the fridge or at the bar seems like a no-brainer.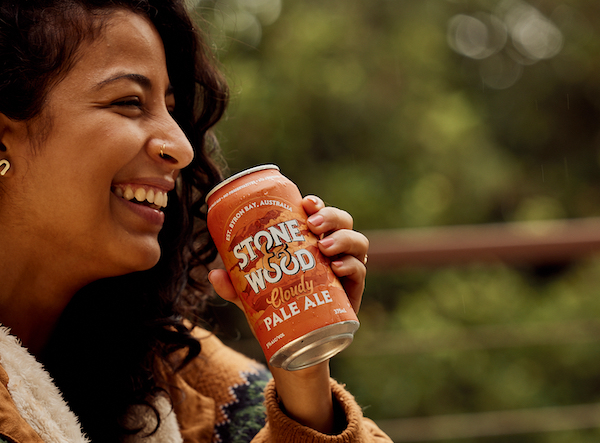 Stone & Wood
(02) 6685 5173
trevor@stoneandwood.com.au
stoneandwood.com.au