With summer on our doorstep, visions of ice cold frothy beers start to take up more space in the minds of consumers nation-wide.
According to IRI data, beer accounts for 36.6 per cent of total liquor sales in Australia in the latest MAT to 03/10/21. Although the category has not performed to the skyrocketing heights of spirits lately, there has been some recent short-term growth, indicating some potential for the season ahead.
Where will the biggest opportunities lie in beer this summer? National Liquor News rounded up the top seasonal trends to find out.
Sessionable staples
Warmer summer weather lends itself to being the perfect companion to more sessionable styles of beer, and these are predicted to be on trend this season.
Rich Coombes, Co-founder of Kaddy, said: "As we head into the warmer months we're seeing the increase in sales of 'sessionable' beers, especially with the growing 'no and low' alcohol trend. Fruited sours, session IPAs and XPAs are dependable summer staples in the craft space."
Sours in particular are showing great potential, according to producers like Moon Dog and Gage Roads Brew Co.
"Sour beers are great in summer, they're super refreshing and a great palate cleanser as well. There's great balance and approachability here and I think that will be really enjoyed by beer drinkers, sour fans and anyone that loves a refreshing drink in the sun," said Ross Brown, Head Brewer at Gage Roads, which has just released a limited summer release, the Party Wave Stone Fruit Sour.
Marli Evans, Marketing Coordinator at Moon Dog, said the inherent qualities of sours cater to consumer tastes for the season.
She said: "Summer's all about one thing really, drinking for refreshment."
Traditional favourites
Alongside sessionable sours, Coombes also predicts big things will come from craft producers making more traditional styles of beer. This is backed up by IRI data which indicates the biggest drivers of growth in beer at the moment are craft and contemporary sectors, with craft growing at the fastest rate of any sector in beer.
"This year we're already seeing strong growth of more traditional beer styles from craft brewers. High quality, independent versions of classic styles like lager and draughts are already seeing strong sales in both on- and off-premise from craft brands like Yulli's, White Bay, Brick Lane and Moon Dog," Coombes said.
Bernard Hughes, the General Manager of Whitelakes Brewing in Western Australia, said summer will be a time when consumers want easydrinking yet familiar and straightforward beers.
He predicts: "Crisp, refreshing, and easy drinking styles such as summer ales and uncomplicated lagers."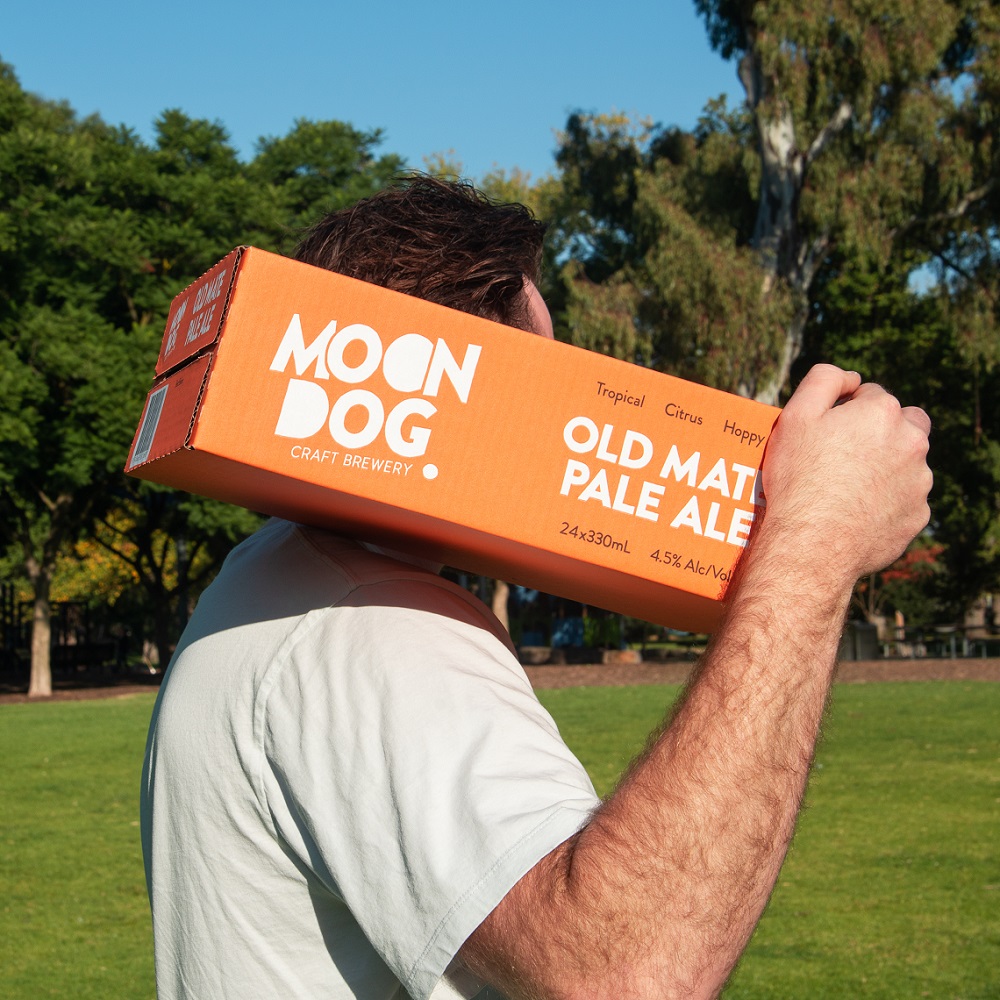 No and low alcohol
The 'better for you' movement is likely to impact beer this summer, seeing demand for low carb, low calorie, gluten free and also low and no alcohol options. It's that last low and no alcohol sector that Coombes predicts will be the biggest this season, building on recent momentum.
He said: "Don't sleep on non-alc this summer. The growth of alcohol-free beverages has been an unstoppable juggernaut over the past 12 months. Even on Kaddy, some of the best selling products across all categories are actually non-alc."
The category is certainly booming, with non-alcoholic brands like Modus Operandi's Nort doing exceptionally well since release and expanding the range due to such demand. On the low alcohol beer side brands are also seeing great success, such as Brick Lane Brewing's Sidewinder, a low ABV hazy pale ale.
Limited releases
Special or limited releases are super popular for beer drinkers at the moment, and Coombes said 30 per cent of all beers on Kaddy are actually limited release products, with an average of 1020 additional SKUs added every week.
According to Hughes, limited releases offer a chance to experiment with small batch production in classic styles, which brings excitement to consumers. And as Evans said, this excitement gets more shoppers interested in different types of beer, exploring a wider range of options and what they offer.
"Choice is everything! We've found that consumers are always looking for their next favourite style or flavour and are looking to explore beers they haven't tried before," Evans said.
But limited releases can also offer challenges in retail. Coombes said availability is often a
key issue, as the top selling limited products are hard to restock. Another challenge is the format, which is often larger format cans that may not be as approachable in price and are harder to sell. To combat these issues, brewers are starting to add limited releases to their core range to bring competitive price points and consistent availability, and have also reconsidered formats for such releases.
"Whereas during lockdown, consumers were selecting one or two larger format, premium beers to sample, we expect an increase in sales of four-packs, six-packs and cases of smaller format beers as drinkers spend more time outside, at BBQs and socialising. An increasing number of brewers have moved their limited releases back to smaller format cans… which from a price point and accumulative ABV perspective, we expect will drive a higher average spend and volume of sales," Coombes said.
"Experimentation continues and there's incredible diversity across styles and even price points – it's not enough to just have a session ale or two. Consumers are spending more on quality, so consider offering mixed case buy offers of 16 or 24 to cater for the continued promiscuity."
This article originally appeared in the November issue of National Liquor News.