Natural wines are mainstays of the trendiest bars in the on-premise, but in liquor retail, the category remains largely confined to specialist shops.
But what exactly is natural wine? Much like the products themselves, the answer is not always clear, with different producers and winemakers preferring different terminology.
Biodynamic, low-intervention, and even 'raw' have been used to describe wines in this broad category. National Liquor News approached several winemakers to hear what they do, how they define the category, and what unique opportunities they see in this funky, sometimes hazy, category.
The danger is in the neatness of identifications
Tom 'Bo' Robson, Co-founder of Melbourne-based Mobo Vino, describes the brand's wines as "lo-fi – we put it simply: 'nothing added, nothing taken away.'
"We make our wines with little to no additives and processing aids. We know this is the best way for a wine grape to express its origin or terroir, and keeps true to our philosophy of making wines we want to drink!"
Das Juice is another wine brand working in this space. One of its founders, James Audas, tackles the classification question head on.
"We are no intervention other than small SO2 [sulphur dioxide] additions (less than 40 parts per million)," Audas said.
"Natural wine really has no strict definition, so according to many, what we do with Das Juice is natural, [while] others would see our small sulphur addition as not natural."
Nevertheless, as Audas explains, all Das Juice wines "are sourced from either organic or biodynamic vineyards."
Thomas Colman, Winemaker and Viticulturist at Frankly Wines, describes the products he produces as "natural, or perhaps raw wine would be an interesting name."
"We are almost entirely preservative free, and use no additives in the whole winemaking process. We only use wild or indigenous yeast, we do no fining of filtration, we use only organic or biodynamic grapes."
Within the natural, lo-fi or low intervention wine category, there are subgroups too, including 'pet nats' ­– a natural equivalent of sparkling wine. Pet nat is short for Pétillant Naturel, a French term that means naturally sparkling. Orange wine is another sub-category, referring to white wines that have enjoyed an extended skin-maceration, adding colour, texture and tannins.
Perhaps though, natural wine benefits from this flexibility of definitions, which contrasts somewhat against the strict labelling practices of European wines in particular.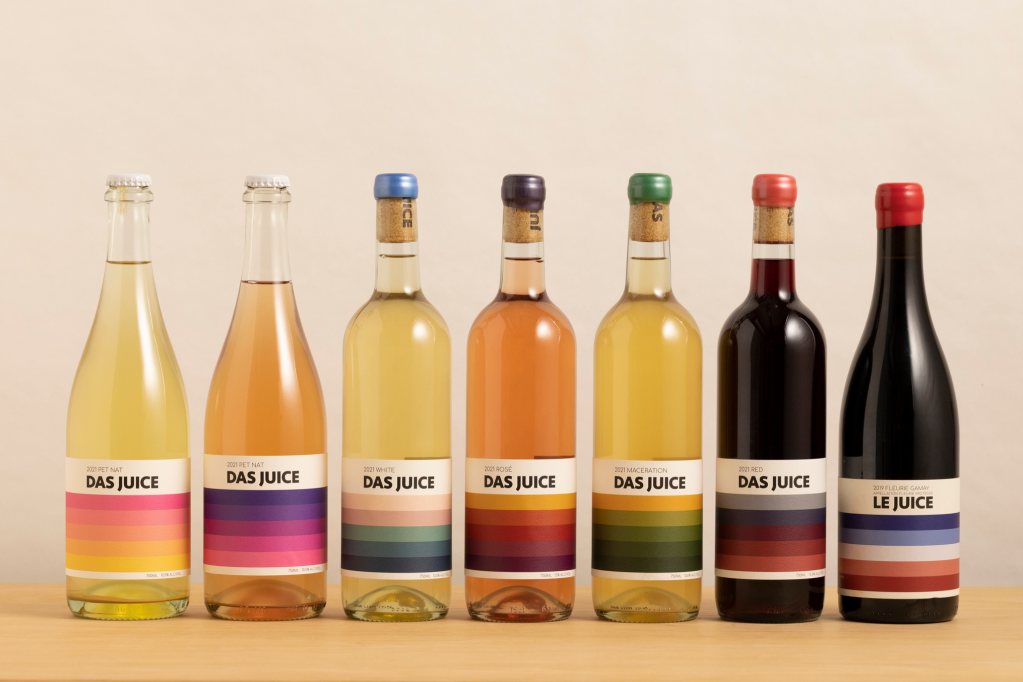 Ancient techniques breed new innovation
Speaking at the Bloody Big Drinks Summit, Martin Siebert, Winemaker at Tokar Estate, describes pet nats as "an ancient way of making sparkling wine, that predates Champagne by a few hundred years."
Pet nats have enjoyed a renaissance in popularity in recent years, with many lo-fi or natural wine brands including the sparkling wines in their portfolio. Das Juice, for example, includes two pet nats in its range, alongside a white blend, a rosé and a red blended wine. Mobo Vino also produces pet nats with each vintage.
Siebert says pet nats are "old but have become new again" – and this is an accurate description of the natural wine category as a whole. Given the lack of modern additives or preservatives, many of the techniques used to produce wines in this category are as old as it gets.
Robson highlights this point when he describes Mobo Vino's production, saying: "Foot stomping our whole bunch and carbonic ferments: this is how skin contact wines have been treated since the Mesopotamian days.
"Method Ancestral for our pet nats, [this] is something we love and make."
In a short blog on the Mobo Vino website, Robson outlines how this technique works – effectively bottling the wine before fermentation of the grape juice has completed.
"The last bit of fermentation takes place in the bottle producing a naturally sparkling dry wine with no additions. From there we simply disgorge it. That's it… Nothing further," Robson writes.
Speaking to National Liquor News, Robson explains why winemaking in this manner has had a resurgence, saying: "Harnessing that tradition of natural winemaking is simple, these wines speak for themselves and it is the only true way to represent a grape variety, its terroir and its climate without taking away its true value."
And for Colman, the wines best represent not only the vintage and terroir, but the character of the winemakers themselves.
"Climate, soil, season and most importantly person. It is the only way that you can truly get a sense of place in a wine. That should be focused on," he adds.
"For instance a Shiraz that we make from the 2022 vintage truly represents the colder and wet growing season, the soil and area that it was grown in and when I choose to pick the fruit and in what style we ferment it (which can show someone's personality)."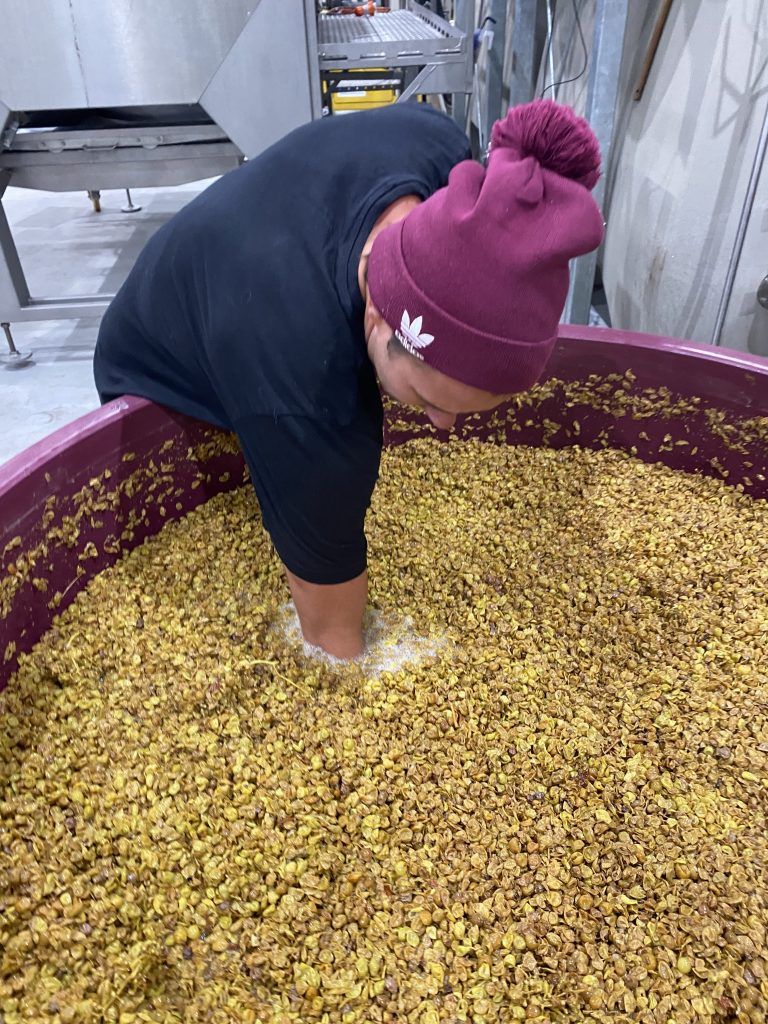 Different styles, similar trends
The brands that National Liquor News spoke to drew a clear line between the natural wine category and the desire for greater sustainability among consumers.
"People care more about the environment, land and produce being produced," Robson says.
"Alternate grape varieties are often being used and explored in the movement. This offers a point of difference for retailers, and a way of engaging the consumer from conventional wine."
This factor has also been noted by Colman, who says: "There isn't enough of a focus on areas, varieties and regions that might be better suited to the changing climate, and more sustainable water-wise."
Colman adds that in general, the major trends in the natural wine industry "would be towards regenerative agriculture in vineyards, lower alcohol and an emphasis on sustainability. Natural wine is definitely still going strong in Australia."
Audas, too, is enthusiastic about the current state of play in the category.
"It's a really exciting time for the wine market at the moment, with lots of vineyards crossing over to organic and more sustainable practices," Audas said.
"Lots of wineries are more open to making skin-macerated whites and lighter bodied reds that can be great for a chill."
Robson sees a parallel between the current growth of natural wine, and the pathway that craft beer has taken over the last five years.
"It's only going to grow! Take a look at the micro/craft brewery market which has grown on average 5.3 per cent, per year, since 2017," Robson said.
"The natural wine industry will be the same, as consumers are constantly searching for choice and something different."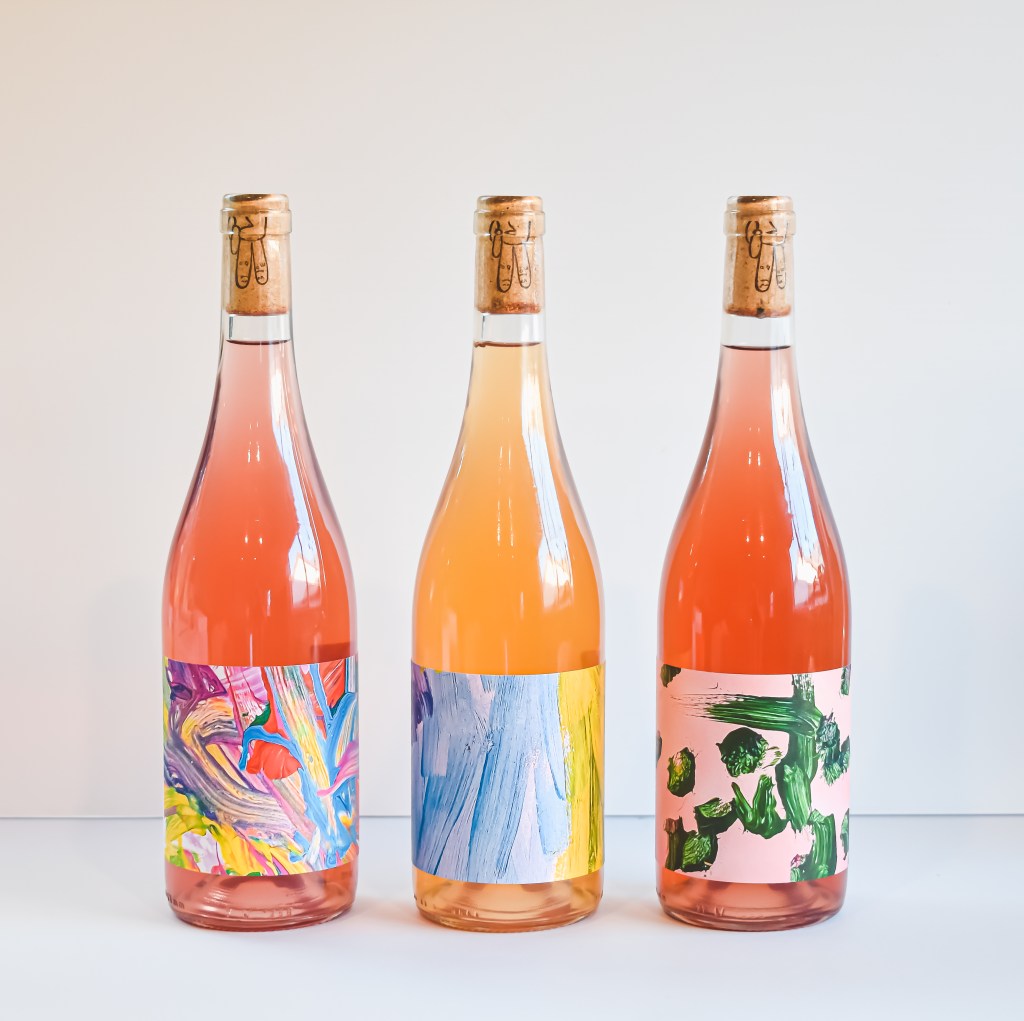 Opportunities for retail
It is true that the current landscape of natural wine retail is largely dominated either by specialist retailers, or direct-to-consumer sales from the wineries themselves. But, as Robson explains, there is perhaps a business opportunity for retailers here.
"A good percentage of wines in this category are from small locally driven producers, new winemakers and or growers who would usually sell their fruit but are giving it a go, as the movement has created a market for such wines," Robson said.
"This offers a unique opportunity for retailers to have a direct contact to local winemakers and wine growers they might not usually get with bigger wine brands that might have a sales rep as their direct contact."
According to Robson, speed to market is another advantage that this category offers, as he says: "Often wines that are made lo-fi or natural are released the same year the grapes are picked and often up to a year before conventional wines. This gives the consumer a chance to see vintages a lot earlier."
Colman suggests that the wide variety offered by the category provides retailers with greater options, and consumers with enhanced choice.
"You potentially have so much variability between producers and wines, so you are better able to find a wine for an individual taste," Colman said.
"You can also support better farming practices and more sustainable producers, and support the little guys that need it. A lot of consumers are wanting to be more ethical with their choices."
A common comment from all the producers National Liquor News contacted was that consumers have a higher appetite for natural wines than retailers might think.
Ralph Zuccaro, Owner of Six Acres Wines, made this point during the Bloody Big Drinks Summit discussion: "Pet nat also has taught us that the public are more willing to accept things floating in their wine.
"Because of the acceptance of pet nat, you can just try things a little more on the edge than maybe 10 or 15 years ago."
And Audas says that the category's reputation for idiosyncratic wines is perhaps overstated, saying: "While some minimal intervention wines can be polarising, most are clean and just like the conventional wines, just with an added vibrance."
Audas also believes there is increased consumer taste for these products, saying: "The public are generally across these wines and the results may surprise you.
"The wines will become more mainstream. Already some of our biggest retailers are stocking up and setting up low intervention shelves or fridges. This will continue to grow."
Finally, Robson encouraged retailers to reach out to local natural winemakers, stressing the importance of education.
"Education is key and if the retailer is interested in learning more about the movement and what it represents then we are here to help educate and in turn that can be passed onto the customer," Robson said.
"Small producers such as ourselves aren't just about the bottom line and we love to get out there and show off our products."
This story included quotes from a discussion entitled 'The ins and outs of Pet Nat Production' from the Bloody Big Drinks Summit – click here to view the full conversation.