Header image: Brockenchack Cellar Door
At National Liquor News, we love wine and the people who make it. Like many industries, Australian wine has been hit hard by the COVID-19 pandemic and so to support the sector so dear to our hearts, we've launched the Wine Region Spotlight series. Each fortnight we'll focus on a region, to celebrate its local producers and shine a light on what's happening there. This week, we take you to the Barossa, SA.
The Barossa is one of Australia's most famous wine regions, boasting some of the oldest vines in the world. Although particularly known for the Barossa Shiraz and Eden Valley Riesling, the diversity of growing conditions across the Barossa sees the production of multiple high quality wine varieties. 
The Barossa is also a region that has been hit by it's fair share of struggles recently, compounded of course by the current COVID-19 crisis. At one point it was even declared a hotspot for the virus, and cellar doors were forced to shut down completely in South Australia. 
Now, however, some have begun to reopen again, as the state gradually rolls back restrictions. And as they do, National Liquor News caught up with Château Tanunda, Brockenchack Wines, Henschke, Gibson Wines and Pernod Ricard about what life has been like for the past few months.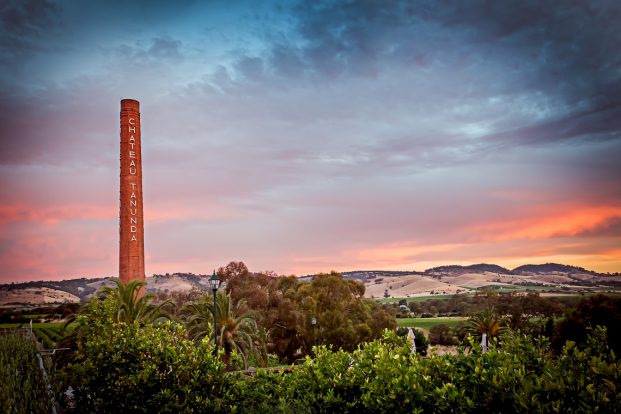 Life in lockdown
"When the lockdown commenced, things definitely slowed down in the Barossa as a whole," said Trevor Harch, Owner of Brockenchack Wines. 
While they kept their cellar door shut, Brockenchack stepped up virtual engagement, increasing their already established online presence through social media activity and virtual tastings, which positively impacted their online sales. For Harch, maintaining connections was key and provided some much needed comfort. 
"This has definitely showed how loyal our Brockenchack family is, which has been really heart-warming," Harch said.
At Gibson Wines, the value of social connections was also recognised, with the pandemic hitting at the end of their vintage. Winemaker Adam Fiegert said quick adjustments helped them get through.
"COVID-19 arrived as a hot spot in the Barossa towards the back half of vintage. It was a very surreal experience and thankfully we were still able to close out vintage without any major issues," Fiegert said.
"Gibson needed to adapt quickly with the restrictions set in place. Our team worked remotely where possible and touched base with our supporters via phone for conversation more than anything."
Henschke too were working their way through vintage when the pandemic struck. Justine Henschke, Marketing and PR Manager, said changing the way they managed their cellar door and vintage completion was challenging, but not impossible.
"We suspended our private tastings and tours on 16 March to minimise movement through the winery in order to protect the health, safety and wellbeing of our staff, guests and the wider community. We then made the decision to temporarily close our cellar door as of 20 March, to take that extra step of employee-only access to the property. We were relieved we had made these difficult decisions when we did, as the news of the outbreak in the Barossa came the next day on 21 March," Henschke said.
"Vintage had its challenges; first dealing with the devastating effects of the bushfire and then splitting our winemaking team into two small groups working in isolation to ensure we made it through to the finishing line, which ended up being around Easter time. 2020 will be a vintage of fantastic quality, however a vintage of very small yields (less than 2019) due to frost, hot windy weather, and hail and rain during flowering causing poor set.
"We managed to launch our most celebrated wine, Henschke Hill of Grace 2015 in May as we always do, however in lock-down this year, with virtual media tastings resulting in some fantastic reviews."
Meanwhile at Château Tanunda, sudden changes brought about by the pandemic created a new normal both at the winery and cellar door, and in sales. Direct Sales and Marketing Manager Mitchell McKenzie told National Liquor News that while daily life for Barossa residents mostly wasn't changed drastically, businesses certainly were. 
"At Château Tanunda, it certainly turned business on its head. Obviously our Cellar Door was closed for over a month, Chinese exports went on-hold and domestic on-premise literally disappeared. This was made up for somewhat with a significant jump in online and club sales, as well as off-premise demand, but it is certainly tough for us and many others," McKenzie said.
"Who knows what will be the norm in six months, but it won't ever be the same as it was in January. I see across industries that there have been some epic changes in the way of doing business in the last three months which are here to stay, forcing everyone to adjust. We all have to adjust and run with it."
Dan Swincer, Pernod Ricard's Chief Winemaker in Australia including for Barossa brands like Jacob's Creek and St Hugo, also said the challenges of lockdown changed business operations, overall, creating new ways of working.
"COVID-19 has presented many challenges… In saying that, the team has done an excellent job adapting to change, ensuring business continuity and putting essential health and safety measures in place to provide a safe workplace.
"Staying socially connected and engaged was another obstacle we faced with the new ways of working, where we created online convivial moments to ensure our team still felt connected."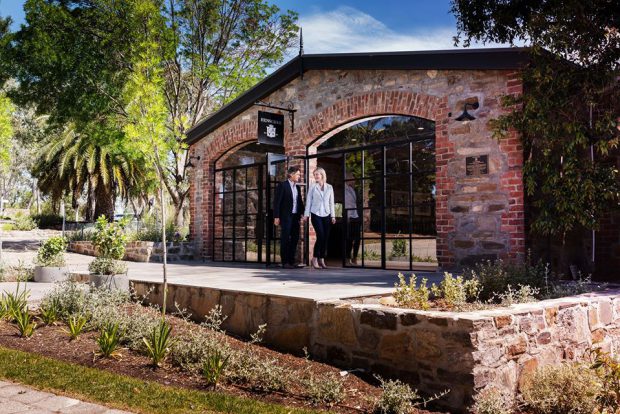 Moving into the future
By and large, Barossa wineries that have been able to reopen their cellar doors have done so with positivity and hope for the future. 
Harch said: "Now that things are back up and running again, there is so much to do in the Barossa.
"Things sure are different, as there are still limitations to the amount of people who can visit cellar doors at once. Because of this we have reopened 'by appointment' only, but it has been great to once again welcome many Barossa locals and South Australians back out."
The Brockenchack tasting experience, which allows guests to have a personal experience with Harch himself, has been received positively, as has the new type of tasting at Gibson Wines. 
"Cellar doors currently have restrictions on the number of people per square metre. We have really embraced this new concept and overall a sit down tasting experience has become more personable and enjoyed from the feedback we have received. This will be the new normal going forward," Fiegert said.
McKenzie said Château Tanunda has also adjusted their tastings, making them sit down experiences by appointment only. They've seen a great uptake of their booking system and understanding and adaptability from guests.
"I can see paid limited pre-booked tastings becoming the norm for many wineries going forward to accommodate the new situation, which might actually be a silver lining for many places," McKenzie said.
Other areas of wine businesses are also seeing some positive adjustments coming off the back of negative COVID-19 conditions. For example, Henschke said operations may be different, but they're being embraced
"There's a lot more to be aware of when running a business after experiencing the effects of COVID-19, however we appreciate our guests' understanding as we all transition through this period of reopening together," Henschke said.
From a retailer point of view, Barossa wineries say there's never been a better time to continue maintaining a strong connection and supporting each other through these unprecedented and bizarre times. The togetherness that flows through the industry is definitely appreciated. 
"We're extremely grateful for the continued support we've received from retailers during this challenging time, who are focusing on providing their customers with diversity of choice and personal service," Henschke said, while describing how they will be releasing new wines in the coming months that will help make this goal possible.
Barossa wineries also recognised the value of the shop local trend keeping consumers connected to Australian retailers and winemakers. 
McKenzie had this message: "There has never been a better time to support local than now. The lockdown, the drought and low yields added to the general uncertainty means that many places are doing it very tough and may not make it. By getting behind us and your favourite Barossa names, you may be the difference that pulls us through."
Fiegert had a similar standpoint, and said: "I get a sense that in a time of crisis we get back to what makes us feel comfortable – that to me suggests Barossa Shiraz."
Can't get enough of Barossa wine? Stay tuned for the July issue of National Liquor News, where we explore the region and what it has to offer further.