Header image – supplied by Brand & Sons
At National Liquor News, we love wine and the people who make it. Like many industries, Australian wine has been hit hard by the COVID-19 pandemic and so to support the sector so dear to our hearts, we've launched the Wine Region Spotlight series. Each spotlight, we'll focus on a region, to celebrate its local producers and shine a light on what's happening there. This week, we take you to Coonawarra, SA.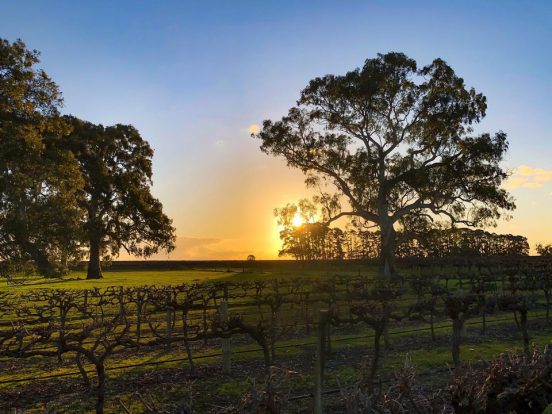 The South Australian wine region of Coonawarra, named after the Indigenous word for honeysuckle, is located some 380km from Adelaide, on the Limestone Coast and close to the Victorian border. 
The region has a great agricultural history, with 1800s era settlers recognising the potential of the terra rossa soils and fertile plains, and the first vines planted in 1891. Today it has become one of Australia's most famous cool climate regions for Cabernet Sauvignon, while also creating a diverse range of high quality varieties and styles of wine. 
Winemakers of Coonawarra say they have been fortunate to have not battled some of the extreme weather related challenges that others have, like the Black Summer bushfires for example, but the region did not escape the pervasive effects of the pandemic. 
National Liquor News spoke to the people behind Majella Wines, Patrick of Coonawarra, Brand & Sons, Balnaves of Coonawarra and Ottelia to find out what this year has been like in the region.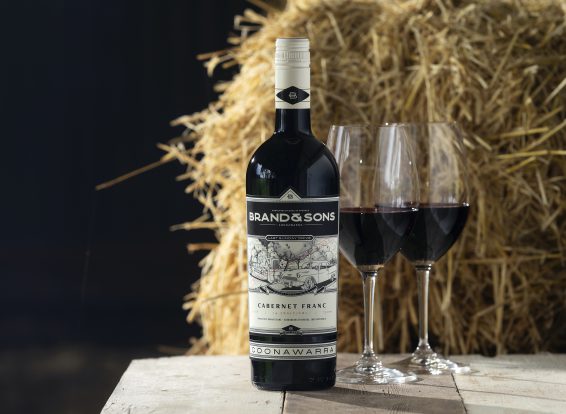 An 'interesting' year
Every winery in this story described 2020 using one word of note: 'interesting.'
And it's clear why – the producers of Coonawarra have rolled with the challenges that the year has brought and used them as opportunities. Whether that be redeploying staff into different temporary roles during vintage, renovating when cellar doors were closed, or working on new product ranges, they were certainly kept busy. 
Sam Brand, fourth generation Owner and Vigneron at Brand & Sons, put it best when he said: "Coonawarra is full of amazingly talented and resilient folks, from the growers to the winemakers."
At the time of lockdown, Brand & Sons had just released a new range into the market and were working on vintage 2020. Ultimately though, they worked hard to get through the toughest parts.
"We've spent decades building relationships in the Coonawarra region, and we've got a great team of people who all pulled together to make the vintage successful, despite the challenges of lockdown," Brand said. 
That value of togetherness to navigate difficult times was also evident at Patrick of Coonawarra, where Brand Manager Tash Gordon said they moved and pivoted quickly. 
"As a business we have strong foundations and strong values; we put a huge amount of care into our people and relationships, this paid off during those hard times. The support was incredible," Gordon said. 
Kristy Balnaves, Director at Balnaves of Coonawarra, noted the value of this support and how it was a highlight and a learning moment for the winery. 
"With challenges bring opportunities and we regrouped, looked at how we look and work going forward and how we get there. I believe we have developed deeper relationships with our customers as they have with us, and we have learnt a great deal," Balnaves said. 
Of course, one of the toughest elements of COVID-19 for the wine industry has been the closure of cellar doors. But as Brian Lynn, Co-founder of Majella Wines said, that just meant everyone was working harder behind the scenes, in whatever capacity they could.
"It was difficult, but it was just another challenge. The district was pretty much like that – everything was happening, it was just that cellar doors were shut," Lynn said. 
Outside of the challenges that coronavirus brought, grape growing in Coonawarra was impacted this year too, which has resulted in low yields. 
Matilda Innes, whose family owns and runs Ottelia, said other than the pandemic: "The biggest challenge for Coonawarra was a tough growing season and therefore much lower yields than normal. Although our thoughts were certainly with bushfire and smoke effected regions and we consider ourselves fortunate to have had any fruit to pick."
Gordon too spoke of yield impacts due to "poor flowering conditions". Despite this, all producers recorded high quality grapes and wines, as Brand said: "The vintage was small but rewarding."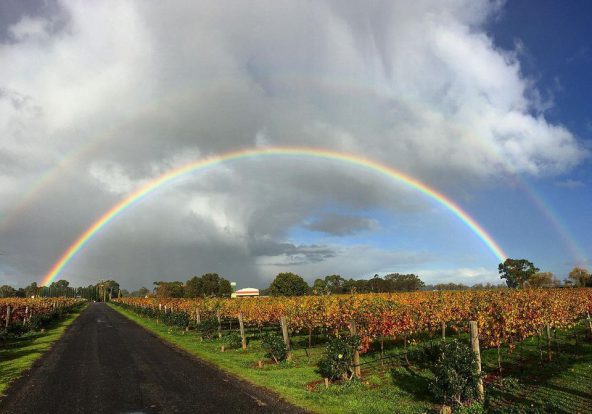 A few good bits
One thing that the pandemic has helped many do is to reflect on the good things in life. In Coonawarra, even when times have been challenging, there are still some positives and highlights in 2020 that are certainly worth celebrating. 
Although borders have been closed, cutting Coonawarra off from potential interstate and international visitors, wineries have been really pleased to see South Australian visitation increase. 
Lynn said that the region is still fairly remote and so while Majella staff haven't been run off their feet, there's been a significant increase in SA guests coming out to explore the region. 
"People in South Australia and lots of people in Adelaide would normally think about going interstate or international, but they're coming down here and some for the first time," Lynn said
"They say 'wow this is fantastic! We've got Coonawarra, Mount Gambier, Robe and Beachport and all these other areas we hardly knew we had!' So from that point of view, it's actually something we can build on down the track."
Innes had a similar sentiment, and said: "In what is usually the quietest time of year, the region has been bustling. With the closure of state and country borders, I think that the region has really connected with a new audience and I hope to see this continue into the future. Certainly a silver lining to 2020 so far."
Meanwhile at Balnaves of Coonawarra, there is a whole new look and feel to the Wine Room, and Balnaves said there are more good things ahead.
"We are doing exciting things with research and trials, in the vineyard and with equipment and new clones. We want to keep getting better and better at what we do, and like a football team sometimes it's the five per cent-ers that can make the difference as well," Balnaves said.
"My father Doug, Peter my brother and I have been working together for 30 years and still enjoy it (well most days anyway!)"
Brand & Sons is also excited about the future thanks to some of the foundations and work they've been able to do this year. 
Brand said: "Seeing the quality of the wines that are coming together from the 2018 and 2019 vintages is quite exciting for us. We are also on the cusp of releasing some special wines, with our 2015 Icon Cabernet Sauvignon, Single Vineyard Shiraz and a single Barrel 2018 Cabernet Sauvignon, so lots to look forward too."
Finally, at Patrick of Coonawarra, Gordon said one of the real positives has been taking the challenges of the year head on to come out even stronger on the other side. 
"One of the positives that will come out of this ironically, is the challenge of it all. Challenging people to think differently, diversify, be progressive," Gordon explained.
"Like a winemaker dealing with a difficult vintage, we have to think outside the box, question our traditional practices, think laterally and harder to produce something that at the end of the day will be a better product than it may have been before."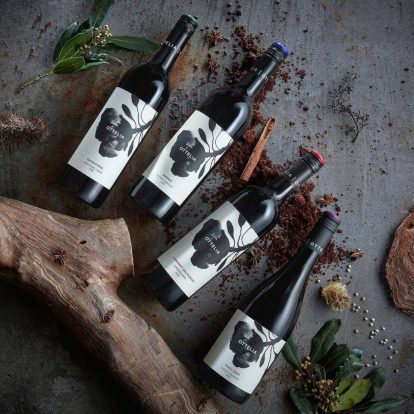 Top reasons to support Coonawarra
On top of the great things already covered above, there are some incredible reasons to get behind the wine brands of Coonawarra. 
Brand notes a big one: "Styles continue to develop, but Coonawarra has never backed off on quality. There is definitely a renewed vigour amongst the community to promote the region and also to create some new and diverse styles, which is a benefit to everyone."
Innes agrees that the development of Coonawarra is a big reason to not forget about the region, combined with the iconic quality of their Cabernet. 
She said: "Coonawarra's tradition of age worthy Cabernet is what gives it heart, but there is also a number of producers exploring fresh and vibrant takes on Cabernet as well as elegant earlier drinking cool climate wines. Something to drink now, while you're waiting on your Cabernet!"
The wineries of Coonawarra are also keen to continue developing relationships with retailers, as Balnaves noted: "We have tradition, we have a great climate, good vineyards, good people, good stories and great wines – we would love you to be part of it and all that we do."
There are also benefits for retailers supporting the region, as Lynn describes in the balance of quality and value. 
"Coonawarra is one of those regions that offers superb value for money – great wines at very reasonable prices. Coonawarra wines, I think, are well underpriced for their quality," Lynn said. 
"From a retail point of view, Coonawarra wines show up well on the shelf – they're well priced, they're great wines that you'll want to drink, and that's what people are looking for. They want comfort, they want dependability, they want what they know and what they feel comfortable with. 
"So for retailers – stock Coonawarra wines with confidence."
Read our previous Wine Region Spotlights here. 
Do you have a story of 2020 survival you want to share? We want to hear it! National Liquor News is looking to hear from businesses about how they've persevered, pivoted or pioneered their way through the challenges this year has brought. Get in touch at ballen@intermedia.com.au to share your story!