Header image: Singlefile Wines
At National Liquor News, we love wine and the people who make it. Like many industries, Australian wine has been hit hard by the COVID-19 pandemic and so to support the sector so dear to our hearts, we've launched the Wine Region Spotlight series. Each spotlight, we'll focus on a region, to celebrate its local producers and shine a light on what's happening there. This week, we take you to Great Southern, WA.
The Great Southern wine region is located along the south coast of Western Australia by the Southern Ocean. The cool-climate region features five sub-regions, all with distinct climate conditions, soils and geographical environments, spanning from the rugged coast into the mountains and plains.
There are over 50 wineries across the whole region, producing a range of quality wines of different varietals. Riesling and Shiraz are often seen as some of the core wines, however there are a range of world-class wines of numerous styles and grapes that come from the Great Southern region.
During Australia's initial peak of the pandemic, Great Southern winemakers were impacted by lockdown orders, but count themselves lucky to be within the WA borders where restrictions have eased significantly since then. State locals have continued to get behind the region and support local, a real positive for the industry after the pandemic.
The people behind Singlefile Wines, Wignalls Wines and the Castelli Group gave National Liquor News their insights about the good and the bad of this crazy year.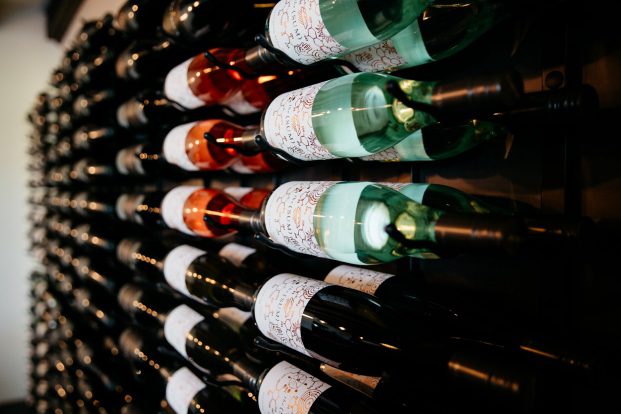 A challenging start
As the pandemic took hold in Australia and around the world, businesses including the wineries in the Great Southern region realised this was unlike any challenge they'd faced before.
James Majer, Brand Manager and General Manager (Wine) for Castelli Group which includes Great Southern wine label Castelli Estate, said the impact of the lockdown carried on longer than the actual time the region was in isolation.
"Things were very quiet and uncertain. The Great Southern (Denmark particularly) is seasonal at the best of times, and having the added uncertainty around opening hours coupled with internal borders meant we had little choice but to shut our doors," Majer said.
"We did try and offer take away food service and etc, however with lack of tourism it didn't really take off. We ended up closing for the whole of winter."
For Singlefile Wines, which is also located in Denmark, there were similar issues, as their CEO and Co-founder Patrick Corbett told National Liquor News.
"The challenges that have affected so many other wine businesses have also impacted Singlefile Wines. Whilst we are not as impacted as some by international market activities we work closely with many restaurants and cafes around Australia. For that market to come to a complete halt, along with our cellar door traffic was a challenge no one can plan for," Corbett said.
Managing Director of Wignalls Wines, Rob Wignall, said while there were unprecedented challenges, the whole situation did bring some unexpected positive moments.
"Overall sales over lockdown decreased by 60 per cent in Australia for Wignalls, 100 per cent down for export and online sales increased around 50 per cent with the closed cellar door," Wignall said.
"Lockdown in Albany was no different to any city in our great country. It was a 'not to be forgotten' period in anyone's life – deserted CBD, quiet streets and relatively busy bottle shops.
"Wignalls Winery is based on a busy main highway – it was a major bonus that the road became quiet and subsequently our house became a sanctuary to be fully enjoyed, along with our five acre garden and the farm surrounding us."
At Singlefile, they too tried to turn the situation around to bring some positivity to the community.
Corbett said: "Singlefile is based in Denmark… Normally a bustling country town with visitors from both WA and interstate, it quickly became a town of locals only.
"With a skeleton staff at cellar door, and our Perth team working from home, we immediately turned our attention to how we can support the needs of our customers who were now also working from home with limited social interactions."
It's a type of sentiment felt across the Great Southern region, and Australia's resilient wine industry as a whole, to hang in there and look on the bright side.
"For a few months there it felt like weekly slap downs, however we stayed positive and showed our face in the trade as much as possible. We're fortunate that our brand is strong in both on and off premise, so we made the best of a bad situation," Majer said.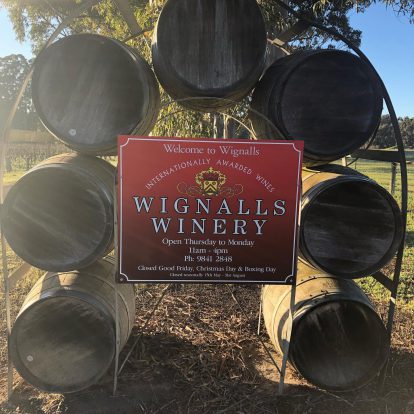 Finding the highlights
Producers in the Great Southern region have been pleased to still note highlights in 2020, despite the circumstances.
One of the notable highlights has been the great support coming from the off-premise channel, and how the wineries have felt seen and supported by retailers big and small.
Corbett said: "Highlights for 2020 include the support we have seen from our off-premise customers, and the fantastic ideas provided by our team and distributors to help us maintain our business in 2020."
Wignall added that a focus on boosting local wine selections, for example with the BWS local campaign, has been an incredible opportunity.
He noted the: "new policies for BWS stores to now concentrate on regional suppliers within our region. This has led to more shops carrying Wignalls but also has given our brand the chance to be sold in most BWS stores WA wide."
"Since the change to BWS stores, as an example, it has shown chains that the buy local philosophy is still strong and possible COVID has made this idea even stronger thus increasing sales and subsequently increasing yield and profit."
Other highlights have been the overwhelming support from WA locals, who are turning out to support their local wine regions with great results for the wineries. In turn, this can lead to more interest in local wines in retailers, and more confidence to explore what the local regions have to offer in store.
Majer said after throwing the doors back open in September, the response has definitely helped the business bounce back.
"Coming out the other side of COVID we're now super busy and have nearly made up the deficit from earlier in the year," Majer said.
Corbett added: "We are extremely grateful to be in WA where movement within the state has been allowed for some months and we were able to welcome intrastate visitors to our cellar door again. We have found that with closed borders Western Australians have taken the opportunity, with great gusto, to visit within the state. Since June we have seen record numbers of Western Australians traveling to the Great Southern, with a considerable number of those travellers visiting for the first time."
And Majer said there's great reason for people to be doing this, noting: "The Great Southern producers, in our opinion, have not just some of the best value wines in Australia but also the greatest breadth of styles. From cool climate Riesling, Chard and Pinot, to the more robust styles such as Grenache, Tempranillo, Cab and Shiraz – we've got them all covered."
Read our previous Wine Region Spotlights here.
Do you have a story of 2020 survival you want to share? We want to hear it! National Liquor News is looking to hear from businesses about how they've persevered, pivoted or pioneered their way through the challenges this year has brought. Get in touch at ballen@intermedia.com.au to share your story!