Header image: Audrey Wilkinson.
At National Liquor News, we love wine and the people who make it. Like many industries, Australian wine has been hit hard by the COVID-19 pandemic and so to support the sector so dear to our hearts, we've launched the Wine Region Spotlight series. Each fortnight we'll focus on a region, to celebrate its local producers and shine a light on what's happening there. This week, we take you to the Hunter Valley, NSW.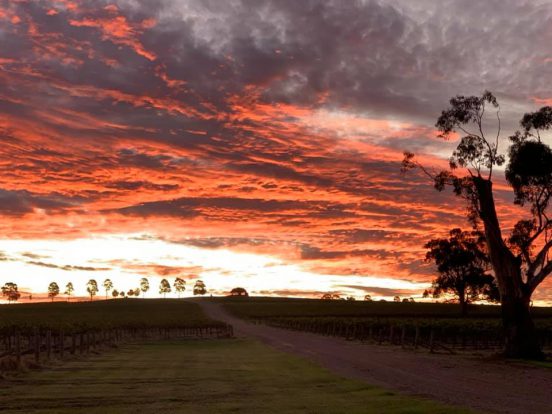 The Hunter Valley is Australia's oldest wine region and it certainly hasn't had an easy start to the year. Continued drought in recent years collided with one of the country's worst fire seasons, lingering blankets of smoke and the coronavirus to impact winemakers via their crops, tourism and sales. 
Rohan Beale, Head of Sales and Marketing at Agnew Wines (a group which include Hunter Valley wine labels Audrey Wilkinson, Cockfighter's Ghost and Poole's Rock), said that it's been an incredibly tough year already, but the industry isn't one to give up easily. 
"It's hard to imagine we're only halfway through 2020  – drought, bushfires and a pandemic, it's been one of the toughest years for the wine industry in history. But we are a resilient bunch…" Beale said.
Christina Tulloch, CEO of Tulloch Wines, also mentioned the determination of the local industry throughout adversity. 
"We've seen some really clever pivots and collaborations happen through necessity (bushfires and COVID) and I think this is worth celebrating. It takes a lot of courage and determination to keep going when it feels like there isn't any light at the end of the tunnel, but the way our community came together and supported each other is remarkable," Tulloch said.
Beale and Tulloch joined voices from Tyrell's Wines, Brokenwood, Thomas Wines and Two Rivers in telling National Liquor News what the last few months have been like in the Hunter Valley, describing how they've weathered life in the pandemic.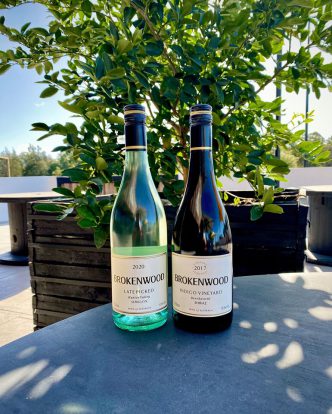 Living the shutdown life
"It's always surprising how you do find ways to manage in a crisis," said Linda Keeping, Cellar Door Manager of Two Rivers. 
Keeping is certainly right – in these unprecedented times we're living through, there has been so much innovation, inspiration and silver lining thinking in the drinks industry as a whole, and the wine sector is no exception. 
At Two Rivers, they kept staff on hand with the JobKeeper scheme, continuing to service takeaway and delivery for local customers. They added wine and cheese hampers to their offering and targeted local businesses, and thanks to support from government and information updates from NSW Wine and the Hunter Valley Wine and Tourism Association, were able to see some successes. 
JobKeeper also helped Tulloch Wines keep all of their staff throughout the shutdown, which CEO Christina Tulloch said has allowed them to: "bounce back strongly and quickly when we were able to open the doors again."
"We've used the time in shut down really productively as a team and got around to doing all the things that never seemed to make it off the to do list. It's also given us time to focus on how we wanted our business to look post-pandemic and focussed us on our strengths and how we can grow the business further," Tulloch said.
Over at Thomas Wines, they redeployed key staff from the cellar door to fill in other areas of the business that were still running as usual, as well as prepare the business for growth after the shutdown. 
"It has certainly been interesting," said Sommelier Kim Bickley.
"We kept our key staff busy and our chief Cellar Door guy – Nico, worked at the winery helping out, he really enjoyed the change of pace, although he missed our visitors, as we all did. Rowena our cellar door and club manager was busy preparing our new 'tasting experiences' online booking platform, very exciting."
At Tyrrell's Wines, Managing Director and family patriarch Bruce Tyrrell commended the game changing nature of JobKeeper in being able to retain the valuable people on their team. But he also found a silver lining of a different kind during the shut down. 
"Staying home has had quite the impact, it's been very peaceful. Until this year, I have never in my life not had to work on Easter. I've never not worked, ever since I was a little kid… it was quite a big change," Tyrrell said.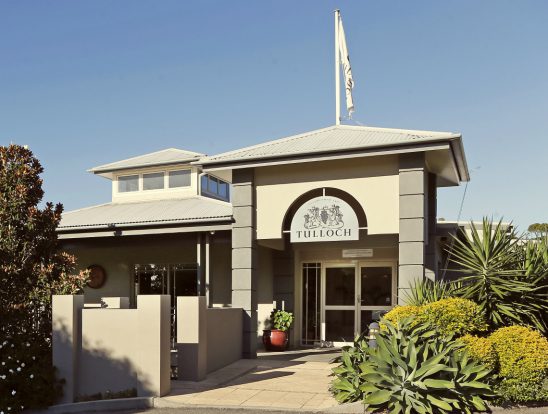 What reopening was like
Wineries in NSW were thrilled to slowly reopen along with the rest of the on-premise industry during last month, and it's already had some great impacts on the local Hunter Valley community. 
Brokenwood General Manager, Geoff Krieger, said the June long weekend was an especially encouraging sign for wineries and other businesses in the area. 
"The Hunter Valley was busy over the long weekend with visitors from Sydney and regional NSW. Forward bookings are strong too, which gives many employers in the Hunter Valley the confidence to bring staff back from furlough," Krieger said. 
Beale said the weekend was "nothing but positive" for the Audrey Wilkinson Cellar Door and the Hunter's atmosphere in general, and Tulloch described the Valley as "buzzing". Tyrrell said he was so pleased with everything after reopening, that he even sent a letter of thanks to Premier Gladys Berijiklian for easing Cellar Door restrictions. 
All the wineries we spoke to were highly impressed with the results since reopening, often being booked to their maximum capacity, and returning sales results that bode excellently for the Australian wine industry and the Hunter itself. 
Bickley told National Liquor News that Thomas Wines was inundated on their first weekend open, and they weren't the only ones. 
"It was fantastic to see so many people visiting the region and supporting our area and wineries… The visitors to our cellar door were very understanding of the new restrictions in place. We were booked out at times and had a very successful weekend in terms of sales, it was truly awesome," Bickley said. 
Tyrrell's Wines experienced great visitors and positively changed shopper behaviour in their guests. 
"[On the long weekend], we were up on the same weekend last year. Our take was up 50 per cent, we had a third less people, our tastings were about half, and our average sale was almost double," Tyrrell said. 
Keeping said that despite the challenges of adapting to COVID-19 restrictions, for the most part reopening has been really beneficial. 
"The long weekend trading was fantastic, the weather up here was glorious and there was a real excitement about being out and about. Our customers understood that we have to do things differently now and were very understanding, and it's great to be back to what we think will be the new normal for the time being," Keeping said. 
At Tulloch Wines, where they are celebrating their 125th anniversary this year, the continued positivity is highly anticipated. 
"While it certainly hasn't been an ideal start, we've weathered so many unprecedented times in 125 years, and to see the team pull together to come out the other side of this pandemic makes me incredibly proud," Tulloch said.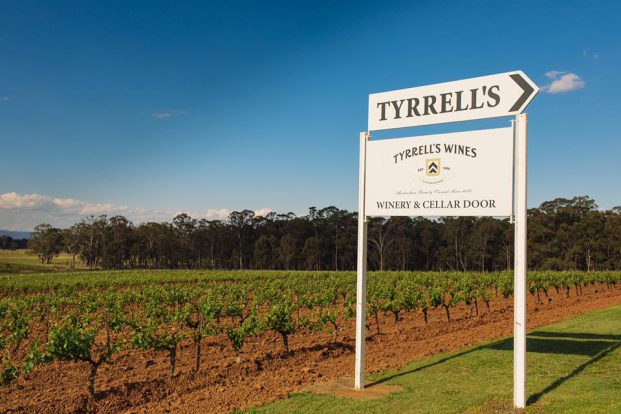 Strong retail connection
Throughout the pandemic, winemakers in the Hunter Valley have been greatly appreciative of their retail partnerships. Beale said it was retailers who helped keep the wheels in motion, and the other producers agree.
Krieger said: "I'd like to thank the many large and small retailers that have supported in-store Brokenwood, the Hunter Valley and all NSW wine producers through this difficult time."
Tyrell followed this to say: "Retailers have been looking after us for the past few months… we're very happy we've got these people that have looked after us."
As the industry recovers together, there's also great opportunity to foster this connection more. The shop local trend continues to experience popularity, and the diversity of wine and products in the Hunter Valley makes it a region perfectly positioned to help retailers cater to this. 
Tulloch said now is a perfect time to revisit what the Hunter Valley has to offer from a plethora of talented producers and build some more local love.
"The Hunter has so much to offer in terms of our contemporary wine styles and the quality and diversity of the wines we are making. We'd love to see Sydney-siders and NSW become as parochial about their local wine region as other states are about theirs," Tulloch said. 
Beale described a new partnership that the Audrey Wilkinson brand has that highlights why there is no better time than now to support local.
"We've partnered with the #lovelocal campaign helping make consumers aware of small local businesses that really need support and developing a sense that we are all in this together and we can all help," Beale said.
As Keeping said: "The Hunter has so much to offer," and even throughout the challenges the region has faced as of late, the quality and range of wine is exceptional.
Subscribe to our fortnightly newsletter to get all the latest liquor news, including our Wine Region Spotlight series, in one convenient spot in your inbox.