Header image: Clairault Streicker
At National Liquor News, we love wine and the people who make it. Like many industries, Australian wine has been hit hard by the COVID-19 pandemic and so to support the sector so dear to our hearts, we've launched the Wine Region Spotlight series. Each fortnight we'll focus on a region, to celebrate its local producers and shine a light on what's happening there. This week, we take you to Margaret River, WA.
In the south west corner of Australia is one of the world's most isolated wine regions, Margaret River. Home to more than 200 vineyards and surrounded by pristine beaches, scenic national parkland and incredible hospitality, the region is known for a range of varietals that are popular the world over. 
Being in Western Australia, Margaret River wineries have been lucky to see COVID-19 restrictions roll back quicker than some other regions, and most cellar doors have now reopened for tastings and trade. But the pandemic hasn't made life easy for anyone, and the winemakers here are no exception. 
National Liquor News caught up with those from Xanadu, Clairault Streicker and Voyager Estate to hear how 2020 has been treating them.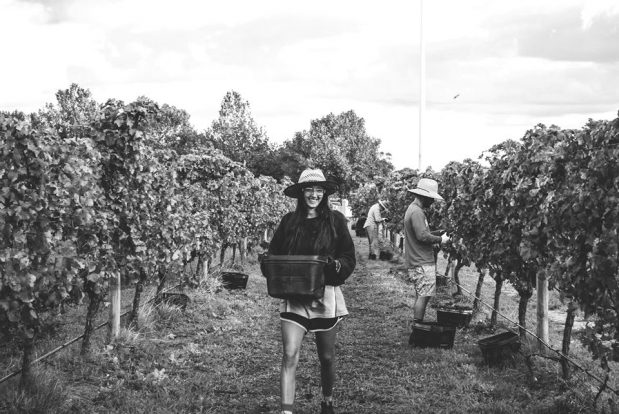 Sticking together during lockdown
As it was for most wine regions across the country, the pandemic lockdown came into effect towards the end of vintage 2020 in Margaret River. Although they were living through uncertain and scary times, all three wineries said the bright side was that they could finish a high quality vintage. 
Fiona Findlay said at Voyager Estate, the: "Number one priority was the safety and well being of our staff, and secondly to complete vintage safely. Fortunately 2020 was a wonderful vintage for the region particularly for the outstanding quality of Cabernet."
At Xanadu, Brand Manager Melissa Loe said the business worked together like never before, to help get the vintage done earlier than usual.
"With lock down coming into effect at the tail end of vintage, the team really banded together to get the job done in true Xanadu spirit. With our restaurant and cellar door closed, our hospitality team jumped into the vineyard to hand pick Shiraz from our Stevens Road vineyard which we've made into a cellar door exclusive Syrah Nouveau for release later this year," Loe said.
Togetherness was also something that pushed Clairault Streicker through lockdown, both within the staff and the local Margaret River community. Operations Manager Luke Watts said the support they gave and received really helped throughout the worst times. 
"When the cellar door was forced to close, it was an extremely sad moment as we said goodbye to our loyal staff, some of which had worked for us for several years. Thankfully JobKeeper was introduced and we were able to offer something and remain connected to our staff," Watts said. 
"There was a definite demand for takeaway offerings. We ran a Mother's Day flower and bottle hamper with local delivery, and saw a huge response. While it wasn't the most profitable exercise, it showed our support to the local community and created new jobs within the team.
"The support network from local tourism bodies and industry chambers was encouraging and reminded us that we were all in this together. This connectivity was appreciated during what was a fairly isolating time."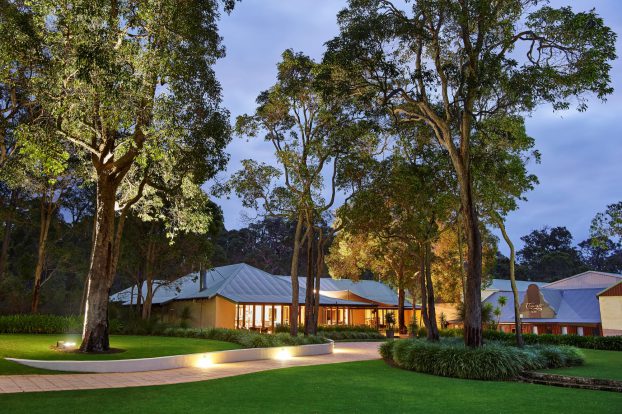 Reopening and beyond
Western Australia is one of the leading states in terms of how far restrictions have been rolled back. For cellar doors, this means that tastings don't have to be seated, guest details don't need to be retained, and the only cap on capacity is one person per two square metres. 
Since then, there has been lots of excitement in the region as people return to wineries, and although operations aren't exactly as they were pre-pandemic, cellar door offerings are returning to near normal. 
Loe said that at Xanadu, there's a feeling of appreciation to be able to connect again in person, with their cellar door now open seven days a week.
"We were overwhelmed with visitors keen to come back and enjoy our wines and are still enjoying busy weekends in both our restaurant and cellar door. We feel lucky WA is in a position of easing restrictions safely, compared to some of our mates over East that continue to roll with the punches," Loe said. 
Voyager's Estate too noticed a great influx of visitors as restrictions were eased, despite not having the same flow of tourists they'd come to expect from interstate and international locations.
"Once the intra-state travel restrictions were lifted and we were able to welcome visitors back to the estate, the response was incredible. Guests were excited to be able to visit the region and enjoy all the wine and food experiences that were available – we were booked out immediately for the first four weeks of opening. As WA state borders are still closed, we are still only seeing people from within the state, however the region is generally busy especially with the WA school holidays," Findlay said.
Clairault Streicker, which had closed their cellar door for 10 weeks, sees the success in the winery of late as a point of hope for the future of the industry and the region.  
"Visitation and spend per head have been far greater than last May/June so we are optimistic and hopeful that this might be an 'unusual' winter where we see a lot of visitors even during the weekdays in the coldest months," Watts said. 
"Even if the international travel ban continues throughout summer, we believe this will provide us with an opportunity to connect and build relationships with a potentially more valuable, long term customer base within the state and Australia."
As we continue to see across the country, more consumers than ever are interested in buying local products. For these wineries in Margaret River, this not only means they're hoping for local retailers to support them, but they're also looking to support local retailers themselves. There's a real sense of unity about getting through this battle together, and emerging as a strong, close knit industry. 
Watts said: "Thank you to our retail customers who all remained loyal during the most challenging times. This has put a welcome spotlight on the importance of building strong relationships with businesses in your own backyard."
Findlay echoed this sentiment, and said: "The industry in general has been very supportive of each other. We have of course been very grateful for the support of retailers during this time as we all tried to understand the new reality we were facing. All sectors had their challenges and industry support was vital. We hope that we can all continue to work together to ensure the ongoing viability and success of our industry as a whole."
Certainly, supporting these wineries is a great thing to do for the industry, but beyond that, the quality of wine coming from Margaret River as a whole is an incredible reason to support the region. 
"The quality of wines coming out of Margaret River right now is second to none… There's no doubt there's been a huge impact to the region with the closure of restaurants, bars and cellar doors – if there was ever a time to support local Australian wineries and producers in your own backyard, it's now," Loe said.
Producers in the area are so appreciative of support, especially in an industry that hasn't had it easy recently. The pandemic hasn't caused smooth sailing for anyone, but still, Margaret River counts its blessings. 
"We are in an extremely lucky position in Western Australia at the moment. After seeing the east coast and South Australia battle with devastating bushfires earlier this year and now Victoria being back in lockdown, this year has taught us to not take anything for granted," Watts said.