National Liquor News contacted winemakers across the country to hear of the challenges and successes of the 2022 vintage, and early assessments of quality.
Winemakers from across the country said that extreme weather, the possibility of mildew and picking difficulties presented obstacles, though high quality and aging-potential has been predicted, albeit with a lower yield of fruit than previous years.
Weather a mixed blessing
Many producers and winemakers were in agreement: the 2022 vintage's season was wet. La Niña produced a notably rainy spring-summer period which, like the droughts and fires of previous years, presented its own challenges.
Lyons Will Estate, based in the Macedon Ranges of Victoria, was one winery that received an abundance of water, as the vineyard explained in a vintage report.
"If we had to come up with a defining feature of the 2022 vintage it would be 'challenging'. Plentiful spring rains allowed a lot of growth and canopy, which at times was hard to stay on top of, but so beneficial for our young vines and the new plantings that we completed last year," the report read.
"And while we love a good drink (the dam is full), rain like this certainly comes with its own tribulations."
Windowrie Winery, located at Canowindra in the NSW Central Ranges, was also no exception to these difficulties, with Owner and Vigneron Jason O'Dea saying: "Given the wet conditions, the window for actually getting tractors on the vineyard during the critical flowering period was extremely narrow.
"We only had eight days during November that were dry enough, so it was important to go hard when conditions were suitable."
Mitchell Taylor, third-generation Winemaker, and Managing Director of Taylors Wines, offered a similar assessment of the year in the Clare Valley, though he saw some positives in the rainfall.
"The wet winter provided great soil moisture levels, vine health and yield potential. Spring brought a dry September and wet November which helped the vines grow with vigour and reduced the need for supplementary irrigation," he said.
"Considering the La Niña weather pattern, December was relatively dry and there were only two days where the temperatures exceeded 35°C. This was followed by an unusually wet January with almost double the long-term average monthly rainfall for the month, pushing back ripening and colour development by two weeks."
For O'Dea and Windowrie, this wetness led to significant incidences of downy mildew once the weather warmed up.
"We were pleased with the fruit set and then, as it warmed up, we observed significant rachis scaring. This caused the loss of up to 20 per cent of the bunches in the most affected varieties," O'Dea said.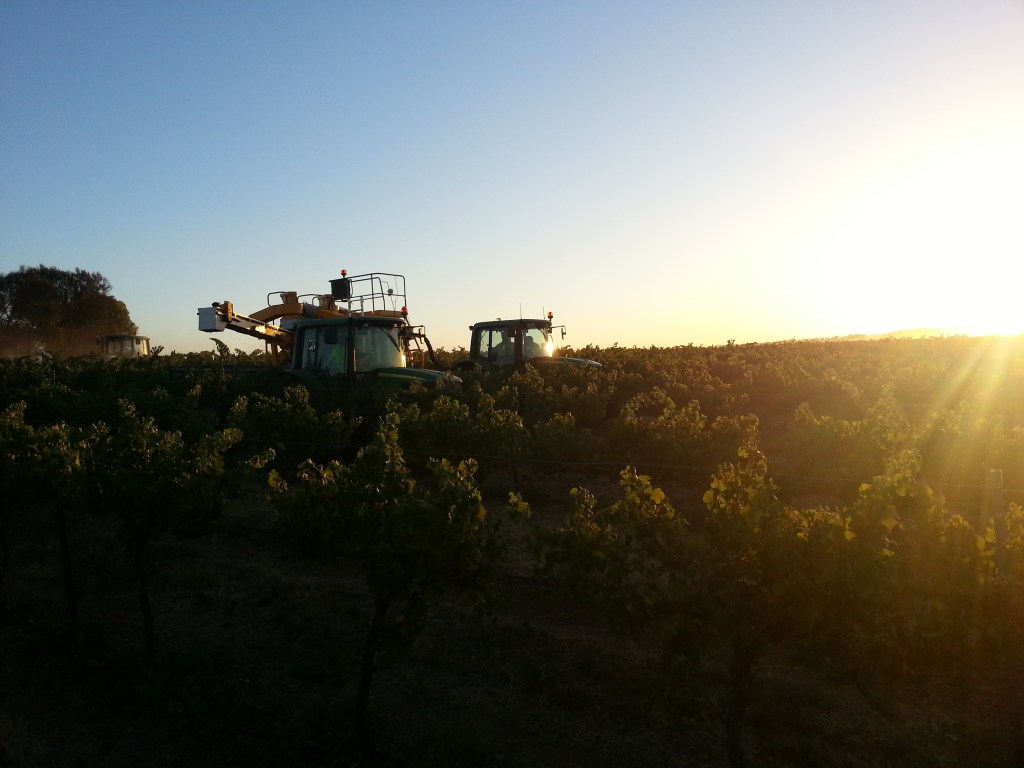 Yarra and Barossa struck by hail and frosts
Dan Swincer, Chief Winemaker Australia at Pernod Ricard Winemakers, said: "We can't talk about vintage 2022 without addressing the weather and as always it has kept grape growers and winemakers on their toes.
"Across our sourcing regions this year we have seen hail events across the Barossa and Riverland as well as frost impacting the Barossa, Langhorne Creek and Padthaway, but the biggest driver in the outcome this year was the generally milder temperatures and higher humidity."
Similarly, Simon Peirce, Winemaker and Owner at Steels Creek Estate in the Yarra Valley, informed National Liquor News that "Chardonnay was affected by heavy rain and hail at flowering."
Martin Siebert, another Yarra winemaker based at Tokar Estate, gave some detail to the practical challenges facing winemakers in the region this vintage.
"The growing season was relatively challenging with La Niña bringing much higher than usual rainfall, meaning more time spent in the tractor spraying the vines to protect them from mildews," Siebert said.
"More time was spent walking from vine to vine, increasing ventilation of the vine's canopy through shoot thinning and leaf plucking for the same reason."
NSW winery, Robert Stein (based in Mudgee) had better luck, as Winegrower Jacob Stein explains.
"Luckily, the gods were kind, and gave us some tough but manageable conditions, with just enough sun and dry spells to ripen the grapes well," he said.
"We had more rain in the growing season of 2020/21 than in the 2021/22 season, but a lot less rain in February 2022 with only 49mm recorded. This allowed us to keep the fruit clean and it ripen well."

Hot and wet in the west, Tasmania tricky
These weather patterns were not exclusive to SA and the east coast, with Western Australia experiencing similar conditions, albeit with a considerably hotter summer.
Houghton Wines sources fruit from every major growing region in WA, and in a press statement said it recorded high rainfall, followed by the "coolest spring in twenty years" and then one of the hottest summers on record.
Houghton's Senior Winemaker, Courtney Treacher, added: "In my career, I had never experienced such a large shift in temperatures throughout the space of one season. This provided some challenges but resulted in what we think will be some fabulous white wines from all regions across Western Australia, as well as some really lovely red wines across the quality spectrum, particularly from the cooler regions."
It was a similar story at Howard Park, where Owner Jeff Burch said: "The estate vineyards in Margaret River and Great Southern cycled through the growing season with their own individual rhythm, responding to the challenges of a wet, cool spring, and a long, dry summer to emerge with clean, naturally balanced fruit."
At the other end of the spectrum was the cool climate of Tasmania, which delivered a complex array of challenges to winemakers in each area of the island.
Bay of Fires, which purchases fruit from across the Apple Isle, reported "a range of challenging weather events resulting in each of the sub-regions behaving distinctly differently from each other."
Yet Penny Jones, Senior Winemaker and Manager at Bay of Fires, believes that the vintage has transcended these difficulties to show encouraging signs.
"Following a variety of challenges, it's fortunately another promising year for us here in Tasmania," Jones said.
"The outcome is expected to be aromatic wines with complex flavour concentration, ripe structure and lovely mid-palate weight. Pinot Noir in particular is strong at this stage as it completes its journey through maturation and the team and I are expecting superb finished wines."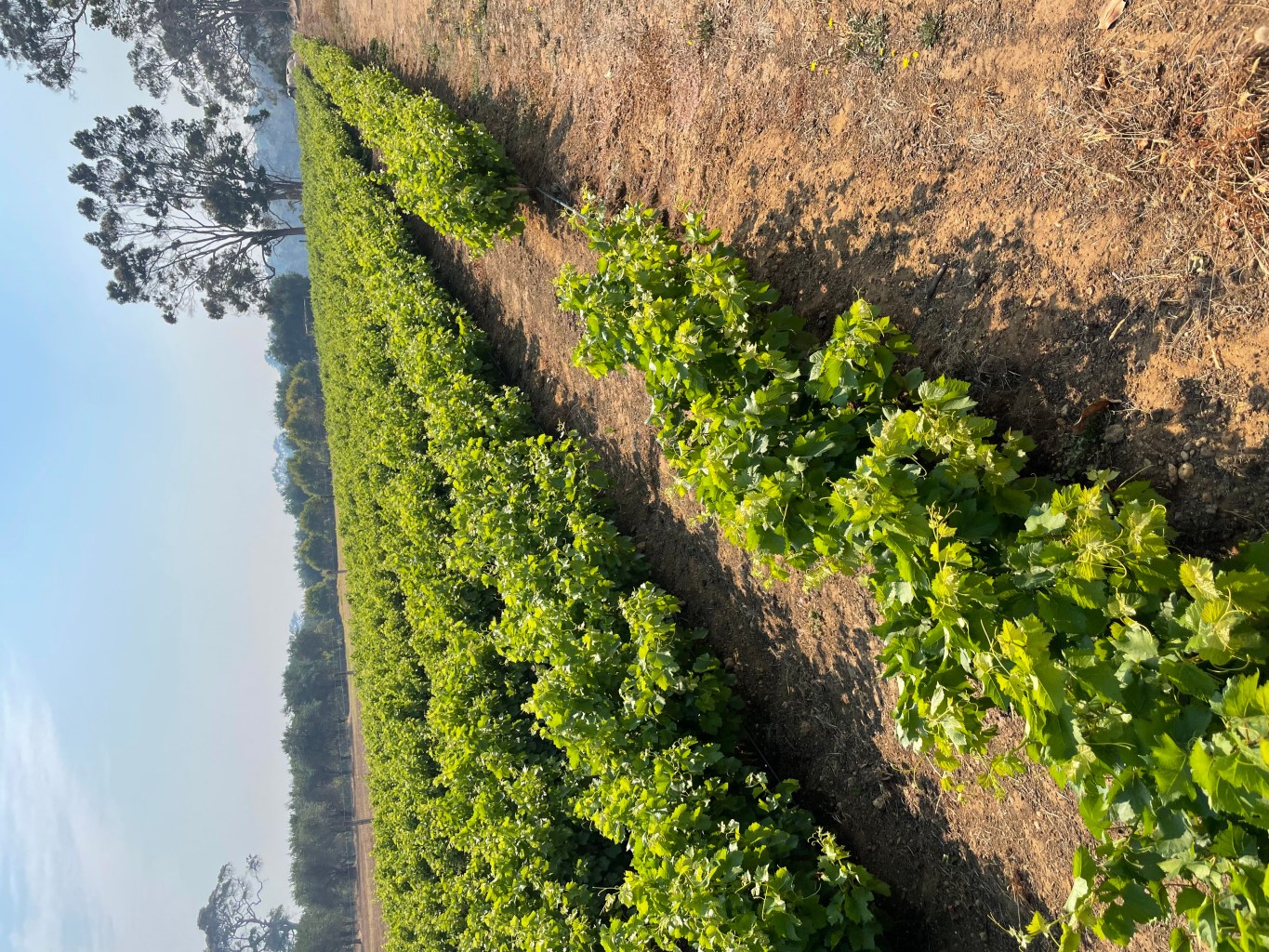 Picking for perfection
Length and timing of picking periods varied between vineyards and regions, with some surprising outcomes. Swincer said that in the Barossa, humidity made for "higher disease pressure that required diligent vineyard management and patience from winemakers in their picking decision to harvest at the optimum time."
In Tasmania, Bay of Fires noted that picking commenced seven to 10 days earlier than the year before, ahead of the east coasts's sparkling fruit for the first time in years.
In Mudgee, Robert Stein reported a late start to harvest in 2022, "with the sparkling base Chardonnay and Pinot Noir being picked on the second and third week of February, with early whites being harvested soon after and into early March."
Lyons Will Estate began vintage even later, in early April, with its vintage report noting: "Acids and sugars are beautifully balanced and our yields in the Gamay and Riesling are higher than ever before."
Siebert explained how Tokar Estate's picking had been heavily affected by the inclement weather during the fruit-set, and gave clear figures illustrating the extent of the loss of fruit.
"Pinot Noir was the first variety to flower. Unfortunately, when they were in full bloom we received prolonged heavy rain which resulted in poor fruit set. I imagine the rain washed away much of the pollen," Siebert said.
"Fast forward three months and we were picking tiny 40g bunches of Pinot instead of the usual 100g bunches. They looked perfectly proportioned, just 60 per cent smaller.
"Yields on all varieties were down, but the later flowering varieties (such as Cabernet Sauvignon) were less affected."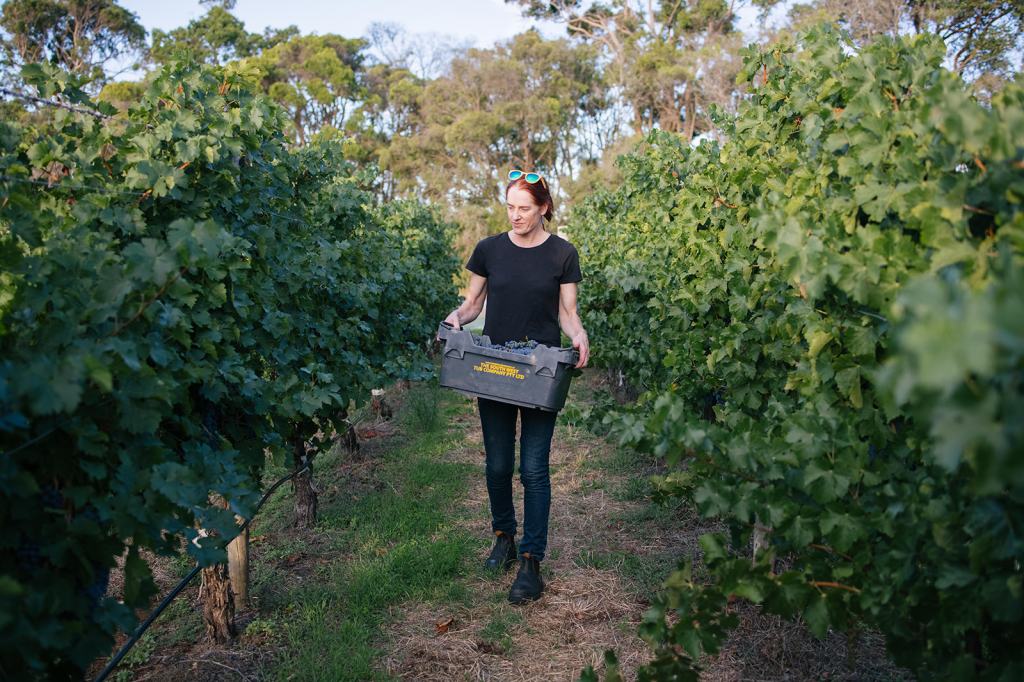 Quality excellent, quantities patchy
Across the board, winemakers were quick to acclaim the quality of the 2022 vintage.
Jeff Burch said that "inside the winery, the fledgling wines of 2022 are already exciting a weary but satisfied winemaking crew."
While Swincer added: "For us quality looks solid across the board from our super premium to commercial wines with bright, fresh and varietal wines a hallmark of the year."
"Highlights would be Eden Valley Riesling which is looking exceptional and are great examples of the region, Moscato is looking right on style this year, there are really solid Shiraz across the quality spectrum too, but I think the commercial wines will be lovely drinks this year. And finally, although it is early in the process, the Coonawarra Cabernets are brimming with potential."
Meanwhile, Bay of Fires stated: "Quality has been a pleasant surprise in most cases and is a testament to the regions committed growers' efforts during difficult picking.
"In particular, the Tamar Valley was well ahead of all other regions from the outset and performed strongly, with little disease pressure at all, and warm sunny days bringing in clean fruit with solid flavour."
While Houghton Wines has reported a great year for cool-climate white wines, noting in its report: "When it comes to white wines, a great selection of Chardonnay, Semillon and Sauvignon Blanc from the 'cooler regions' have been picked, with a highlight of the Vintage being the premium Chardonnay from Margaret River and Pemberton.
'The premium Chardonnay is displaying abundant grapefruit and stone fruits characters and developing nicely in barrel with regular stirring. As a result of the warmer weather, the prediction is that the resulting wines will have plenty of flavour."
A joint statement from Grant Burge and St Hallett, both located in SA, read: "Overall, fruit from the Barossa is set to produce another outstanding vintage, with all classic varieties performing very well.
"Riesling from the Eden Valley, is looking fresh and bright, showing terrific citrus characters, with the milder weather protecting this delicate grape."
Siebert summarised the general attitude towards the 2022 vintage across the Yarra.
"The wines look great, I just wish there was more – this seems to be the common sentiment amongst winemakers in the Yarra Valley discussing the 2022 vintage," Siebert said.
And Petaluma Senior Winemaker, Teresa Heuzenroeder, echoed the opinions of her industry colleagues.
"It's fair to say that the quality of vintage 2022 is shaping up to be an excellent follow-on from last year and we're looking forward to seeing how the wines develop and come together in the coming months," Heuzenroeder said.
Finally, Windowrie Winemaker, Anthony D'Onise, perhaps made the boldest claim about this year's wines: "The long, cooler finish to the season ensured that the quality is some of the best we have ever seen. It's exciting to see how the wines are developing in the winery."