This month Yalumba is releasing the 48th vintage of The Signature wine, dedicated to the brand's Managing Director, Nick Waterman, and his significant contributions to Yalumba since 2003.
The dedication was announced by fifth-generation proprietor, Robert Hill-Smith, during his traditional speech on the Signature lawns at Yalumba's annual Christmas party. Just a few short months later, it was announced that Waterman would also retire from his role as Managing Director in September 2022.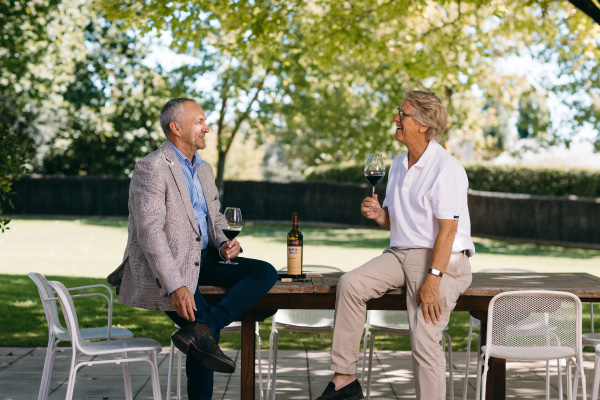 Waterman's signature and story will be featured on the label of this year's iconic Barossa Cabernet and Shiraz Signature release.
"His leadership has been impactful in all roles, but more particularly of late as a strong reformer and decision-maker and fearless implementer of transformational initiatives across our company," said Hill-Smith
"For our family, he has been a safe pair of hands and loyalty to the success of the company has been profound."
Waterman was humbled to be honoured on his final year with Yalumba, and said he is just one of many who contribute great things to the business every day. He has always been struck by the unique culture, commitment and pride of the company's staff.
The 48th Signature release was made from the 2018 vintage, which Yalumba Senior Red Winemaker, Kevin Glastonbury described as "one of the very best vintages we've had in recent times."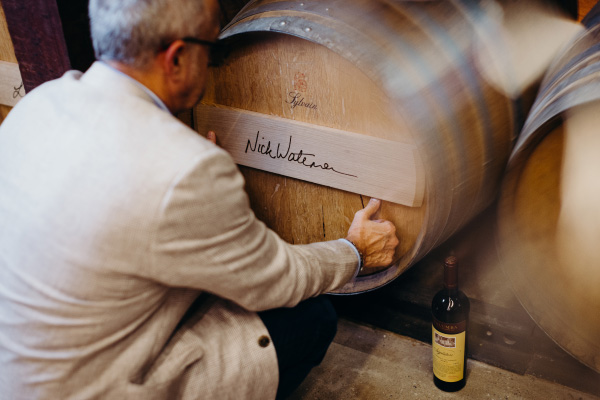 "It gave us beautiful pristine fruit with richness and concentration. Blackberry, blueberries and dark stones with cassis, red currants and cedary spices, with a depth of palate refinement that almost remains timeless. A most sublime mineral framework of perfectly groomed fruit and fine oak tannins intertwine and carry through to the long finish," said Glastonbury.
"We always knew that The Signature 2018 would be a classic wine, one for the long haul in the cellar."