Tastebuds are in for a treat with this intense lemon citrus backbone from fresh lemon zest, a floral Australian botanical nose of lemon aspen and lemon myrtle with sweetness in the body and subtle sherbet zesty finish. All in a very cool retro style twist top bottle…too easy.
So, picture this: the sun's beating down, you're chilling with your crew, and what's in your hand? A Zesty Limoncello Spritz from Manly Spirits Co. Trust us, it's about to become your go-to summer sip. Why, you ask? Well, first off, it's like a burst of sunshine in a bottle. Those Aussie lemons? They bring this tangy, fresh vibe that's pure summer in every sip.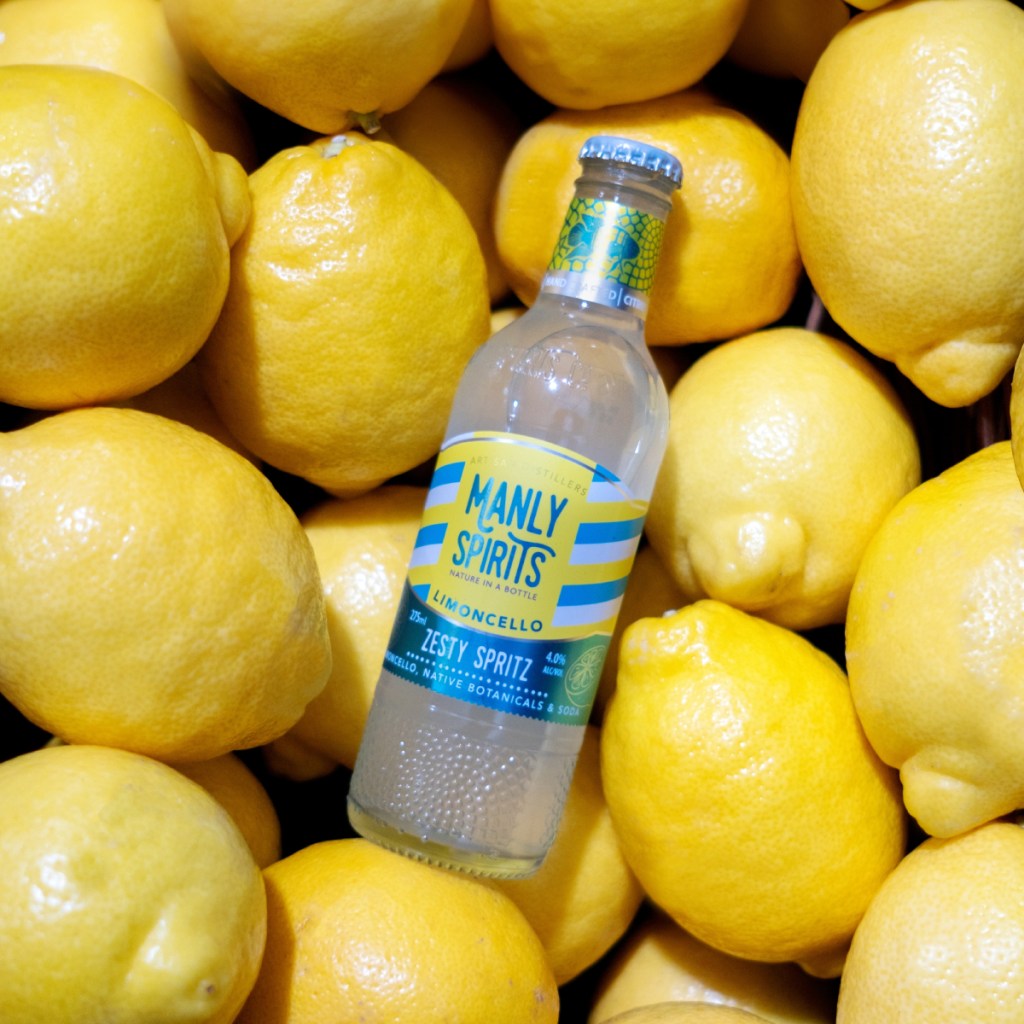 And let's talk convenience. We get it, nobody wants to be stuck playing bartender when there's fun to be had. This premix takes the hassle out of mixing, so you can get straight to enjoying the good times. Plus, it's a total chameleon. You can rock it solo or jazz it up with your favourite garnishes. It's the kind of drink that fits any vibe, from a chill beach day to a lively backyard BBQ. Oh, and did we mention it's perfect for those on-the-go adventures? Beach, bush hikes, you name it – just grab a bottle and you're set.
But here's the kicker: it's not just about taste. We're talking top-notch ingredients, like premium Australian vodka, quality lemons and native botanicals. This isn't just a drink; it's an experience.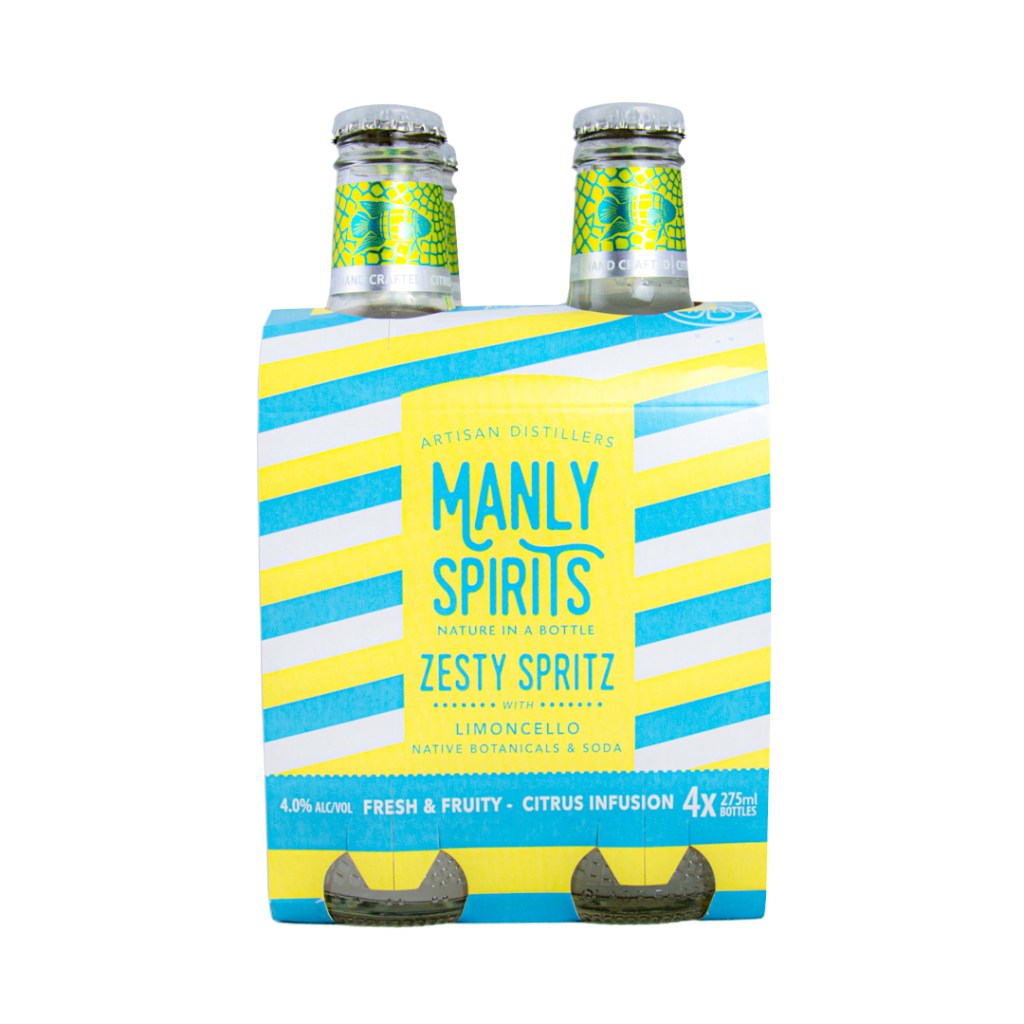 "Our Limoncello liqueur has been such a hit making it into a bottled spritz cocktail was a no-brainer" exclaimed David Whittaker co-founder/master-of-flavours. "With the Spritz cocktail being the big summer trend, thanks to our pals at Aperol, why not infuse it with some local Aussie-Italian flair with our playful aperitivo: Zesty Limoncello Spritz".
And we can't ignore the 'Gram factor'. This spritz is a stunner. The colours, the flavours – it's practically begging for a spot-on social feeds."When you pick up this adorable little bottle with its lively colours, you can't but feel happy," said Vanessa Wilton Co-founder/Marketing Director. "The label and packaging were inspired by a spur-of-the-moment trip to Venice, Italy, you know, one of those 'finally getting out of Australia after COVID' kind of trips". "I was inspired by those canal poles you see in Venice, with their unique, colourful stripes that were traditionally used to tie up gondolas". Our aim is to appeal to drinkers who value quality but also crave the convenience of a ready-to-drink product bursting with flavour. From the explosion of flavour inside the bottles to the packaging itself, it all screams that this is a genuine, top-notch Australian craft product".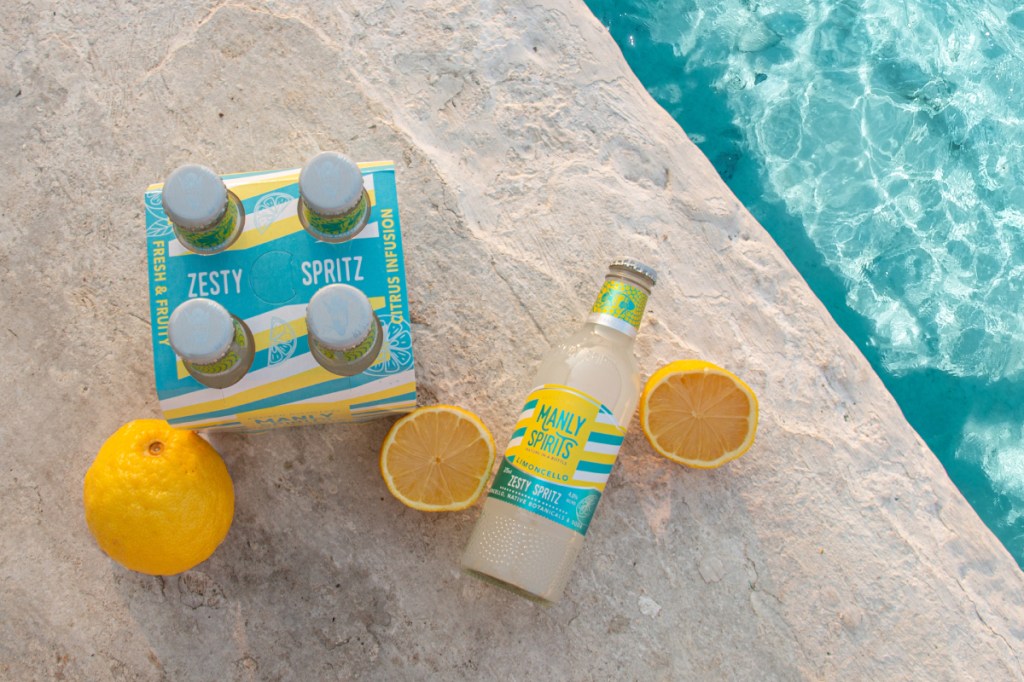 Company contact:
Rob Sutherland – National Sales Manager
0416 800158