On Monday last week, Australia's top publicans and industry leaders gathered for an action-packed day of networking, and to share business advice and trends. Here are some highlights from the day.
Staffing, retention and leadership were key themes at this year's Pub Leaders Summit and tackling the topic head on was workforce change expert Alicia Stephenson who took the stage as keynote speaker.
Stephenson outlined a number of research-backed techniques to keep new staff engaged and in the business for longer, including reward and recognition programs, mentorship, future business owners training to encourage those with a side-gig, and 'meaning matters' programs that bring staff together to make the world a better place.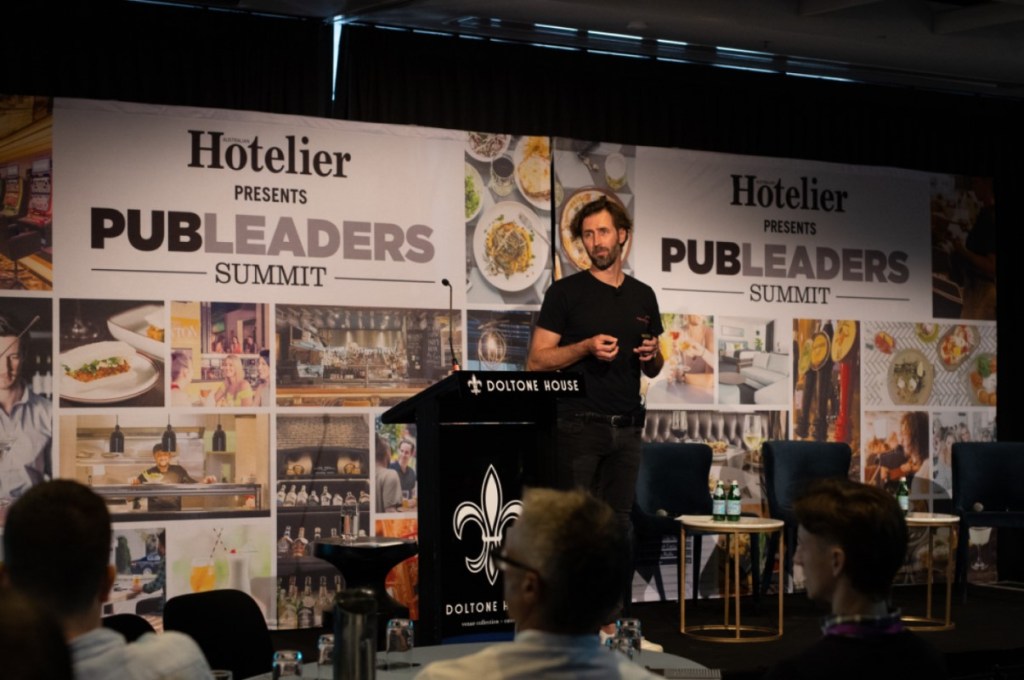 Tech entrepreneur and me&u founder Stevan Premutico discussed the important role of technology in recovery.
"As brutal as Covid has been, there have absolutely been some silver linings… silver linings on things that we can do better, things that we can be smarter at, and how we can survive a bit more efficiently," he told attendees.
"Customers want to spend more in our venues and they want to spend significantly more, and we know that because we've been doing this for the past five years. We've just got to get out of the way."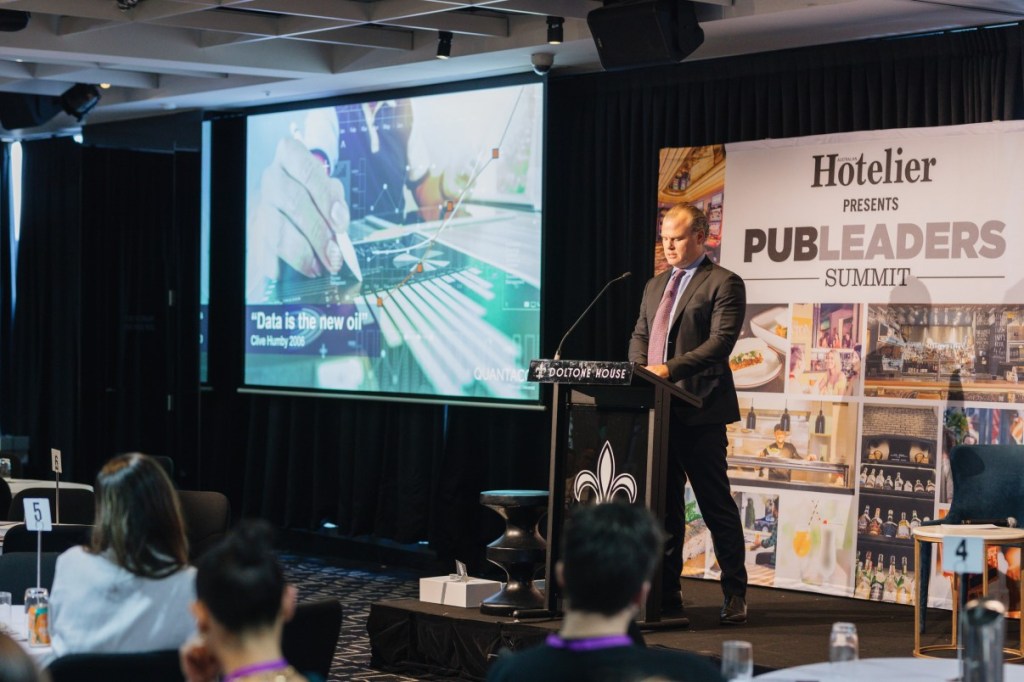 Quantaco founder and CEO Anthony Sullivan discussed the link between data and better business outcomes.
"Often, the most important part of the analytics process is to clearly define the problem statement, because business owners and their operators know their businesses better than anyone else," he said on the day.
"Once the problem statement is identified, the analytics simply look for patterns in the data to help solve the problem."
JLL Hotels & Hospitality MD John Musca took to the stage to share his top pub property predictions.
"Things are still positive – there will be little or no change in values because there's still lots of capital to absorb the supply.
"But whether it's a little bit of talk about the war, the cost of living, the pending election, and interest rates… there's certainly been more hotel owners looking to rationalise their portfolios," he said.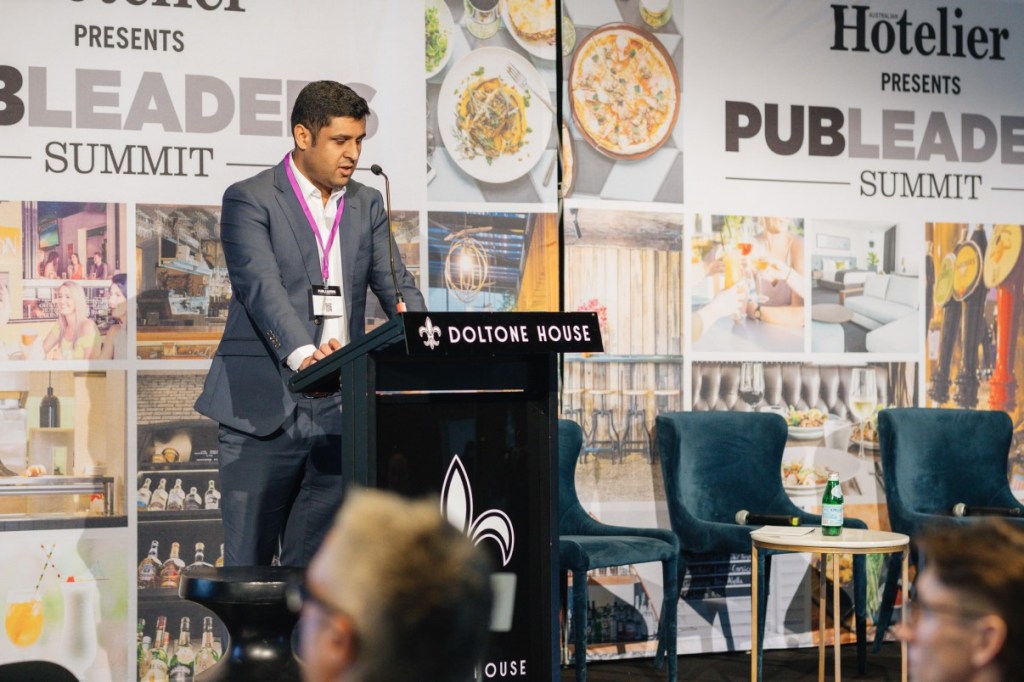 Gaming Technologies Association CEO Jinesh Patel explored the future of gaming and cashless technology, and discussed upcoming contactless gaming trials that are taking place in a number of NSW venues.
"The pandemic to a degree has accelerated the need for cashless gaming in our venues. Hygiene concerns around money is just one of the examples, along with the customer-led trend of people not using cash and instead using contactless payment systems.
"The opportunity here is to provide technology in our venues, that from a harm minimisation point of view can allow our customers to voluntarily, if they choose to do so, manage their gaming spend," he told attendees.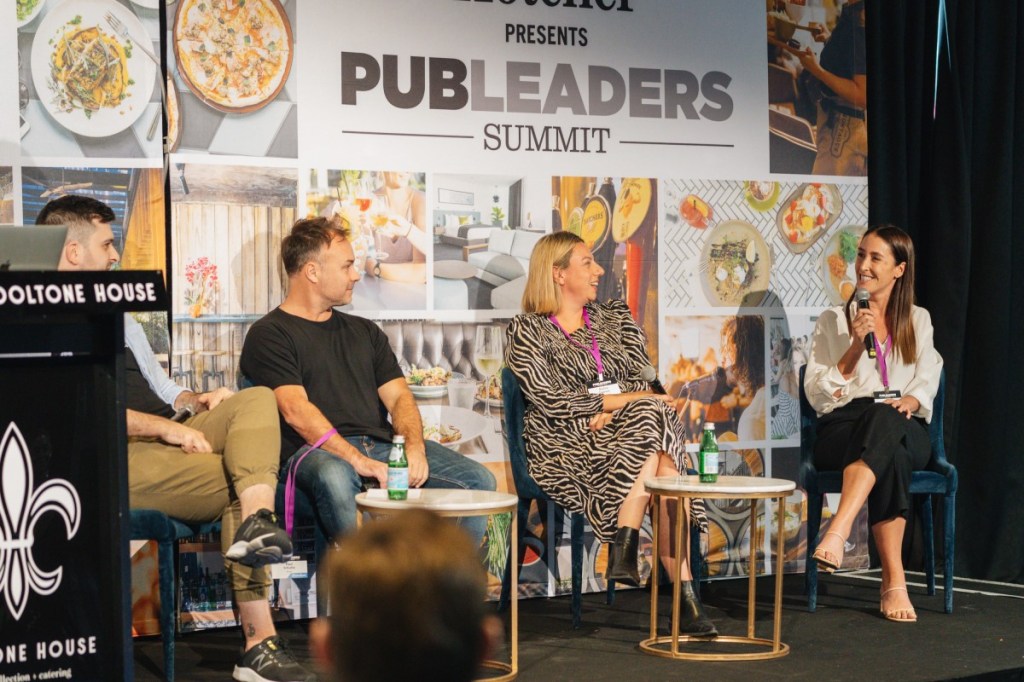 Innovation was another strong theme at the Pub Leaders Summit, with a number of panel sessions taking place on pub model pivots and new revenue streams, the business of food and beverage, and the path to growth for smaller operators.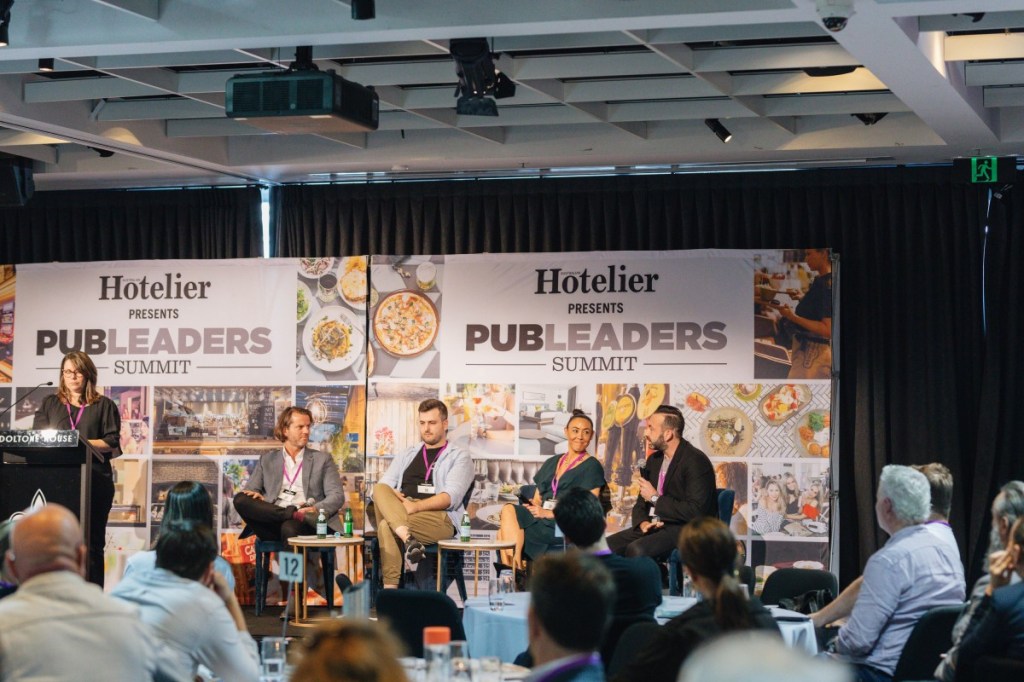 The expo space was another strong feature this year with many of our sponsors showcasing their products and services on the day. Here are just some of the stands.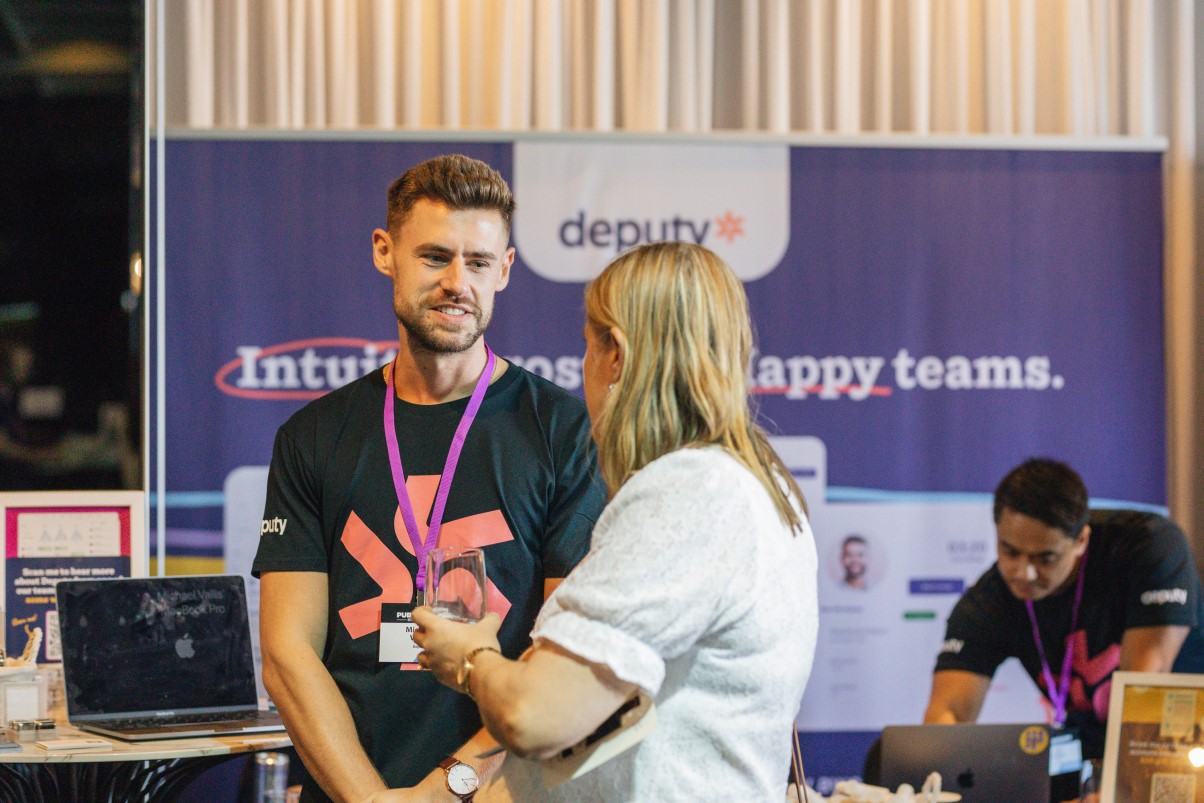 After two years of extreme turbulence, networking was another welcome highlight at the Pub Leaders Summit, with attendees able to get together to reflect, share experiences, and explore solutions.