This week the off-premise industry came together for the Retail Drinks Liquor Retail Summit and Industry Awards, an online event that attracted more than 800 attendees over the course of the day.
The awards presentation, which was streamed after the Summit, recognised excellence across a range of categories in the retail and supply space.
There were six retail-based awards and nine supply-based awards in 2021, celebrating people and businesses across the country and their excellent customer service, superb product knowledge and outstanding professionalism.
The event was opened by Retail Drinks Chairman John Carmody, who said: "Retail Drinks is delighted to be able to run this important annual Awards Program, and please appreciate that we run this Program with integrity and great pride, to celebrate and acknowledge the efforts made to succeed in business by people and by companies in our industry, and to lead by example to maintain a responsible, sustainable, diverse and professional retail drinks sector.
"It absolutely blew us away to know that there was an uplift in nominations by more than 250% this year, and across all awards categories – a really pleasing result, which demonstrates that our members and the broader industry value and appreciate the Program."
Retail Drinks CEO, Michael Waters added: "Thank you for taking the time to be a part of today's online awards presentation event; thank you to our awards partners and sponsors for your support in helping us make this event the success it was; thank you again to the hundreds of members who took the time to nominate in this year's awards program; and congratulations to all awards finalists and winners!"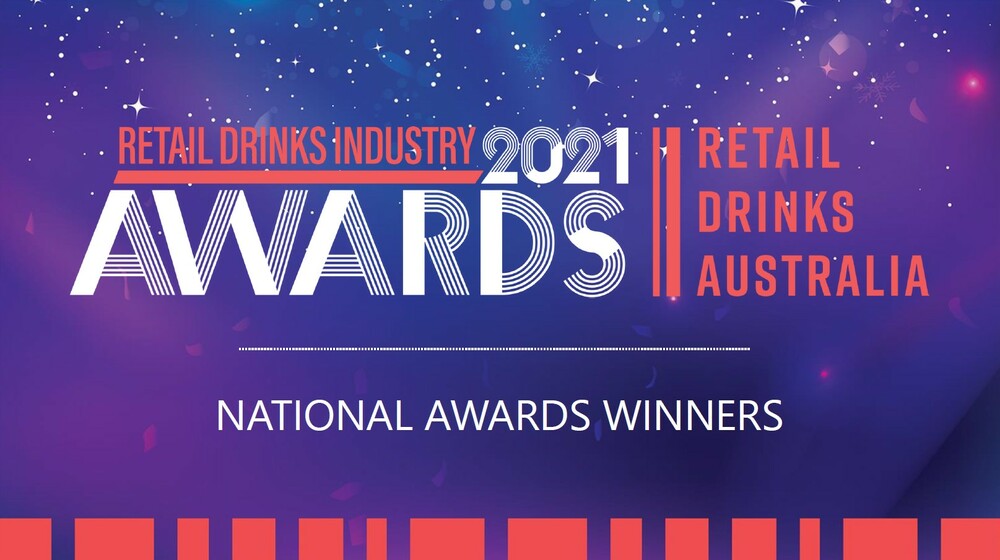 The winners
This year, Liquor Store of the Year was won by Bermagui Cellars on the NSW south coast. When the award was announced, the team was ecstatic, shown on the live stream cheering and raising their glasses to the accolade.
Owned by Mick and Fran Trenerry, the store is part of the Independent Liquor Group (ILG) banner. According to the Trenerrys and the Bermagui Cellars team, the win is not only recognition for the success of the business, but also for the united community of Bermagui.
"Fran and I cannot express enough how proud we are of the whole Bermagui Cellars Team. This is recognition of their continued commitment to providing the best possible service to our customers," Mick wrote on Facebook after the announcement.
"Our staff are our family – and I think that has always set us apart from big company stores. Tim, Liza, James, Tracy, Tiarne, Adrian, Glynn, Guy, Liam, Ash – you are just the best!
"We also want to ensure, that the whole Bermagui Community shares our excitement, as we wouldn't be here without your support.
"Massive thanks to Paul, Pat and Gareth from ILG, You have been a bedrock of support to us!"
Other big wins on the night included Liquor Store Owner of the Year, which went to Scott Towers of Red Bottle Group in NSW, and Young Liquor Retailer of the Year, which went to Tegan Clemow of Retail Liquor Specialists Group in the ACT. Clemow will now become an observer on the Retail Drinks Board for the next year, gaining valuable experience to help further her career.
Accepting the award, Clemow said: "It's such a great honour to achieve this award. Thank you to Retail Drinks for giving me this honour.
"I'd also like to say a special thank you to my stores here in Canberra – Cellarbrations at Braddon, Gold Creek and Belconnen – without them I wouldn't have been able to achieve this. A very big special thank you to Steven Young who's taken on a mentor role with me over the last six months as I've transitioned into my new role as an area manager which has been fantastic.
"The past few years I've worked very, very hard to achieve this, and I wouldn't be able to do it without my business owners as well. And they've worked very hard alongside me every step of the way, no matter what has been thrown at me, they've been there as well. This last year has been extra hard for them as well – they've been through bushfires, a pandemic and recently flooding, where one of our main stores was underwater for a few days."
The final three retail-based awards were taken out by Endeavour Group businesses and staff. Large Format Liquor Store of the Year went to Dan Murphy's Alphington in Victoria, while Online Liquor Retailer of the Year went to Shorty's Liquor and Liquor Store Manager of the Year went to Matt Schier of BWS Parap Tavern in the Northern Territory.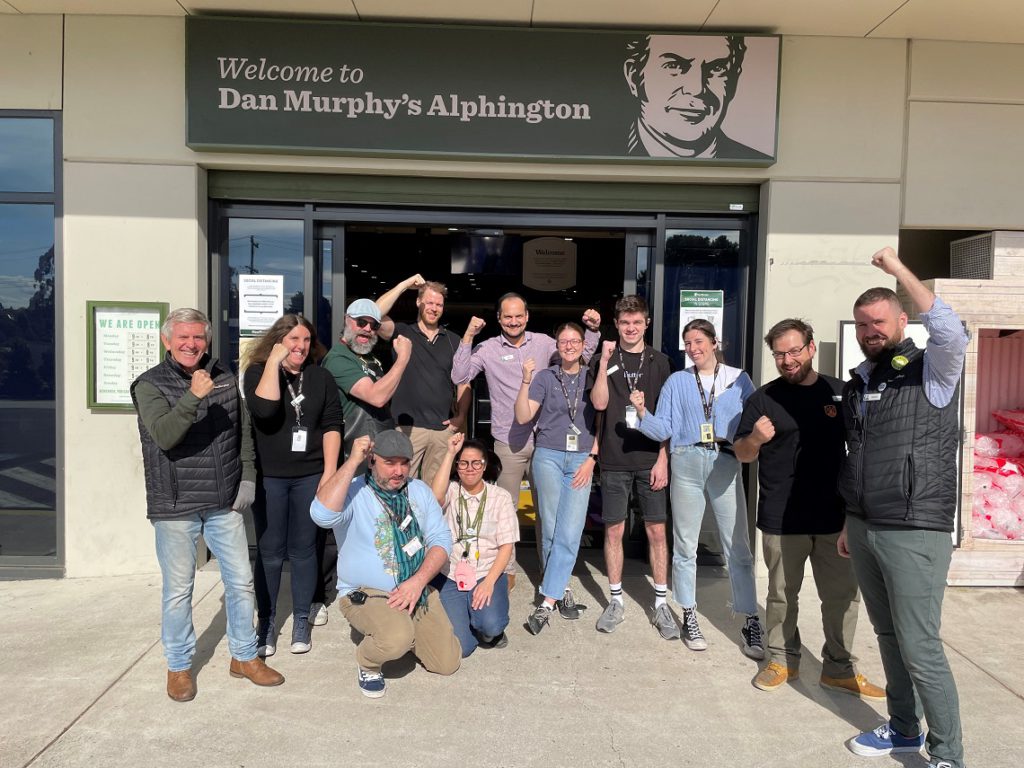 Speaking about the win, Schier said: "This is by far my biggest achievement. It was amazing to be nominated let alone win an award on a national level. It's still sinking in – when I look back at the calibre of people who have won this award in previous years, it feels very humbling. I'd like to thank my peers and managers at BWS, who have supported and helped me over the years.
Schier has been employed by BWS in the NT for almost eight years and has been the manager of the Parap Tavern store for 1.5 years. The panel recognised his commitment and compliance to responsible retailing in one of the most regulated regions of Australia, and also his leadership skills, helping team members from ALH Hotels find work in BWS during the pandemic lockdown.
"It was great to be able to supply work to six casual employees that otherwise would have had no work due to the venues closing. This involved significant training, consultation and open communication to ensure the transition was successful," Schier said.
"2020 was a challenging year in the industry, with things changing constantly and having to be very agile to keep up with constant safety and process changes, so it's very rewarding to receive an award at the back of a year unlike no other."
The other half of the Retail Drinks Industry Awards celebrated suppliers, with awards for Beer, Wine, Spirits and Services Suppliers and Representatives.
The supplier awards went to:
National Supplier of the Year: Carlton & United Breweries
Beer Supplier of the Year: Carlton & United Breweries
Wine Supplier of the Year: Treasury Wine Estates
Spirits Supplier of the Year: Diageo
Services Supplier of the Year: Smith's Snack Foods
National Sales Representative of the Year: Luca Losapio, Campari Australia
Beer Representative of the Year: Liam Thomson, Capital Brewing
Wine Representative of the Year: Steve Carrero, Berton Vineyards
Spirits Representative of the Year: Luca Losapio, Campari Australia
The full list of retail award winners are below:
Liquor Store of the Year: Bermagui Cellars, NSW
Large Format Liquor Store of the Year: Dan Murphy's Alphington, VIC
Online Liquor Retailer of the Year: Shorty's Liquor
Liquor Store Owner of the Year: Scott Towers, Red Bottle Group, NSW
Liquor Store Manager of the Year: Matthew Schier, BWS Parap Tavern, NT
Young Liquor Retailer of the Year: Tegan Clemow, Retail Liquor Specialists Group, ACT