In the fast-evolving world of hospitality, the right tools can transform your business. At Tyro, we understand that success in the hospitality industry hinges on providing exceptional service, and a vital aspect of that is seamless payment processing. That's where the Tyro Pro can help – a state-of-the-art EFTPOS machine designed to elevate your payment solutions and enhance the guest experience with ease. In this article, we'll take a look into the innovative features and benefits that Tyro Pro brings to your hospitality establishment.
Tyro Pro EFTPOS machine: Redefining payment experiences
Contemporary design for ambiance: Tyro Pro's modern and stylish design can complement the fit-out of any hospitality venue. Its compact form factor takes up minimal space at your reception or checkout area. It also features a spacious 6-inch HD touchscreen with a user-friendly interface, inviting guests to easily interact. This machine also provides guests with detailed transaction information through digital and print receipts, allowing customers to easily review and confirm their purchases.
Integration for seamless service: Bid farewell to time-consuming manual entries. Tyro Pro seamlessly integrates with supported Point of Sale (POS) systems, reducing the risk of human input errors. This integration not only streamlines payment processing but also empowers your staff to focus on delivering impeccable service, ultimately enhancing guest satisfaction and loyalty.
Multiple connectivity options: Tyro Pro offers support for both Wi-Fi and Ethernet connectivity, complemented by mobile backup option This multi-connectivity approachallows your business to stay connected, even during network challenges. In the event that Wi-Fi disconnects , the machine seamlessly switches to an alternative method, such as mobile backup, to process transactions without any disruption, safeguarding your guests' experience.
Empowering hospitality growth: Managing your hospitality business is simpler with the Tyro App, Tyro Portal, or real-time reporting available on your Tyro Pro device. These tools offer valuable insights to inform data-driven decisions, all provided to you at no additional cost.
Flexible pricing for hospitality success: Recognising the unique financial needs of every hospitality venture, Tyro offers flexible pricing options too. Choose from a straightforward pricing plan (1.4% flat rate & $29 monthly rental incl. GST) or explore customised pricing solutions tailored specifically to your hospitality business if you transact more that $20k per month.
Added benefits for your business: Tyro Pro offers features like Dynamic Surcharging 1, allowing you to set card-specific surcharge rates through the Tyro Portal, and Tyro Tap & Save 2, which automatically directs eligible contactless debit card transactions through the most cost-effective network, reducing card transaction fees.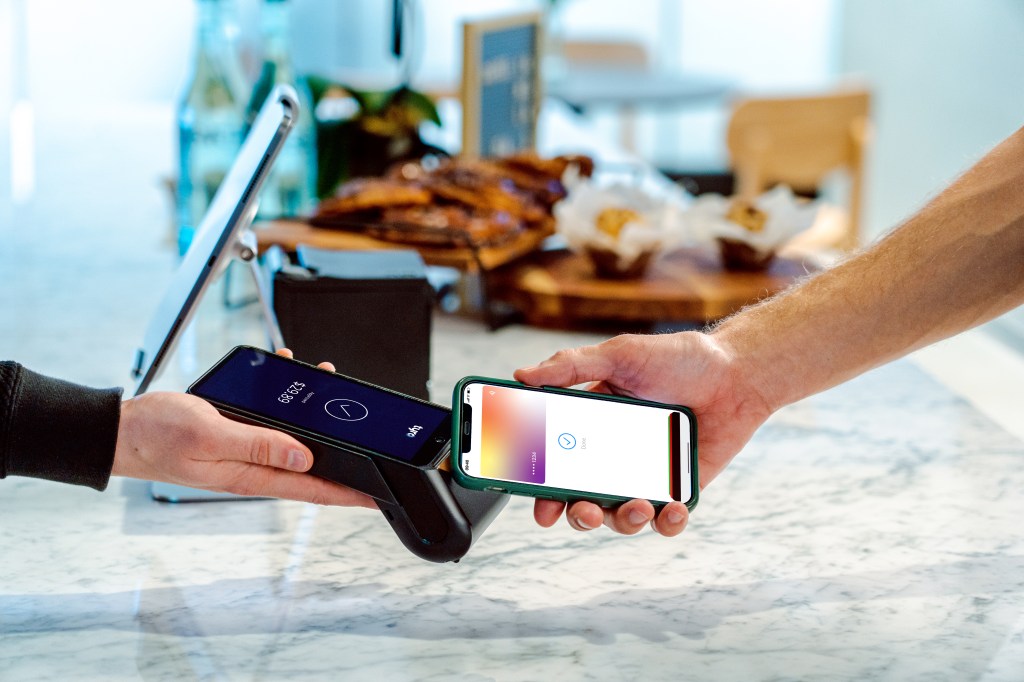 Tyro Pro: Perfect for your hospitality haven
Tyro Pro is tailor-made for hospitality establishments of all sizes, whether you operate a bustling cafe with a team of baristas or manage a restaurant with multiple staff members handling transactions. It seamlessly integrates with supported POS systems, eliminating manual entries, streamlining payment processes, reducing errors, and elevating efficiency. Tyro Pro ensures that payments flow smoothly, leaving you with more time and resources to deliver memorable hospitality experiences.
Ready to elevate your hospitality game?
Getting started with Tyro is a breeze. Simply click the link below and answer a few quick questions on our website, and we'll guide you through the next steps.
Disclaimers:
Tyro Payments Limited ACN 103 575 042 AFSL 471951 (Tyro) is the issuer of its own financial products. As Tyro does not take into account your personal circumstances, please consider if these products are suitable for you.
1 Dynamic Surcharging is available for Mastercard, Visa, eftpos, UnionPay, American Express, JCB, and Diners Club on CounterTop, Mobile and Tyro Pro EFTPOS machines, and excludes eCommerce transactions. The Dynamic Surcharging feature is not available to customers on No Cost EFTPOS pricing. By default, we do not include your EFTPOS machine rental costs into the calculation of your cost of acceptance, however you may choose to apply these costs into your calculation of your cost of acceptance via the Tyro Portal subject to the surcharging rules as set by the RBA and enforced by ACCC.

2 Tyro does not guarantee any cost savings by opting in for Tap & Save. Savings on eligible transactions processed through the cheapest network vary for each business depending on their card mix, transaction volume and amount, industry, and pricing plan. Eligible transactions are contactless debit card transactions less than $1,000. Tap & Save is not available on Special Offer pricing which includes some flat fee simple pricing offers or where you surcharge on debit card transactions as cost savings may not be realised. For details refer to Tyro.com or call 1300 00 TYRO (8976).