Australia is the third largest export market for US whiskey, an impressive feat due to our small population.
While the market has historically been dominated by the two big brands of Jack Daniels and Jim Beam, there is a rising interest in craft and small batch styles, with premium and super premium driving category growth. This reflects the growth and diversification of the bourbon and American whiskey category in Australia, particularly at the super premium end.
Pernod Ricard is bringing a portfolio into the market which will offer new and exciting liquids and brands to the trade and consumers in Australia, growing the category value, diversifying the category offer, and recruiting new consumers into American whiskey.
The first brand to launch is Jeffersons, with Jefferson's VSB (Very Small Batch) now available in Australia. The brand was founded in 1997 by Trey Zoeller, who has generation roots in Kentucky bourbon. Jefferson's aims to push for the new and innovative while still respecting the strong traditions of whiskey distilling in the US.
"Trey is a true inventor, always pushing the boundaries and asking, 'what if we tried this…?', so the Jefferson's range appeals to consumers driven by curiosity and a desire for exploration," said Jessica Bath, Pernod-Ricard Australia and New Zealand senior brand manager for Scotch and American whiskies.
Jefferson's VSB is a blend of Jefferson's base bourbon, alongside three hand-selected bourbons with different mash bills, resulting in a whiskey of consistent quality with unique notes in each batch.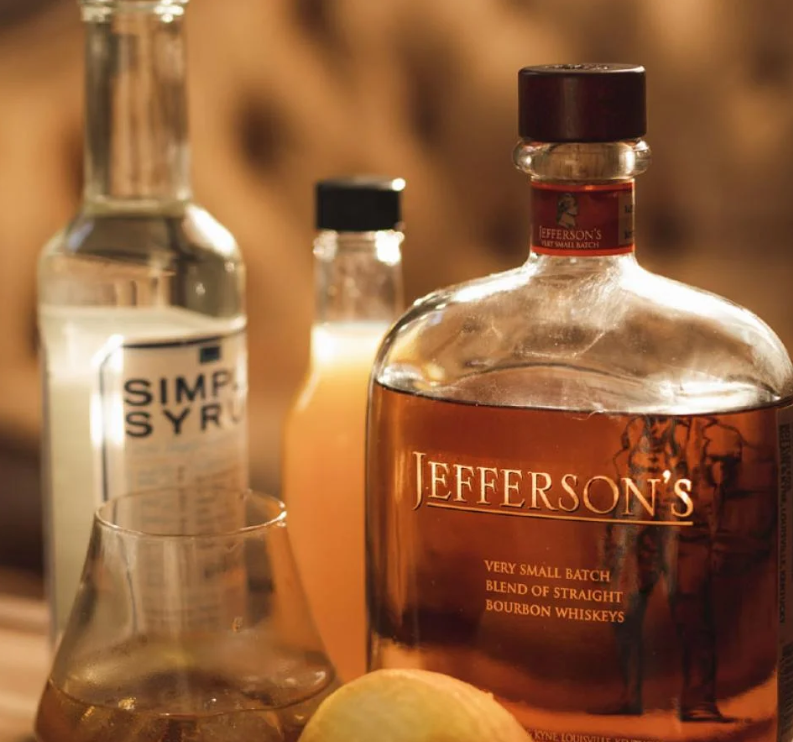 "VSB is approachable, easy-drinking and smooth, making it great for sipping neat or mixing in a cocktail," Bath described.
The next Jefferson's product to launch here will be Jefferson's Ocean, which will be available in Australia next year. Uniquely, Jefferson's Ocean is aged at sea, with barrels of at least six-year-old bourbon sent on ocean voyages of 9 months to 1 year. The movement of the ocean keeps the whiskey churning to interact with the wood and the sea air, with the flavour and finish of each batch impacted by the different climate conditions of each voyage. This results in a rich, mature bourbon with notes of sea salt and caramel. Consumers can follow the journey of their bottle of bourbon on the Jefferson's website.
"Jefferson's Ocean is really a one-of-a-kind bourbon, delivering a deep, rich flavour profile with saline and caramel notes – which again, will knock the socks off connoisseurs, and open the eyes of those who might think bourbon is not for them," Bath added.
Later this year, in November, Pernod-Ricard will also bring Rabbit Tale to the Australian market. Rabbit Tale, which trades as Rabbit Hole in the US, was founded by Kaveh Zamanian and is located in downtown Louisville, Kentucky.
"Rabbit Tale is really a brand built from the passion and obsession of the founder Kaveh Zamanian. He entered the world of bourbon and refused to accept the status quo, and out of his personal journey 'down the Rabbit Hole' he's created a range of products that really go beyond what the bourbon category currently delivers in Australia," Bath enthused.
The distillery produces super premium spirits through a variety of unique techniques, such as the use of toasted and charred barrels which bring out both the richness and subtleties of the barrel and the whiskey, creative and flavour-driven mash bills, and very small batches of no more than 15 barrels.
"We're a nation of bourbon lovers, but for too long we've been offered a small selection of choices with very similar flavour profiles. Rabbit Tale really explodes that, and I think this is the start of a new wave of diversity in the bourbon category in Australia which can open up the appeal to a very broad swathe of new drinkers," said Bath.
Dareringer will the first whiskey to be offered on the Australian market, and for a limited time will be exclusively available to members of The Whisky Club. It will then be followed by Rabbit Tale Cavehill.