Digital platform Sportsyear automates entire promotional process of live sport for venues.
"2019 is shaping up to be one of the biggest years in sport for decades," says Patrick Galloway, leading sports journalist and co-founder of Sportsyear, digital scheduling platform for live sport.
"That's because of the sheer number of quality tournaments ahead, all taking place during prime-time trading hours. From the Rugby World Cup and Cricket World Cup via the Ashes, FIFA women's World Cup as well as the traditional winter footy codes, they all spell huge opportunities for those in hospitality who want to get serious about their live sport offer and deliver a great experience for sports fans, setting them apart from the competition."
But with so much on offer, and competing priorities for staff, maximising the opportunity is easier said than done. Galloway explains how digital platform Sportsyear helps to solve this problem entirely.
"The platform contains world class sports data, underpinned by the very best technology, to ensure you're showing the sports that matter most to your unique customer base," says Galloway.
Annual survey reveals sports fans' three needs
"We do an annual survey each year and the results were crystal clear," says Galloway. "Sports fans want three key needs take care of:
They want volume in venues;
They don't want to ask to have the channel changed; and
They want to know exactly what they are going to get when they are making a decision to attend a venue."
The result, Galloway reveals, is that they check that venue's website to discover what the sports bar looks like, what the food and drink specials are and above all, what's being played with volume on the big screen.
"It's all about the experience for sports fans," says Galloway. "Sportsyear is designed to absolutely fufill those three needs, helping venues with every step of this process."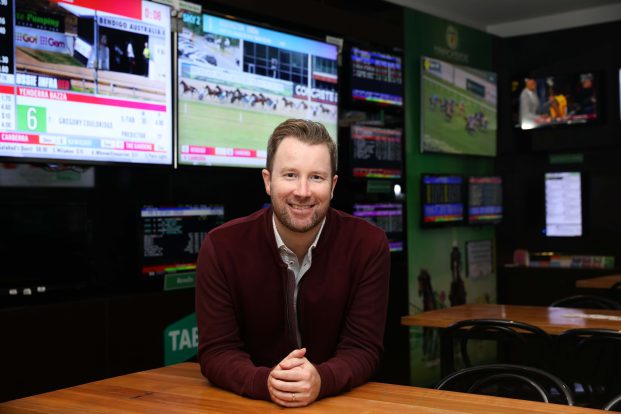 Automation saves time
Now, venue managers no longer need to assign a staff member to choose the sports picks, handle sports scheduling or update the venue's website and social media channels – it's all automated.
"Sportsyear automates a unique, personalised live sport schedule for each partner venue," says Galloway. "That includes the all-important live and loud offer, based on your venue's unique demographic. We'll automate the entire process after an initial, face-to-face consultation. That includes integration into your chosen website, where staff can list relevant food and drink specials too."
The service aims to save time, enable venues to work more effectively and to build a sport-loving community around venues. Galloway also confirms Sportsyear are currently offering a one-month free trial of the service to venues.
Data-led insights ensure you maximise the live sport opportunity
The co-founders have over 30 years' knowledge working in Australian sports media, reporting on the sport that patrons of venues love. Combining data-learning with real-life knowledge and harnessing powerful digital solutions means you can benefit from the best of both worlds.
"This all means that Sportsyear is a class above when it comes to providing information and insights that deliver results," says Galloway. "Sportsyear's hospitality platform is powered by the Sportsyear Engine, which is a global powerhouse of long-range, flawless sports fixture data."
To discover how the platform could save you time and help deliver greater profits at your venue, all with a free, no-obligation one-month trial, visit: engine.sportsyear.com.au