With Old World traditional and spiritual homes of whisk(e)y having held sway in markets for more than a century, New World whiskies are emerging and now capturing the consumer's fascination.
This is no more apparent than with Japanese whisk(e)y, as drinkers the world over covet expressions that are now correctly recognised as some of the finest on offer in the whisk(e)y universe.
Accolades, awards and glowing praise from recognised category journalists and experts have all added to the lustre that has seen an unquenchable thirst for the whiskies of Japan develop, along with escalating secondary market prices in collector circles.
Indeed, research produced by IRI in February 2022 shows that Japanese whisky has enjoyed a dollar growth of 30.7 per cent over the last quarter, nearly a ten-fold increase of whisky's general growth in Australia during the same period, which ranked at 3.1 per cent.
Japanese producers were seemingly unprepared for this sudden upswell in popularity globally, shortages of matured stocks, casks and bottles afflicting most of Japan's major distilleries.
The overwhelming demand against a lack of supply, coupled to strict allocation regimes from importers, has led to frustration for drinkers, retailers and operators alike, adding to prices of Japanese whisky skyrocketing over the last decade.
One brand that avoids this risk to offer the industry a stable supply of Japanese spirit is Fuji Single Grain Whiskey. With significant numbers of maturing stocks ageing up to and beyond 25 years, Master Distiller and Blender (and recently inducted world whisk(e)y icon), Jota Tanaka, has guided Fuji's path forward. The Fuji Gotemba Distillery, (established 1973) has been quietly building a library of world class whiskies that give the Australian market the benefit of consistency.
With new laws anticipated to enact in 2024 around Japanese Whiskies, transparency, provenance and authenticity will all play an integral role toward the integrity itself and future of Japanese Whisk(e)y. Fuji Gotemba are deftly poised to comply with the new laws ahead, with the entire distillation process occurring at Kirin's Mt Fuji Distillery, using water gathered from decades of snow melt water filtered through Mt Fuji's basalt base some 12 miles from the distillery itself. Fuji Gotemba whiskies honour this origin with the name "The Gift from Mt Fuji."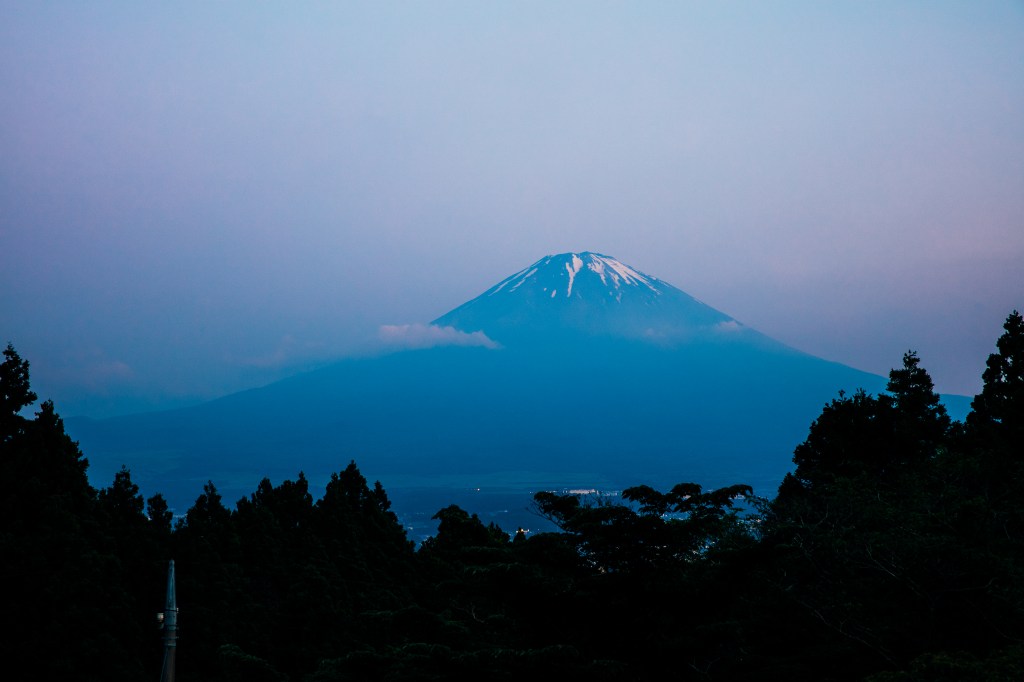 As a single grain whiskey, Fuji delivers a different style to the malts that dominate Japanese whisky import in Australia. Character, balance, elegance and seamless drinkability are all hallmarks of the Fuji Gotemba style.
With three grains employed by the distillery (malted barley, corn and rye) Fuji is a Single Grain Whiskey, meaning the spirit is made from grain and produced at a single distillery. The bottling contains a blend of three different grain whiskies produced at Fuji Gotemba Distillery: a 'Scotch style' produced in multi-column stills, a 'Canadian style' produced in kettle stills and a 'Bourbon style' produced in doubler stills. After maturation and blending, the final composition is a creamy, full bodied whiskey with touches of rye spice, oak, baked fruits, chocolate and sweet cereals.
Moreover, while prices of Japanese whisky are changeable (and nearly always in an upward trajectory), Fuji Single Grain Whiskey represents reasonable value in what can be an expensive sector of the market.
With drinkers increasingly curious and looking to expand the breadth of their whisky repertoire, Fuji offers something new in a high growth category, that is: unquestionable quality yet accessibility.
For retailers and on-premise operators, Fuji also fulfills a niche – ensuring that they will have a broad representation of styles, grains and true provenance in their selection. Whisk(e)y consumers are increasingly demanding a wider array of authentic offerings, and for trade operators looking to expand their international Whisk(e)y selection, there is no better time than World Whisky Day on Saturday May 21 and no better way than giving Fuji Single Grain some real consideration.
Fuji Single Grain is imported and distributed by Vanguard Luxury Brands. Vanguard now boasts an enviable world whisk(e)y portfolio, including spirits from GlenAllachie in Scotland, Morris and The Gospel in Australia, Michter's from the US, and Glendalough in Ireland.
Talk to your local Vanguard sales representative about stocking Fuji Single Grain, and the full range of world whisky available at Vanguard Luxury Brands, or call 1300-DRINKS.