Paul Kelly Design Gaming has formulated a protective screen, Gaming Guard™ to assist in both the medium- and long-term distancing strategies for gaming patrons in regard to the COVID-19 social scenario.  The acrylic screens divide patrons, sitting in between existing gaming machine bases and machines, achieving a physical safety barrier between players, allowing gaming room layouts to remain as they are.
The timing for the return back to our 'normal' way of life is uncertain, so what will the 'new normal' look like?  The social distancing strategy of 1500mm between patrons is the current scenario to achieve a safe level of human interaction, however the inability of a variety of hospitality ventures to achieve this will have a significant economic downgrade on the majority of hotels, clubs and restaurants.
Hoteliers and club operators are moving current multi million dollar gaming room fitouts around to achieve the potential next level of compliance, however the rooms were never originally designed for these spacing parameters.  The resulting layouts for gaming rooms in the short term are going to lack optimum player circulation, have reduced vibrancy of machine/game clusters, may separate machine intensity and could jeopardise smoking compliance.
When the government imposed social distancing is lifted and the downward turnover of gaming machines starts affecting venue turnover, gaming rooms are going to be re-organised back into their original configuration in an attempt to optimise the profitability of the rooms once more.  However this time, patrons will not want to sit directly next to another patron – what if someone coughs or sneezes?.
Gaming Guard provides that physical separation between players, while maintaining that gaming room feel.  Gaming Guard provides the feeling of safety that patrons will require and what the overall population will be craving to return to 'the new normal'.
The gaming industry needs the turnover and activity to return as soon as possible, to ensure the industry can at least maintain its financial position. Installing Gaming Guard will show your customers that you understand their safety concerns and want them to be as comfortable as possible so they can resume their activities without having to take their mind off the game.
Paul Kelly Design Gaming currently has developed three versions of the Gaming Guard product.  All of the current Gaming Guard versions can be installed between existing gaming bases in situ, allowing room configuration to stay the same.  The three versions are listed as below:
Gaming Guard – Lite
This version is the entry level product, maintaining the principles of the product in a simplistic design.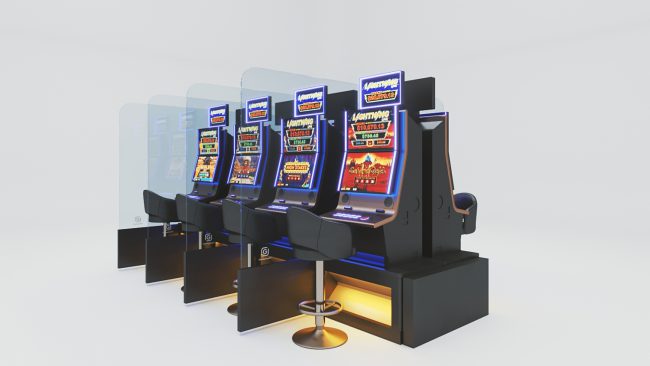 Gaming Guard – Original
The original Gaming Guard screen, with the trademark curved lip and polished 10mm acrylic.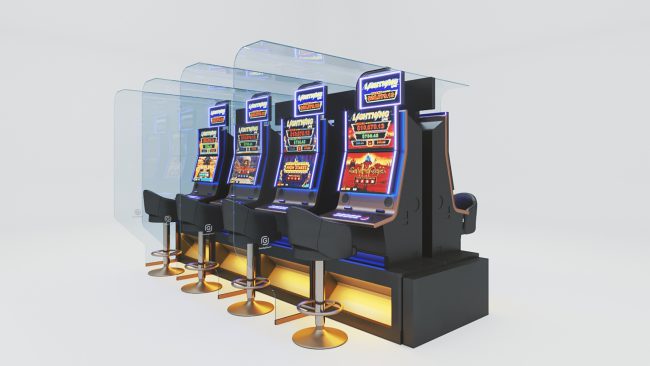 Gaming Guard – Luxe
The ultimate addition to a gaming room, internally decorative illuminated acrylic, adding colour and gaming vibrancy to the gaming environment.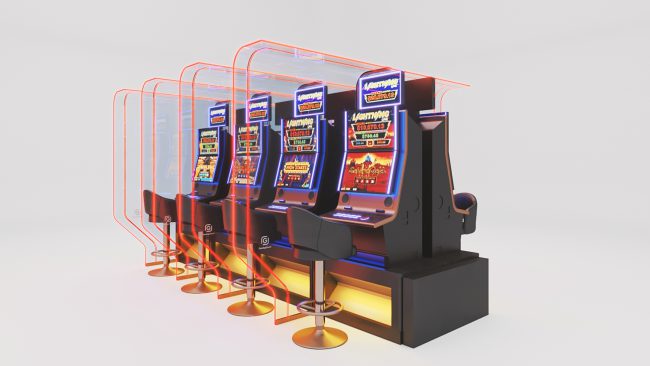 For more information on a Gaming Guard solution for your gaming room, visit Paul Kelly Design Gaming.