Craft beer continues to be an in-demand category in pubs, clubs and restaurants, and building upon the reputation of a few hero beers can open up your patrons to a wider range of beers of the same level of quality.
There has never been a more prolific time in the Australian craft beer scene, with so many new breweries, beers and styles for craft beer lovers to try out. But with so many new beers on the market it is hard to create that brand loyalty, as beer drinkers are always on the look-out for something new. However there are still a few flagship beers that stand out above the rest, and that keeps Aussies coming back for more.
Stone & Wood's Pacific Ale is at the top of that list, having been a staunch favourite among drinkers since it launched in 2008, as a 100 per cent Australian, locally brewed summer ale born in Byron Bay. With several new beers coming out weekly from across the country and imported from around the world, to remain a favourite for over a decade is no mean feat.
The double edged sword of creating a beer of that calibre, means the rest of a brewery's range can be overlooked as publicans focus only on the trusty hero beer that is a no-brainer for sales. Instead, venue operators should be thinking about banking on that brewery's reputation, and build out from that flagship beer to stock a core range. Not only does it encourage patrons to try something new, it can appeal to guests who are after a different style of beer or drinking session. It can also lead to more repeat business.
"When drinkers discover a great beer from a brewery, they develop trust, engagement and ongoing interest in that brewery, asking 'What else do these guys make?' By stocking a range of beers from the same brewer, drinkers will feel confident to explore and trial the entire range and purchase on an ongoing basis," states Stone & Wood managing director Nick Boots.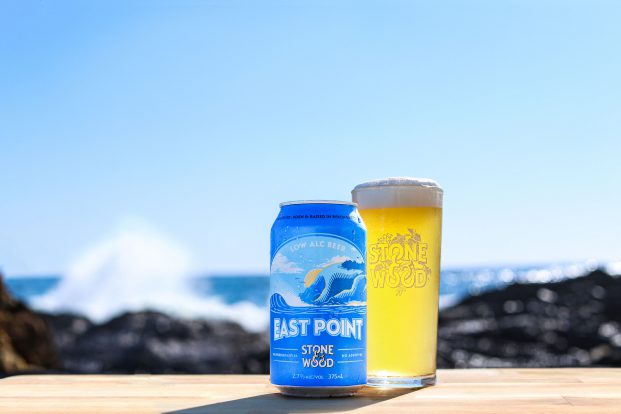 Stone & Wood is one such brewery that can provide pubs with a wide range of beers to suit different preferences and occasions, while venue operators can be confident in the level of quality of the beers. The core range includes:
Pacific Ale: Australia's original and favourite summer ale and a proven volume driver for customers.
Green Coast Lager: Crisp and clean, a natural choice in premium, locally brewed lager.
Cloud Catcher Pale Ale: Stone & Wood's full-flavoured pale ale offer in Australia's favourite beer category.
East Point: The perfect lower alc choice when drinkers are looking for something lower in booze that's still craft, refreshing and flavourful.
The Gatherer: A watermelon, cucumber and mint beer that invites new drinkers (rosé and cocktail fans) into the beer category.
Stocking an entire range like the one above ensures venues are covering a huge range of drinker preferences, while taking advantage of the popularity and reputation of a hero beer. This message can be reinforced by positioning the range together, suggests Boots.
"We'd suggest positioning the brewery's range together to easily introduce multiple brands and promote higher visibility, or display them together based on the beer's style or geography. For example: 'Indie beers', or 'Beers from Byron Bay.'"
Want to trial and stock more of the Stone & Wood core range in your venue? Call the Stone & Wood customer service team on 02 6685 5173, or email trevor@stoneandwood.com.au for assistance.