Whether you manage a hotel, bar, restaurant or pub, you're coping with understandable but revenue-suffocating Covid-19 restrictions.
So what steps are you taking to generate more revenue for your business? Small Batch Learning is here to help – with training. The platform provides a zero-cost online learning solution that opens up a world of beverage service expertise for your team – job-optimised training that covers all aspects of bartending, floor operations and drinks knowledge, for as many staff as you need.
"Job-optimised" here means training that enables staff to execute their role of driving revenue and meeting customer service expectations. That's why product training forms a large part of the Small Batch Learning program – because staff who understand a product sell more of it.
But beyond the expected upside from training on core service skills and product knowledge, what specific topics should management cover to help businesses get through Covid-19?
Have you shared insights with staff on your business's financial wellbeing, so they understand the part they'll play in company survival?
Have you incentivised upselling and maximising each order, while respecting responsible service and guest budgets?
Do staff understand how to communicate latest operating procedures to guests?
And speaking of guests:
Are you communicating clearly to customers your expectations for guest behaviour in terms of safety and hygiene?
How are you tackling changes to their spending power? Minimum spend per head? A simplified menu with reduced prices?
Do guests understand the role they play in (1) supporting your business, and (2) ensuring the safety of themselves and staff?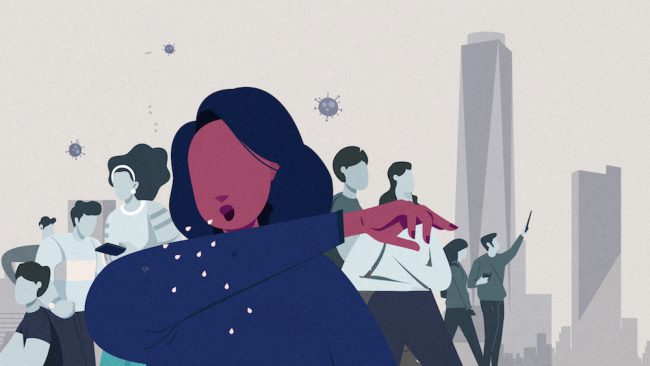 In response, Small Batch Learning has curated three online courses to help managers address the above subjects with staff:
Hygiene & safety (approx training time 35 mins): Focuses on practical tips that might generally go unnoticed, while explaining to staff how they can alleviate guest concerns – because a guest is unlikely to return to a venue they've deemed unsanitary.
Upselling & maximising revenue (40 mins): How synched is your team to the financial realities your venue is facing, and what can they do to ensure operations remain viable? This course specifically highlights selling strategies to maximise revenue.
Healthy Hospo (60 mins): Tackling mental and physical health in hospitality, this course covers isolation, sleep, diet, stress, burnout and a healthy workplace; and shows how building a healthier workplace helps you and your team build a more successful business.
Of course, many managers think it's time-consuming to get a digital training program up and running. But with Small Batch Learning you can forget expensive and hard-to-implement learning management systems. Instead, you get your own training platform, hours of ready-to train courses, and the ability to onboard unlimited staff in 30 minutes – all at zero cost.
As standard, the platform also offers micro-learning, mobile apps and bespoke learning tools built for hospitality – the Virtual Menu for product training, leaderboards, weekly activity targets and staff progress reports. There is no freemium version and no "free-for-now" offer (for example, that switches to paid once Covid-19 has passed). In short, they'll never ask you for a dime.
The free option doesn't mean compromising on quality, either. The platform is already trusted by some of Australia's most respected hospitality groups, including Merivale, Applejack, Trippas White and Riversdale.