No and low alcohol products are becoming ever more popular choices for shoppers of today, as more people dip their toes into a 'sober curious' lifestyle.
But while the sector is still developing in response to such demand, one of the most common grievances for beer drinkers looking to explore no alcohol options is the lack of choice and range. This leads to explorations in the category being short lived and disappointing.
Such was the case for Rob Fink in the UK, who, when looking for beverages that would suit his changing lifestyle, couldn't find a high quality non-alcoholic craft beer amidst a sea of mainstream brands. So he set to rectify that with the world's first craft brewery solely dedicated to non-alcoholic beer, Big Drop.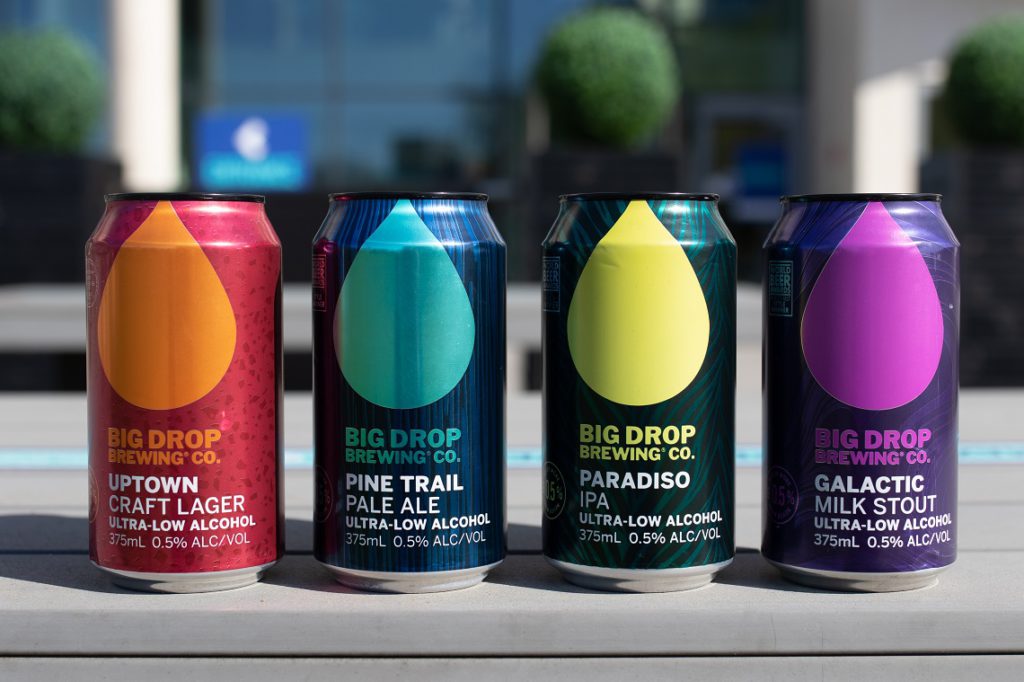 Today, with four beers successfully launched in Australia and a slew of international accolades under its belt, Big Drop is continuing its legacy as a breakthrough brand, pushing the boundaries of what is possible with non-alcoholic beer. This summer such a philosophy is set to continue with great success, as Big Drop expands its range again with its first limited release – Poolside DDH IPA.
Poolside is double dry-hopped with four US varieties and brewed using lactose, fusing tropical flavours that create the intensity of a double IPA. On the nose are pineapple, citrus, pine and stone fruit aromas, topped off with a slap of mango, for a refreshing summer brew.
"At Big Drop we pride ourselves on being able to brew great tasting beers for our consumers to enjoy across a whole array of styles," said Darren West, Country Director for Australia and New Zealand at Big Drop.
"DDH IPA really takes us deeper into craft beer territory and we wanted our first limited release in Australia to be something that's different to any of the current offerings in the no-alc space. We know that innovation and discovery are important drivers to continue to recruit consumers into the no-low category and Poolside will help deliver on that."
This new limited release shows that Big Drop is committed on its quest to create a quality crafted non-alcoholic beer, no matter what style you like to drink, and no matter what your reason is for cutting back. Craft comes first for Big Drop – it's not about mimicking full or mid strength beers, as the brewer only makes ultra low alcohol beers. Rather, the goal is just about creating something that stands up on its own as just a really great beer in general.
As West said: "We don't go into brewing a beer thinking, 'we need to create a no-alc beer'. Our ethos really is to create the best tasting beer for consumers to enjoy.
"Big Drop was one of the first brewers dedicated to the brewing of no-alc beer and we've always strived to brew the best beer we can. Just because its no-alc, we don't leave anything out, in fact our methods are more complicated, think of it as a mixture of brewing and food science.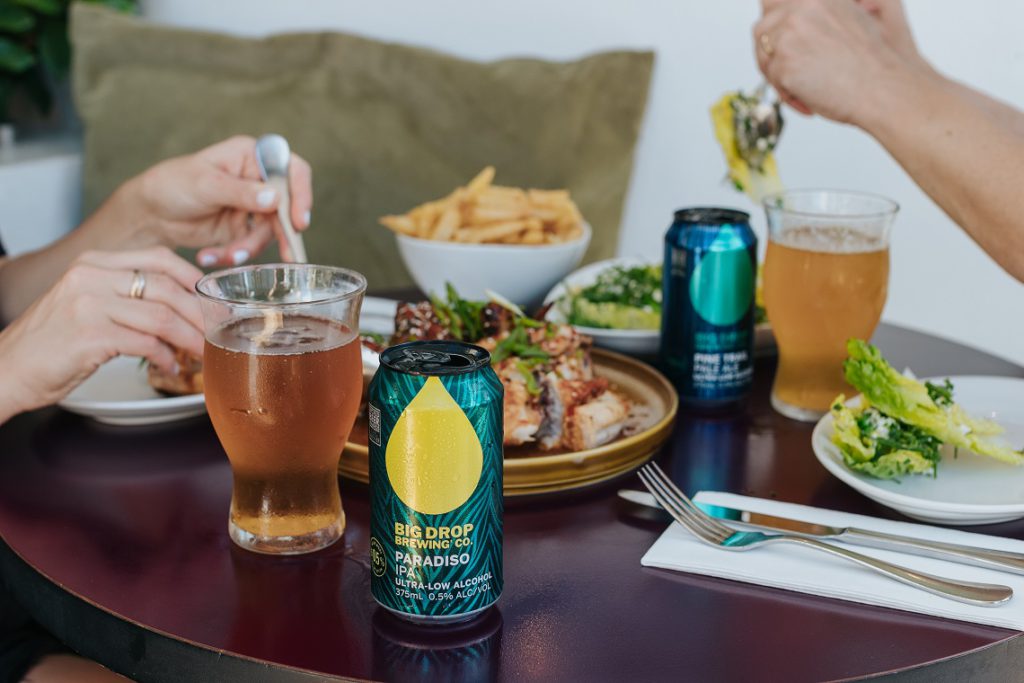 "We pioneered a method for producing great no-alc beer, which was 'brewed to strength' as opposed to removing alcohol later, which means we retain all that flavour. That knowledge has helped us fulfil our true ethos to just make a great tasting beer."
While the average beer contains four to six ingredients, Big Drop beers carry anything up to 20 ingredients, designed to deliver a fuller flavour and mouthfeel. It's designed for enjoyment, and proves that this is the most important thing when it comes to beer – winning 70 international accolades, including world's best at the World Beer Awards seven times, and other titles won against full-strength competitors.
West said: "For us it's about growing the category, and about pulling people in and giving them different choices, as opposed to trying to mimic something else. We want to do our own style within beer that people enjoy."
Big Drop's Australian range including the new limited Poolside DDH IPA is produced locally for sustainability and freshness, catering to all craft beer drinkers who are looking to explore the quality of the no alcohol category.
To stock Big Drop, order via Kaddy, Paramount, LSB or Big Drop directly by contacting: customersupport@bigdropbrew.com