Hospitality has been among the hardest hit industries in Australia, but we've witnessed incredible resiliency throughout the community. As the pandemic continues, long-term success is dependent on building savvier, safe businesses and deeper, more meaningful guest relationships.
SevenRooms, a data-driven guest experience platform which enables operators to build direct relationships, deliver exceptional experiences, and drive more repeat business, commissioned a survey from independent research firm YouGov to understand the habits, sentiment and expectations of Australian diners. This report helps hospitality businesses across every state – from family-run cafes to nationwide hospitality enterprises – understand what is expected of them post-COVID, and how they can adapt to meet the needs of a changed guest.
The survey contained questions gauging:
Guest expectations from hospitality businesses
The most important factors when choosing a venue
How the pandemic has changed the way Australians view eating and drinking out
What dining out means to them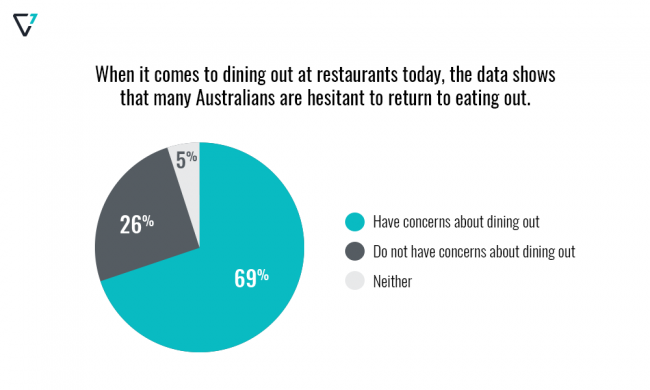 Key Findings Include:
Australians want businesses to update their operations ahead of reopening, with 32% saying that restaurant should only reopen with waitlist and reservations that enable social distancing
For today's diner, a venue's health & safety guidelines (31%) are almost as important as the quality of the menu (37%) when choosing a restaurant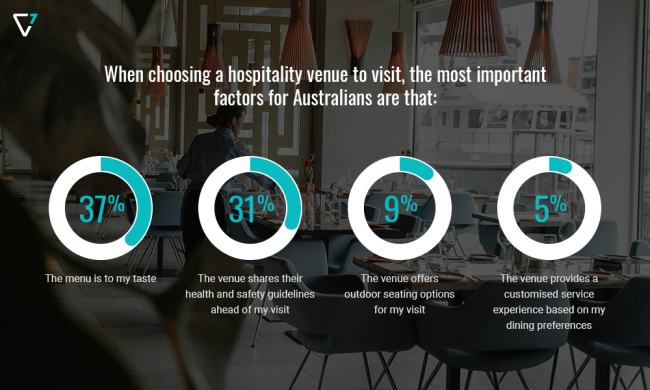 83% of Australians would share their personal data with a venue for either personalised experiences (e.g. tailored promotions or menus) or health and safety measures
The research was conducted by YouGov amongst a nationally representative sample of 1,064 Australians aged 18 and over.
CONTACT INFO:
Download the full report here.