Australia has been experiencing the trend of consumers drinking less while spending more for a number years, and while this has presented challenges for a number of categories, others have boomed.
Whisky and gin in particular have seen amazing growth as consumers explore the categories and become increasingly prepared to spend more on a bottle.
One category that has surprisingly struggled to take advantage of the premiumisation trend, in Australia at least, has been brandy. Overall there have been a number of years of steady decline and stagnant sales, but it finally looks like that is beginning to change.
Part of the reason for the shift and the green shoots of growth is consumer, and retailer, education and understanding. In addition, before the shutdown, on-premise venues and bartenders were beginning to understand brandy better and increasingly use it in cocktails, as well as offering premium products to sip.
From classics like the Sidecar, French 75 and Vieux Carré to variations on classics like a Brandy Old Fashioned, brandy has a versatility that bartenders should love working with. Indeed, last year we saw the launch of St Agnes' Bartender's Cut – a collaboration between 10 of Australia's leading bartenders and the St Agnes Distillery – it's a brandy made by bartenders, for bartenders.
With that on-premise shift comes consumer education, which is a key factor in helping to drive brandy growth and is particularly important now as consumers are looking at retailers to help guide their choices.
Matt Redin, Marketing Manager at Angove Family Winemakers, says a key aspect of education is helping consumers understand the brandy drinking occasions.
"There is still a long way to go in changing perception that brandy is not just for Christmas pudding or your nanna's favourite tipple, but we are steadily chipping away at it," he said.
The fact it is green shoots of growth for brandy in Australia is promising and shows the market is continuing to evolve in ways that have been seen overseas two or three years previously.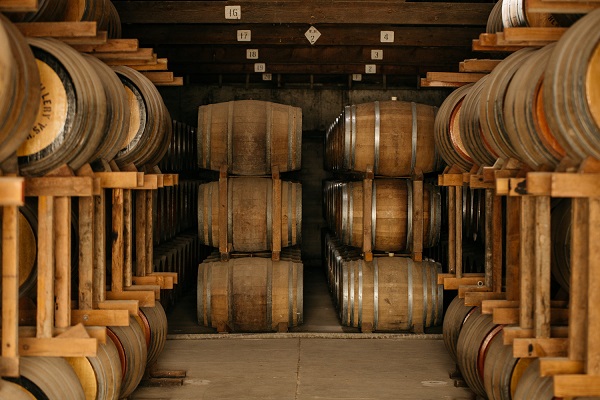 Redin explains: "We are seeing Cognac booming overseas, particularly in the US and UK, where leading global brands are showing good growth signs and the cocktail culture has helped it to take hold.
"As we saw with the whisky boom, Australia usually follows two to three years later so we are confident this is the start of the upsurge here and we are doing what we can as the leading brand to make this happen."
It's working for St Agnes, where overall sales are up five per cent, but it's the luxury collection that is really exciting with the XO and VSOP brandies up a staggering 22 per cent.
Redin adds: "Consumers are continuing their push for more premium spirit choices and with the St Agnes XO range we have spirits that are comparable to anything from around the world, including Cognac."
The other thing to bear in mind about St Agnes, is not just its high quality, it is also Australia's most awarded and number one selling brandy. In the post-bushfire, coronavirus era, there is an increased emphasis and drive for Australians to buy local and they want to buy premium – St Agnes offers both.
"For St Agnes Distillery it is all about our premium offers," Redin says. "The St Agnes VSOP and XO are in double-digit growth and our focus is very much on continuing to educate consumers and customers alike.
"St Agnes is the original craft distiller with every single bottle being carefully and meticulously crafted using the double distilled pot-still method and ageing in small oak barrels until it is deemed to be at the perfect point of maturation for release."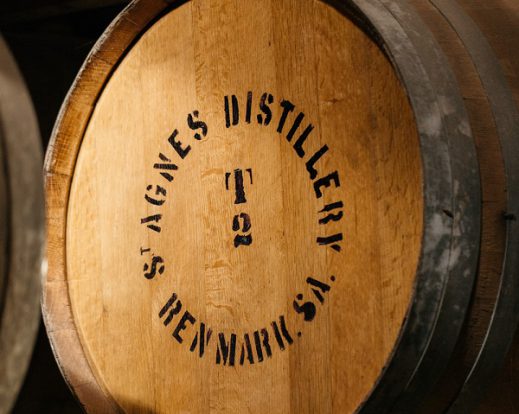 It is that attention to detail and drive for quality which has drawn St Agnes into the hearts of Australian consumers and engages the people who try the brandy. St Agnes can also boast being South Australia's oldest continually run craft distillery, complete with the enviable asset of spirits in barrel dating back more than 50 years.
So: premium, tick; local, tick; high-quality, tick and bloody delicious, tick.
Take the time now and head to the St Agnes website and find out more about the great history of this Australian brand, learn more about the amazing portfolio including the fantastic new St Agnes Bartenders Cut.
And most importantly, be at the forefront of this growing trend and move brandy from the bottom shelf and give it a premium spot in your story, because brandy is back.