Jean Trinh, founder of Alquímico in Cartagena, Colombia, has won the Altos Bartenders' Bartender Award, as voted for by bartenders working at venues named in this year's The World's 50 Best Bars list.
Bartenders were asked to name one of their peers who they believed had pushed the limits of what it means to be a great bartender.
In a statement, organisers said: 'The award goes to a personality who made a significant impact in the global bar sector over the voting period and recognises their commitment to the international community in that time.'
This is the second award, after the Michter's Art of Hospitality prize, that has been revealed ahead of the full The 50 World's Best Bars ceremony, which is due to be held on 4 October 2022 in Barcelona.
Mark Sansom, Content Director for The World's 50 Best Bars, said he was thrilled to honour Trinh with this award.
"We're delighted to announce Jean Trinh as the winner of this year's Altos Bartenders' Bartender.
"From his strikingly inventive approach to the art of cocktail making to his forward-thinking attitude towards sustainability and his unerring commitment to his team and his community, Jean's spirit rings true to each of the key tenets of what makes a winner of the Altos Bartenders' Bartender Award," Sansom commented.
Trinh said he was delighted to be recognised by his peers.
"It is such an honour to be named Altos Bartenders' Bartender by the amazing people of my industry," he commented.
"When the pandemic struck, we were forced to re-evaluate everything about how we lived and worked together but I am so proud of the achievements of my team through this time. Together we have built a stronger community and a more sustainable Alquímico, which I hope will continue to inspire sustainable practices around the world," Trinh continued.
For Trinh, this success was all the sweeter having endured the difficulties of COVID-19.
"I am so thankful to receive this recognition from my peers after the rollercoaster we have all been on for the last few years and I hope to welcome them all to Alquímico to share our drinks and our ideas in the years to come."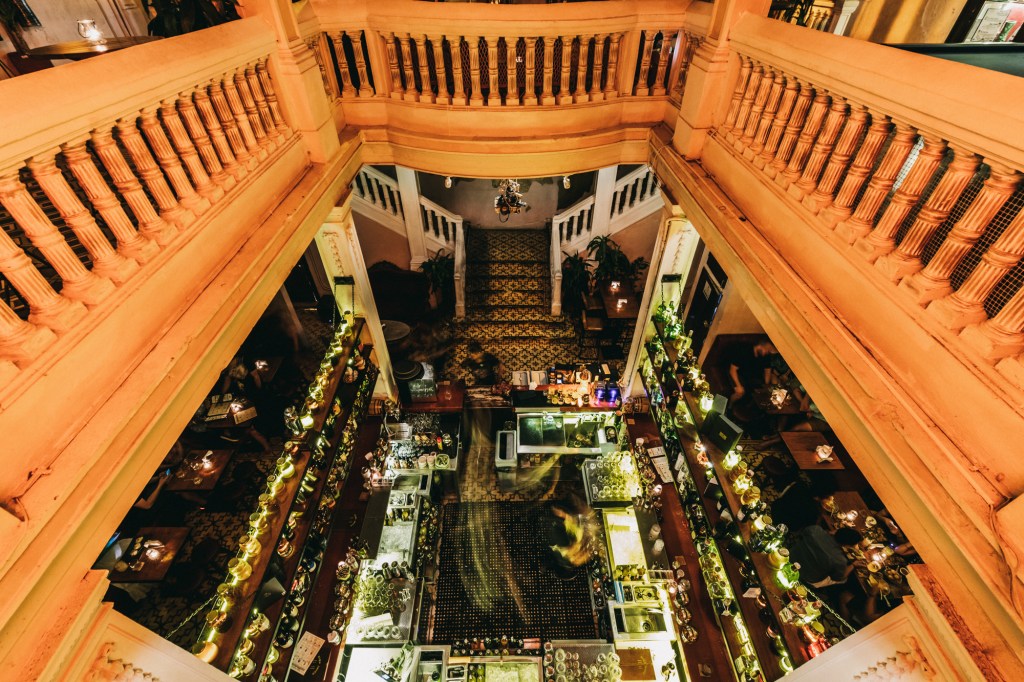 Trinh has a fascinating story. Born in France with Vietnamese heritage, Trinh grew up in his parents' restaurants. Having experienced Colombian hospitality first hand during a visit to Cartagena (known as 'the Magic City' in its homeland), Trinh set up his first pop-up bar only six months later. Alquímico followed within three years, situated across three storeys in picturesque Colombian mansion.
The venue's sheer scale is impressive, serving more than 850 guests every day. The venues is split into three separate bars (La Mansión, El Balcón and Terraza), each on a different level, and each with a different concept.
Trinh is known for centring sustainability in his venue, working with local farming communities and searching for small scale producers across Colombia.
In 2018, Trinh invested in a 25 acre farm, allowing him to sustainably and organically grow produce for his cocktail program. When hospitality closed during the lockdown era, Trinh housed his team and their families at the farm, and collaborated with nearby growers to develop sustainable agriculture processes. The Alquímico team also donated food to those struggling, built an apiary to produce honey and reduce the bar's use of sugar, and participated in reforesting the native flora.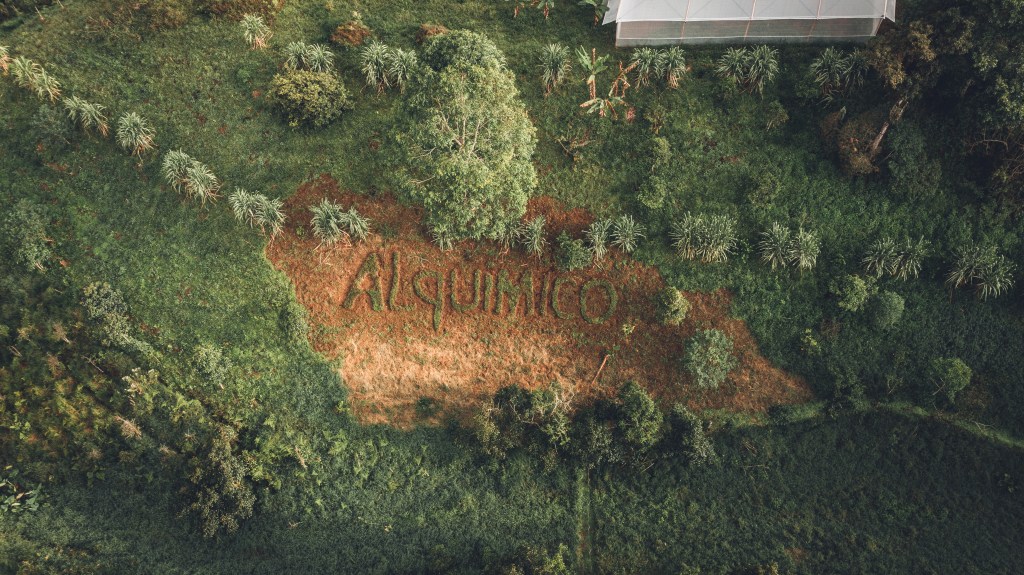 Carlos Andres Ramirez, Head of Global Advocacy and PR for Altos Tequila (which sponsored the award), also commented on Trinh's success.
"Supporting the community of bartenders has been a pillar for Altos Tequila since its creation in 2010. Twelve years on, we continue to invest in this support via the Tahona Society Competition initiative, the first sustainable projects competition.
"From the Altos Tequila and Tahona Society family we want to congratulate our friend from Alquímico, Jean Trinh, for winning the Altos Bartenders' Bartender Award as part of The World's 50 Best Bars 2022," Ramirez said.
It's not the first time Trinh and Alquímico have tasted success at The World's 50 Best Bars, ranking at no. 47 in 2020, and taking home the Ketel One Sustainable Bar Award – the first bar in South America to win this accolade.
Trinh follows previous winners Iain Griffiths of Dandelyan. Joe Schofield, then of Tippling Club, Singapore (now of Schofield's Bar in Manchester, UK), won in 2018; Monica Berg of Tayēr + Elementary, London, in 2019; Renato 'Tato' Giovannoni, of Florería Atlántico, Buenos Aires, in 2020 and Lynnette Marrero of Llama Inn, New York, in 2021.
The complete list of The World's 50 Best Bars will be revealed on Tuesday 4 October 2022. For the first time, the event is being held outside of London, in Barcelona.