Twenty Third Street Distillery have released their latest Australian Single Malt Whisky expression just in time for World Whisky Day, Saturday May 15. Batch No.1 Australian Single Malt Whisky is the first to hail from their 'XXIII connoisseurs' range' "the range explores our signature adventurous spirit, showcasing products that are unique and, in most cases, like this one limited" Says Brand Manager Gabrielle Millane.
The latest release is their second Australian Whisky, the first launched in 2019 and was awarded Gold at the World Whisky Awards that same year. "Australian Whisky has always been in our brand vision since opening, in keeping with our range the celebration of Australian spirits, and importantly South Australian spirits is important to us" Gabrielle Millane.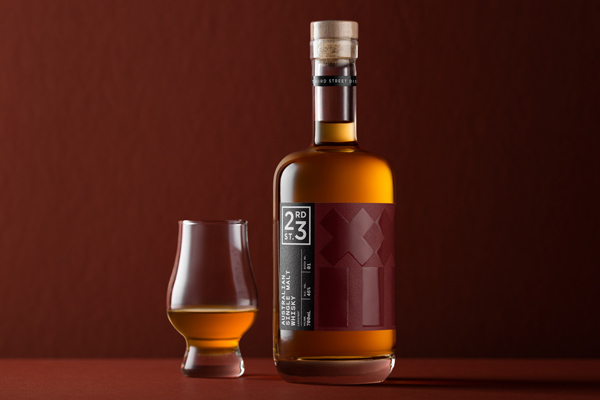 Batch No.1 is a 100% Australian Single Malt, distilled from Pale Malt sourced in north-western Victoria near the banks of the Murray River, connecting back to their home in South Australia's Riverland. Parcels of the liquid were distilled in both Pot 1 & Pot 2, these copper-pot stills each offer unique flavour profiles due to the varying condenser lengths, complementary of each other with complex, drawn-out and full flavours. Once distilled, the liquid aged over four Riverland summers in first-fill ex-bourbon barrels until reaching maturity.
Group Distiller Steve Magarry explains "the liquid delivers a classic single-malt golden hue, nuances of both sweet and aromatic spice, honey, and dessert pastries. True to our Riverland region – Orange, Lime, Tangerine and Lemon Citrus notes offer a sublime touch to the American Oak maturation. Our towering, historic Copper Pots offer a delicate and elegant spirit, the perfect canvas for the palate to explore"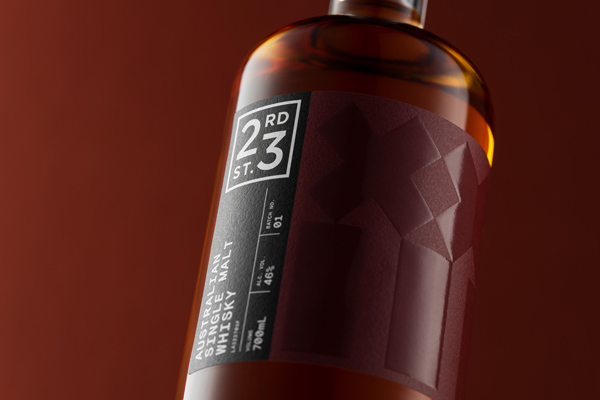 Batch No. 1 Australian Single Malt Whisky is strictly limited. Available from their Distillery in Renmark (SA) & North Adelaide (SA), online and in select Independent & National Retail outlets around the country, while stocks last.
Contact Details:
Twenty Third Street Distillery is proudly distributed by Vok Beverages, for trade enquiries:
Email: vok@vok.com.au
Phone: 1800 896 080
Keep up to date with everything Twenty Third Street Distillery:
Facebook: /23rdstreetdistillery
Instagram: @23rdstreetdistillery