It's time to take another look at vodka. Here's why…
1. Organic
With an increasing level of health consciousness apparent in drinking trends, vodka is the obvious choice for calorie counters. Likewise organic vodka is an area that is expected to expand. Though not new – Australian brand Vodka O has been in the space for a number of years – the trend is expanding hand in hand with the consumer-driven push for transparent ingredient labelling.
2. Craft & Provenance
The craft spirits space is expanding as consumers increasingly look to support boutique producers that detail exactly where their raw ingredients are sourced. According to Russ McFadden, of Eau De Vie Sydney, while marketing gimmicks may still drive some to purchase, drinkers are now savvier than ever.
"People are now looking at provenance, raw ingredients and method," he says.
Archie Rose, Sydney, is creating it's vodka with neutral wheat spirit from Nowra, on the NSW South Coast. English vodka Chase, is single estate – the potatoes are grown on the same property where the spirit is distilled and bottled – a unique proposition for drinkers.
WA-based Hippocampus Metropolitan Distillery creates its craft vodka with ingredients sourced from biodynamic wheat farmers Jamie and Rodney Frost in Dumbleyung. According to distiller Alex Poulsen craft spirits are a step back toward more traditional methods of production with the focus firmly on the quality of the product rather than the volumes that can be produced.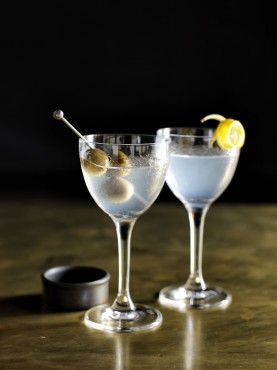 3. Environmental credentials
Icelandic brand Reyka not only has a strong brand heritage – it is the first vodka distillery in Iceland – it has impeccable environmental credentials. As well as utilising the local environment – including local Arctic spring water and local volcanic lava rocks for filtration – the Reyka Distillery is one of very few in the world that is geo-thermal powered, using volcanic activity. This means the distillery produces zero pollution, preserving the natural atmospheric and water purity of the area.
4. Packaging
Local ultra-premium vodka brand Alaskan Rock has invested in the creation of a striking bottle that is in itself a selling point. "We can all recognise a bottle of Tanqueray Gin because it's so iconic," says Nadia Santomaggio, Director. "We are really interested in producing an iconic looking glass vessel that's going to really draw people's attention."
Each bottle is different subtly different – the work of artisanal Mexican glass blowers – and is hand-labelled and numbered with every detail visually reflecting the ethos of the brand. Not to mention the thing weighs around two kilos when full – a viscerally weighty reminder of the price tag.
5. Marketing
Hippocampus is working with the trade to create a signature drink in each venue that stocks its vodka. Poulsen reports that The Classroom in Perth are working on innovating a "craft vodka lime and soda" style drink. The brand is then providing marketing support to the venues, promoting them – and of course the signature serve – across social media channels.
6. Ingredients
Alaskan Rock is not only produced by the best distillery in Australia – Lark was just awarded to top gong at the Australian Distilled Spirits Awards – its base is malted barley, creating a delicate difference in the taste profile. The use of malted barley is almost singular – though there are a couple of guys in the US who are producing something called "single malt vodka".
7. New flavours & Mixers
Icelandic vodka brand Reyka designed a small batch of exclusive Icelandic Reyka Bitters designed to complement the flavour profile of its vodka. The limited edition bottling used botanicals foraged in Iceland including Icelandic moss, angelica leaf and crowberry juice. The recommended serve is Reyka on the rocks with 2-3 drops of Icelandic Reyka Bitters.
Stolichnaya is expanding on the resurgence of classic cocktails with the release of its non-alcoholic Stoli Ginger Beer. It is designed to both create the perfect Moscow Mule and match the distinct flavour profile of Stolichnaya. According to Allan Shearer, CEO of island2island, "Making a good cocktail in a high pressure environment shouldn't be stressful."
8. Education
Grey Goose created an education series for both trade, on the origins of the brand, and consumers, on taste profiles and understanding personal taste profile. Taste By Appointment engaged drinkers who are becoming more interested in knowing the origins of their food and drink, according to Prue Andrews, brand manager for Grey Goose. The trade sessions were more in depth, covering off the intricacies of the distilling process and illustrating the ingredient story through tasting experiments.
At Hippocampus, Poulsen believes that the craft vodka space is key in getting lapsed consumers to reengage with vodka. In a marketplace that has seen the explosion of the gin category, consumers are now familiar with the concept of craft cocktails and are looking around to see what else is out there.
"It's interesting that people come back. They're more interested in the flavour and how it works in a cocktail," he says.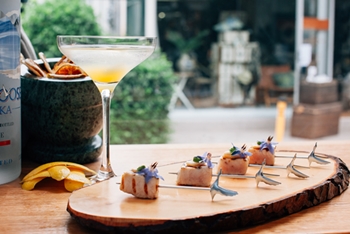 9. Food
According to McFadden eastern European hospitality and culture inextricably linked vodka and food, providing a wealth of options to engage consumers.
"[It is] important to show guests and consumers that there's more to vodka than lime/soda, stale brine and that yes, vodka tastes of something," he says.
Hippocampus has also dabbled in food matching, matching vodka to a dessert course at the Taste of Balingup (WA). Poulsen says he is definitely interested in continuing down that path if the right opportunity presents itself, as it is an underutilised space.