Sydney-based distillery, Archie Rose Distilling Co., made a splash last month when it partnered with sexual wellness company LBDO to create a 'botanical lube' – but this is just one part of the company's WorldPride plan.
The Special Edition Archie Rose x LBDO Essensual Lube features native Australian ingredients, including Kakadu plum and quandong extract – said to represent both brands' commitment to sustainably sourced native ingredients.
Will Edwards, founder of Archie Rose, spoke glowingly about the partnership.
"We are incredibly proud to be the Australian gin partner to Sydney WorldPride 2023 and to be collaborating with LBDO as another independent Australian brand who shares the same passion for individuality, inclusion and sustainably sourced native ingredients as our 110 strong Archie Rose team."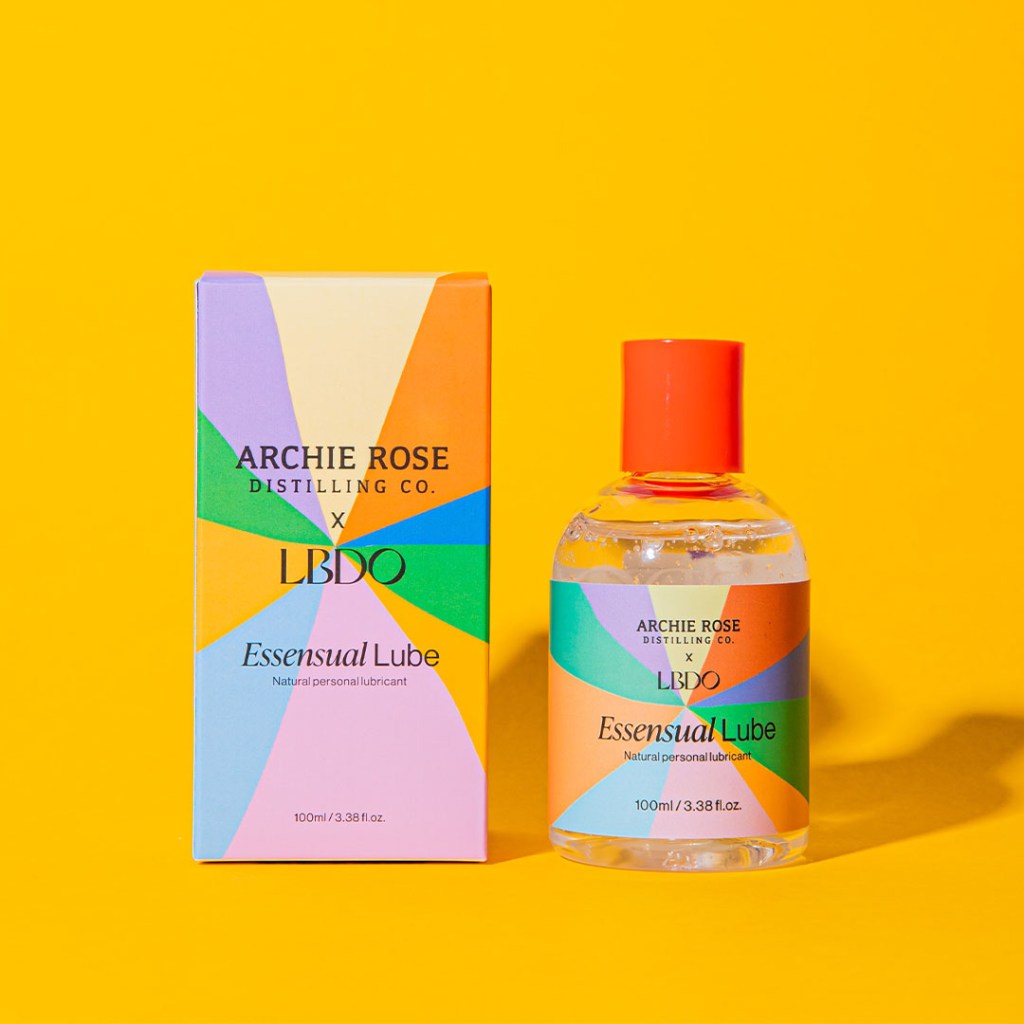 The product will feature artwork form local queer artist Luke John Matthew Arnold, and is available in 100ml bottles as a complimentary gift with the purchase of two Sydney WorldPride Bottled Cocktails, Peaches on Beaches and Harbour Cruisin'. Customers who purchase a customised WorldPride Archie Rose Signature Dry Gin developed in homage to the LGBTQIA+ global community will also receive a bottle of the lube.
Arnold explained his approach to creating the design, which took inspiration from other art forms.
"I treated the artwork almost like a theatre set, setting the ideal scene for where to have a sip or two. Along with some cute, cheeky, and explicit innuendos the packaging is also heavily inspired by the progressive pride flag," Arnold said.
"It's a nod to the diversity and pride for our community that Archie Rose has also created within their walls."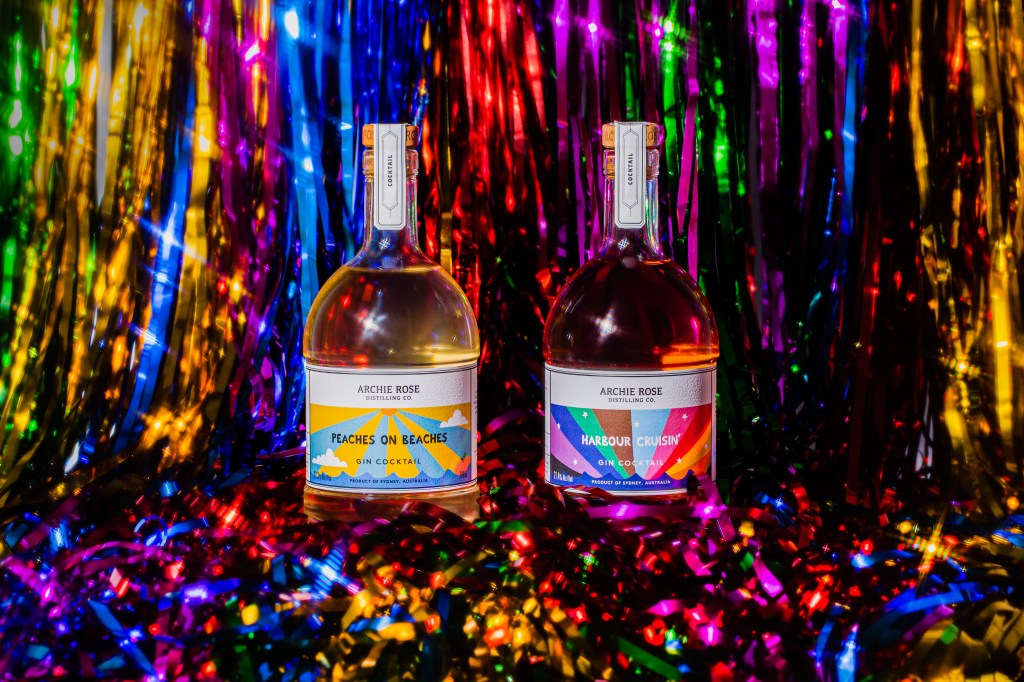 As part of Archie Rose's WorldPride celebrations, the brand will be involved in more than 50 events, including hosting a Sexual Wellness Masterclass on 2 March at the Archie Rose Bar & Cellar Door in Rosebery, led by LBDO founder Rachel Baker and Sexologist Meg Callender.
"LBDO is thrilled to partner with Archie Rose for Sydney WorldPride, a festival and celebration close to our hearts," Baker said.
"Like Archie Rose, LBDO products use only the highest quality materials and ingredients and are engineered to help people enjoy the moment and elevate pleasure where possible every day. Together with Archie Rose, we're honoured to participate in this global movement, and are ready to listen, learn, protest and party."
Harriette Leigh, Head of Hospitality for Archie Rose, also spoke directly to The Shout about the importance of WorldPride, and why the brand decided to commitment so heavily to the festivities.
"Firstly, it's a global event, which is happening not only in Sydney but also the southern hemisphere for the first time. We're a Sydney distilling company, of course we want to join the party," Leigh Said.
"On an emotional level we're immensely proud to work with an organisation that aligns so well with our own company values. We're passionate about supporting all members of our community, regardless of their gender or sexual orientation. We believe that corporate sponsorship of pride events is a very important part of the equation, an act that was unthinkable 20 years ago is now commonplace and competed over.
"Participating in WorldPride raises awareness and visibility on a global scale, serving as an important platform for advocacy, and education, while also providing forums for meaningful conversation that drive reform," Leigh continued.
She also outlined how the alcohol industry at large (both on- and off-premise) can get involved with WorldPride.
"Participation and involvement. Provide financial and logistical support, sponsor events or host your own events. Be a part of the landscape," Leigh says.
But what do these commitments mean practically? Leigh explains how businesses can lean into, and lean on, the WorldPride theme to support the festival.
"This year one of the themes of WorldPride and Sydney Mardi Gras is Amplification. The aim being to amplify queer voices and businesses. For Archie Rose, this means being a partner to almost 50 events taking place at Sydney WorldPride 2023.
"We are utilising our marketing channels to raise awareness for WorldPride and the LGBTQIA+ community, by promoting the festival, creating, and sharing bespoke content, and altering our branding to support the wider community," she says.
"Businesses can also show their commitment to the LGBTQIA+ community by implementing policies and initiatives that promote diversity, inclusion, and equality for all, regardless of sexual orientation, gender identity, or expression."
Leigh illustrated how Archie Rose is practicing what it preaches.
"Archie Rose offers employee benefits, provides training and education, and takes a public stance on LGBTQIA+ rights issues. By doing so, we can help create a more inclusive and accepting society and be an industry leader in promoting equality and visibility for all."
And the sheer numbers point to the scale of the opportunity for Sydney venues, retailers and producers.
"According to official figures 1.5 million people will be descending on our beautiful city – and Archie Rose will be ready to welcome them with a crisp G&T," Leigh concludes.
See The Shout's WorldPride news hub here.