It wasn't long after the COVID-19 pandemic hit our shores that medical and hygiene supplies started running low, and now, finding hand sanitiser is near impossible. 
That's a huge issue for Australia's ability to fight the spread of the virus, when one of the biggest pieces of advice right now is to wash or sanitise hands regularly. It's also been problematic for people in essential services like medical staff, who rely on sanitisers to do their jobs safely.
In a display of innovation and ingenuity, many Australian distillers are now helping solve this problem and using their skills to create alcohol based hand sanitisers, supplying both commercially and publicly. 
Although there are many approaches in the production and distribution, what they all have in common is a commitment to helping our communities fight the pandemic and keep each other safe. We've rounded up some of this great work below, but know with the nature of the industry that we're sure to hear more incredible stories of this kind in future. 
Manly Spirits Co.
Sydney based premium craft distiller, Manly Spirits Co., decided to start making hand sanitiser to help their community when they saw huge price markups on the precious formulas in store. 
Co-owner Vanessa Wilton said after seeing a $45 bottle: "I did make a scene in the pharmacy saying this is price gouging and just plain un-Australian and I wasn't going to stand for it."
Co-owner and Head Distiller, David Whittaker, said: "We knew that providing hand sanitiser for our local community was simply our part to play in this time. We just want to help in any way we can." 
Manly Spirits is already in touch with community organisations to provide five litre tubs of sanitiser and will also be giving out one free bottle with every Manly Spirits purchase. They're also asking for help from any organisation that has spare plastic squeeze bottles with lids and pump lids, as they are having trouble getting their hands on enough.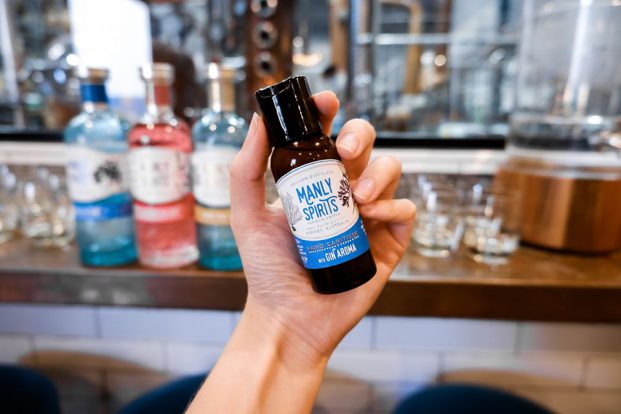 Gospel Distillers
Melbourne whisky producers The Gospel Distillers have joined the effort, using their spirits to create a hand sanitiser in accordance with World Health Organisation and Australian Department of Health guidelines. 
Bottles of 100ml are available through the website of their sister company Melbourne Moonshine, and Gospel have also said that stock will be available to essential services. All profits will be donated to a charity that supports the hospitality industry, with production costs even listed clearly in the product description for transparency. 
"We are aware of some price gouging happening in the market for essential goods, one of which is hand sanitiser. To help combat this we'll be running this program open book ensuring complete transparency so the public can see where every dollar goes," said Gospel Distillers Co-founder, Andrew Fitzgerald.
"Just to be clear, we will cover the cost of our staff and the raw materials only, donating everything that is left over to charity. We challenge anyone else with this capability to do the same. The last thing we want to do in such a time of need, with a product that people are desperate to get, is make a profit."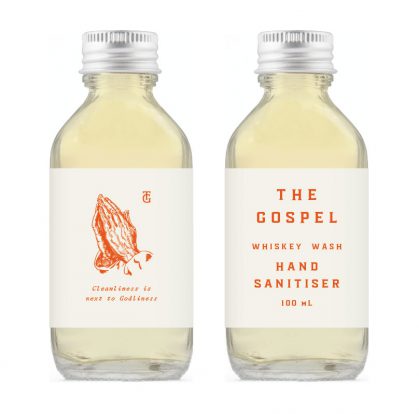 Cape Byron Distillery
Producers of Brookie's Gin are producing an alcohol based natural sanitiser, scented with their rainforest gin and lime. Predominantly for the medical profession but also available to the public in smaller amounts, the hand and surface sanitiser not only caters to community demand but also helps keep their staff in employment at this uncertain time. 
Co-founder and Distiller, Eddie Brook, said: "We will be supplying larger containers of sanitiser to the local medical professions, doctors, hospitals and care workers. We are prioritising supply to many health organisations within the local community and will be initially releasing our first batch to some of our current Brookie's Gin retailers and other local businesses in the Northern Rivers".
Medical services in need are directed to contact sanitiser@capebyrondistillery.com while the public can find the 500ml bottles online via their website, and at local retailers and pharmacies.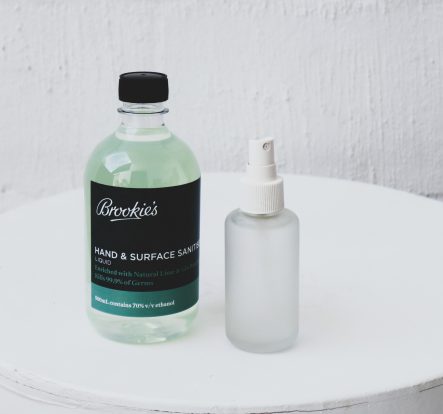 Lark Distilling
Helping Tasmania cope with demand for sanitiser is Lark Distilling. The distillery said their founder Bill Lark once asked himself, "why is no one making whisky in Tasmania?" and now 30 years later their Managing Director Geoff Bainbridge has asked himself the same question about hand sanitiser. 
"Hearing about the shortage of hand sanitiser in Tasmania – from schools, to pharmacies and even hospitals – we put our heads together to see what we could do to alleviate this.  Alcohol is the main ingredient in hand sanitiser and fortunately that's something we know a lot about at Lark Distilling", said Bainbridge.
Lark himself added: "I'm delighted we can play even a small part to support our community in the fight against this unprecedented challenge and it is a great credit to the team at Lark that they are able to."
The sanitiser will be available to essential community based organisations and all enquiries are directed to sanitiser@larkdistillery.com.au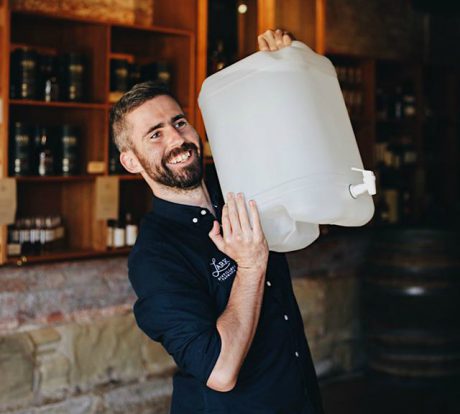 Archie Rose
Urban Sydney distillers Archie Rose have also begun producing hand sanitiser, featuring botanicals of grapefruit, cassia, cardamom and thyme from its gin production.
Launching with 4,500 x 500ml bottles, the effort bolsters community supply and helps Archie Rose keep more staff during this crisis. 
Founder Will Edwards said: "I'm incredibly proud of our team for having turned around this product from concept to launch in under 10 days, and we will continue to produce sanitiser for as long as we can, or as long as is required."
Product is available for $20 per bottle at the Archie Rose website, however for ongoing wholesale orders, please email sales@archierose.com.au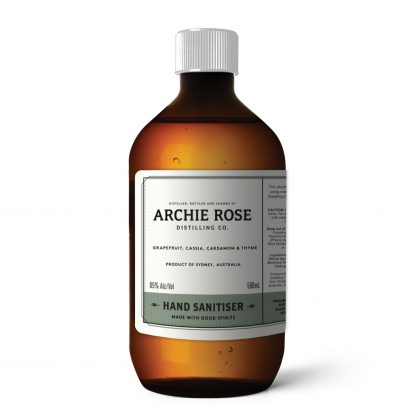 Bundaberg
Queensland's iconic rum producer Bundaberg, under parent company Diageo, has donated 100,000 litres of ethanol to the Queensland State Government for the production of sanitiser. It's said that this amount will produce around 500,000 bottles.
Diageo Australia's Managing Director David Smith said: "At a time like this we will always step up and contribute when Australians need it most."
This local effort joins other Diageo donations, supplying local areas with hundreds of thousands of litres of alcohol for sanitiser production in Brazil, India, Kenya, the UK, Ireland and the USA.
Beenleigh Rum Distillery
Like the above, one of the country's oldest distilleries, Beenleigh Rum Distillery, has also started production of hand sanitiser. Already overwhelmed with support, they've currently sold out of their supply so far. 
Angelo Kotses, Managing Director of the Bickfords Group of Companies and owner of the Beenleigh Distillery, said the unprecedented demand is more than they could have imagined when they first had the idea.
"We originally planned a small run of only 1500 cartons, but when the Queensland Government approached us we were more than happy to help by providing hand sanitiser for essential needs throughout the state," Kotses said. 
The Queensland Government thanked both Beenleigh and Bundaberg for their assistance. Minister for State Development, Manufacturing, Infrastructure and Planning, Cameron Dick, said: "We want to see more of this and are ready and eager to work with and support manufacturers who can help us get more products into our hospitals, our schools and our supermarkets and stores."  
"This is the time to think laterally and broadly about how you and your business can adapt and contribute to our state's COVID-19 response. You might think it's a long shot but innovation is critical right now."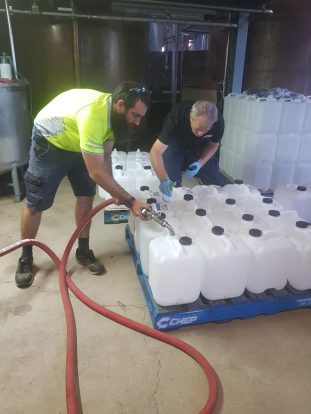 Poor Toms
Although they aren't producing for retail sale, Poor Toms distillery has added hand sanitiser to its production, to provide an affordable and reliable supply for frontline services. The distillery have said they're living by one of their lesser known but increasingly relevant mottos, "clean spirits, clean hands." (Production pictured in header).
Noosa Heads Distillery
Land & Sea Brewery and Noosa Heads Distillery have teamed up to create a sanitiser for both essential community organisations and the public. 
Their priority are medical practitioners and other frontline staff, however are also offering 30ml bottles free with purchases while stocks last. They've announced they are "working their hardest" to have more available for at home use.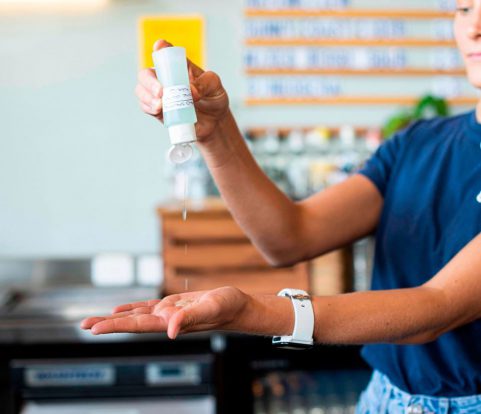 Carlton and United Breweries
CUB have announced they will donate at least 30,000 litres of hand sanitiser for frontline medical staff and the community, in partnership with leading hygiene company Ecolab. They have said 40,000 500ml bottles are being produced for healthcare workers and vulnerable community members. 
CUB will donate all of its hand sanitiser, as well as provide Ecolab with ethanol to produce more. Peter Filipovic, CUB CEO, said: "CUB always supports the community. And as the nation's biggest brewer, we have a part to play in battling this unprecedented crisis. Helping the people who are directly fighting the effects of this virus is a good start. We have the relationships and the know-how to get a project like this up and running quickly."
"For more than 150 years we've helped Australians come together over a beer. Now it's time to lend a helping hand as they stay apart to fight the virus."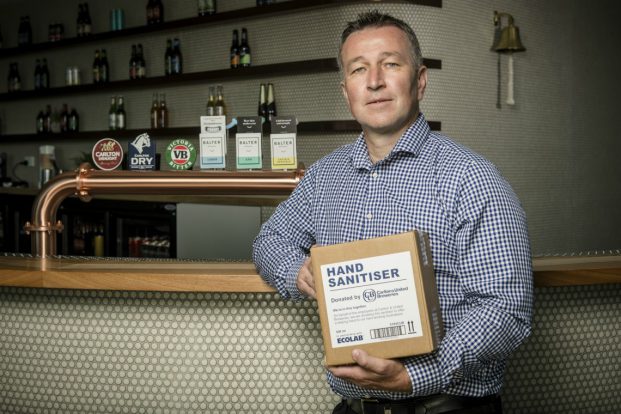 Bacardi
Joining these local distilleries is one of the world's biggest spirits companies, Bacardi. At the site of production for more than 80 per cent of their rums, in Cataño, Puerto Rico, a partnership has formed with local manufacturer Olein Refinery. Together, they will produce 1.7 million units of 10 ounce (about 296 ml) hand sanitisers for communities in need. 
"This is a family-owner business and we know what it means to take care of a community in need," said Jose Class, VP Supply Chain and Manufacturing for Bacardi Latin America and the Caribbean.
"In the 158 years of Bacardi, we've endured our share of challenging times and have learned that resilience, optimism and community are what will help us come out stronger."