Crafted from Australia's most awarded gin distillery, The West Winds Gin, comes two refreshing and crisp RTD's that are the perfect addition to any occasion this summer.
Using the brands multi-award-winning gin base with their own hand-crafted tonic and soda, West Winds Gin has created two invigorating gin based RTD's that can suit any occasion, or situation.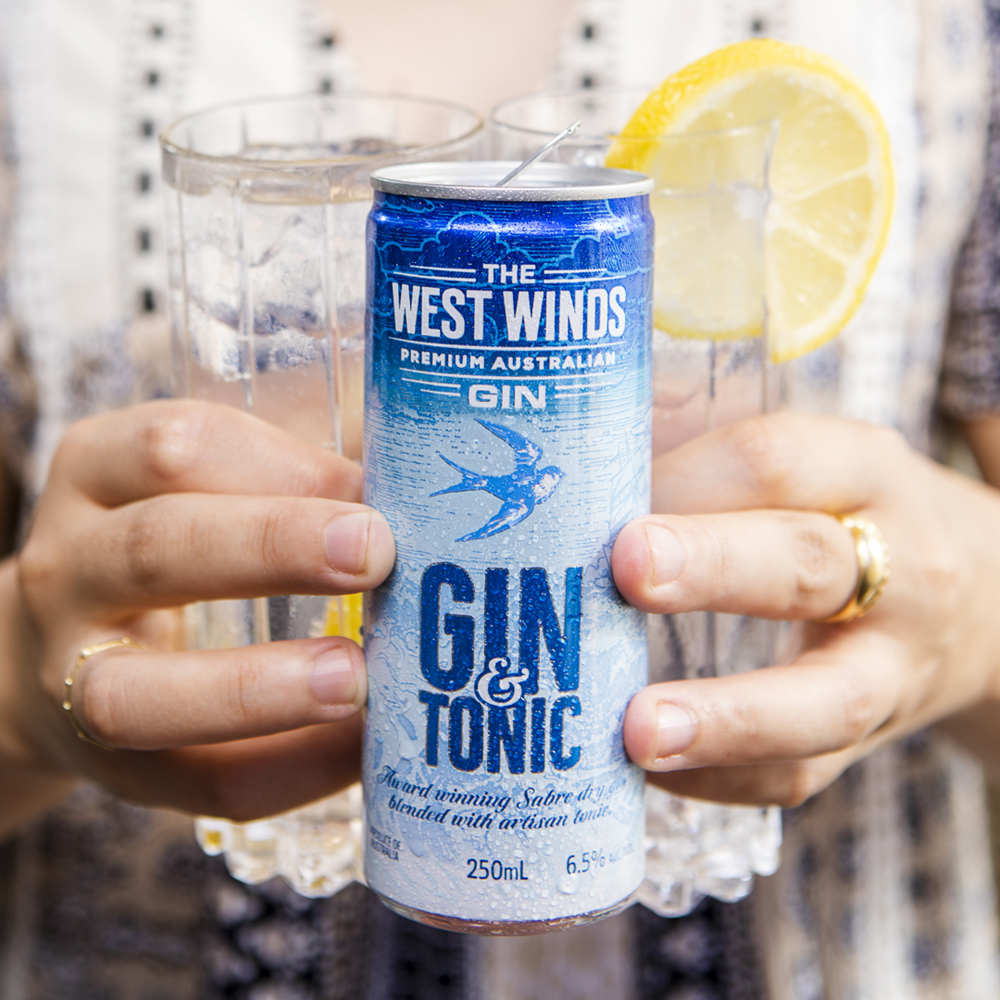 The range features the iconic West Winds Sabre Gin and Tonic, a truly authentic take on the G&T at 6.5% ABV, and their bespoke Strawberry Basil, Gin & Soda, which blends fresh local field strawberries and basil, with their awarding gin and soda, to create a truly unique flavour experience at 4.5% ABV.
The hand-crafted tonic and soda were designed by the West Winds team to not only compliment their multi-award-winning gin base, but to help heighten the smooth and balanced flavour profiles that accentuate effervescent refreshment.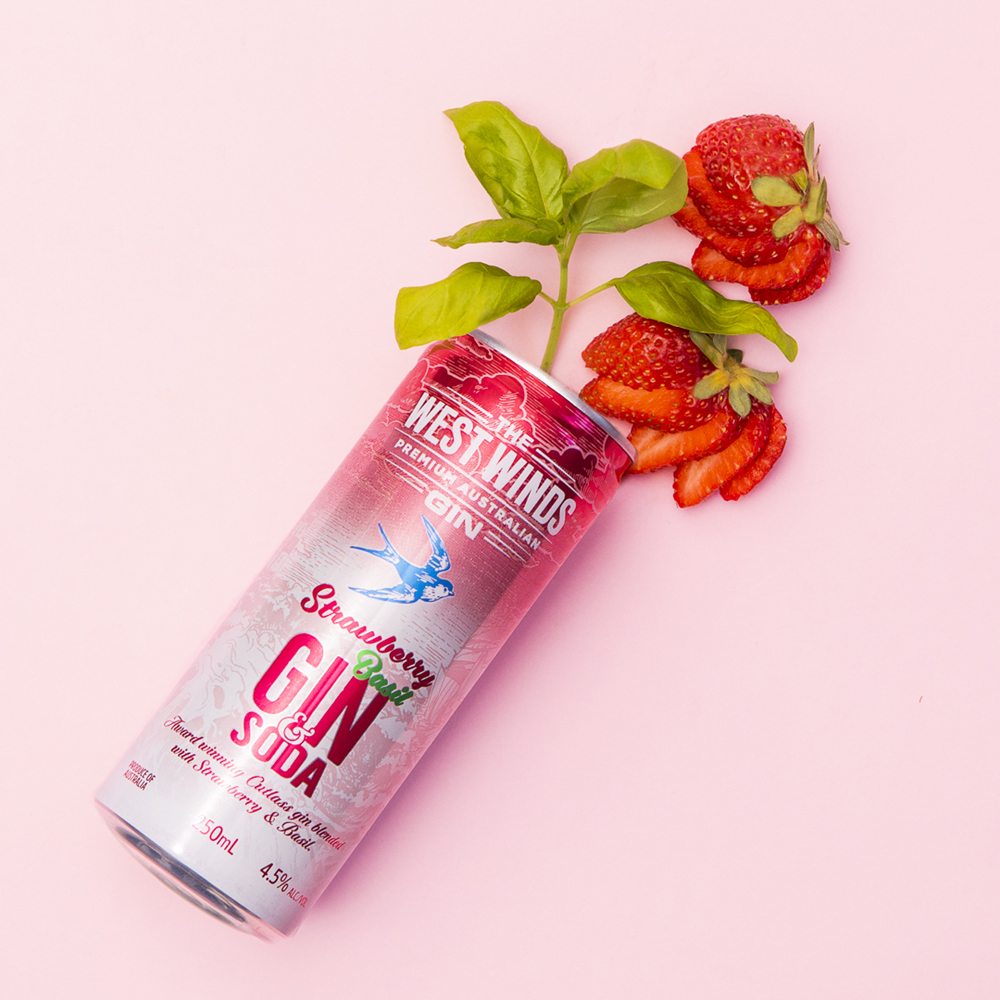 Available in a ready to serve 250ml can & convenient 4-pack format, both West Winds RTD's are best served ice cold and straight from the can, making it a convenient alternative to enjoy on any occasion, or situation, this summer.
So, if you are looking to experience something refreshingly different, with an Aussie twist, these RTD's could be the one to add to your cart next.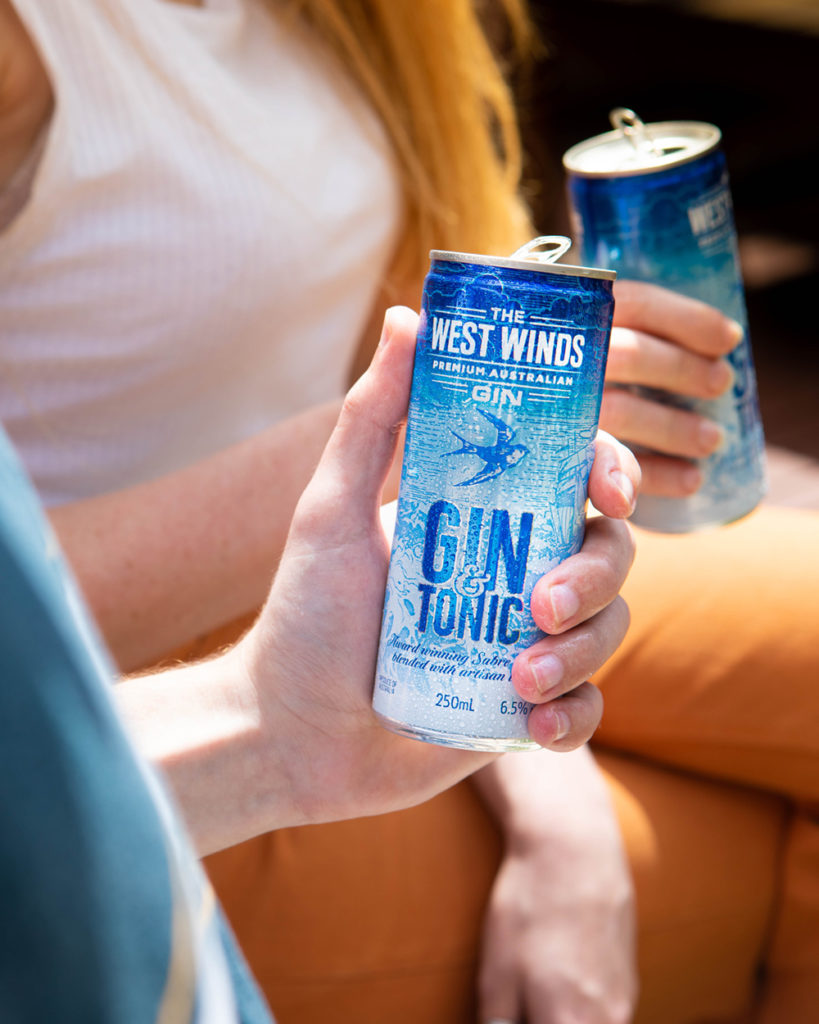 For more information, please contact your local Stuart Alexander & Co. representative, or contact orders@stalex.com.au, phone 1800 188 484.