Australian Venue Co (AVC) is launching a non-alcoholic beverage menu on 1 July to promote inclusivity in its venues and cater for the trending consumer choice for non-alcoholic beverages.
The food and beverage-led hospitality group is releasing the Zero Proof Drinks List menu in 57 of its venues throughout Australia and will include beers, wines, spirits and signature cocktails.
"At AVC, we understand what our customers want and are proud to be the first hospitality group to roll-out a zero proof drinks list at scale. With our new Zero Proof cocktail list and low-alcohol range, there's no reason to feel left out on a night out," AVC chief marketing officer Kylie Moncur said.
"Having a glass of wine over dinner with friends or holding a cocktail at a party feels so much more celebratory than sipping on soda water. This list is about offering better options for everyone and making it easier to get together with friends and family, regardless of what you're drinking."
While the Zero Proof Drinks List will be in select venues nationwide, each venue will tailor its list to appeal to the local customer base.
AVC said the menu will boost possible avenues for additional trade, stating: "By offering such a great selection of zero proof drinks, customers can choose not to drink, or drink less while still enjoying great beverages at their favourite venues.
"Whether they are the designated driver, a weekend warrior training for a big event, have an early start in the morning, entertaining clients, pregnant or simply taking a break from booze, the list provides options that don't draw attention to the fact that someone isn't drinking alcohol."
Hawthorn Hotel Re-Opens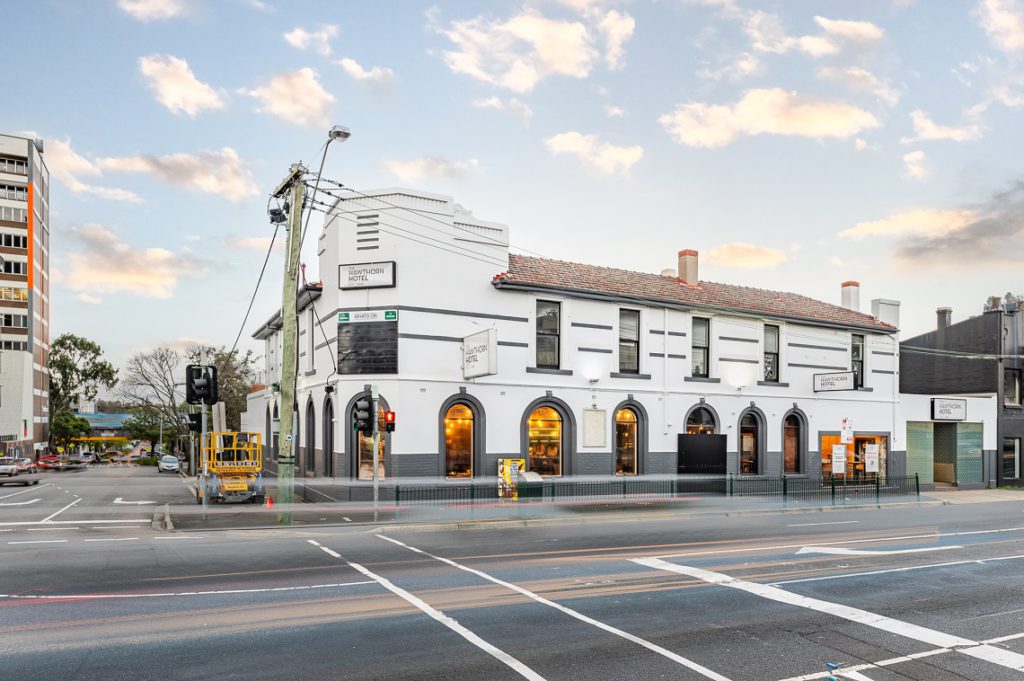 In addition to the launch of its non-alcoholic beverage menu, AVC also announced the reopening of The Hawthorn Hotel tomorrow, which temporarily closed last year due to impacts from the COVID-19 pandemic.
During its recess The Hawthorn Hotel underwent aesthetic and fundamental upgrades including: a new food offering; reworked cocktail menu; new dining space to improve the restaurant and entertainment experience; and improvements to the beer garden.
AVC is hoping the new upgrades will help improve its relationship with its locals and wider community, stating: "The Hawthorn Hotel has been engrained in the local community for decades, and the return of the venue will leverage off the history it has behind it. Proudly aligning with Swinburne University, The Hawthorn will work to help support local groups and associations within the organisation as well as local sporting clubs and community groups."