Dave Kerr, Joshua O'Brien and Ryan Snedden were announced as this year's Bacardi Legacy Three Most Promising at the Semi-Final cocktail party held at Deus Bar + Kitchen in Sydney last night.
The trio will now progress through to the National Final in the 2016/2017 Bacardi Legacy Global Cocktail Competition.
Now in its fourth year in Australia, the Bacardi Legacy competition was established to challenge the best bartenders in the world to create their own Legacy Cocktail to stand alongside the Daiquiri and the Mojito, revered Bacardi classics.
The three successful bartenders were judged as the best contenders to compete internationally by judges by Bonnie Shearston, Alissa Gabriel and Dre Walters.
The Bacardi Legacy Three Most Promising will then present their cocktails again at the National Final on 7 February 2017 for their chance to represent Australia at the Bacardi Legacy Global Final in Berlin.
They have between now and February to market their cocktail and prove that it is worthy of competing on the global stage alongside all the other countries competing for the crown.
"The time has come for these aspiring bartenders to promote their cocktail and forge their place in the Australian cocktail industry," says Loy Catada.
Catada, along with fellow Bacardi Brand Ambassadors Sean Forsyth and Andy Wren, will personally mentor these three competitors on their pursuit for a spot in Berlin.
At the National Final, one of the Bacardi Legacy Three Most Promising will be selected based on the success of their Legacy cocktail and overall campaign to join the leagues of Fred Siggins, Alissa Gabriel and Andrew Bennett.
Three Most Promising Cocktails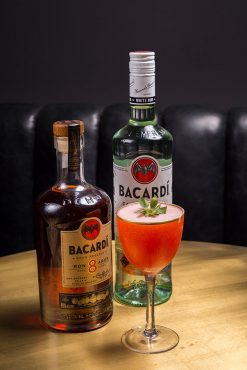 Fresca Fresa
Dave Kerr (The Beaufort & Ike's VIC)
30ml Bacardi 8
20ml Bacardi Carta Blanca
10ml Coconut Oil
30ml Fresh Strawberry Juice
25ml Fresh Lemon Juice
15ml Agave Syrup
Strawberry Head for Garnish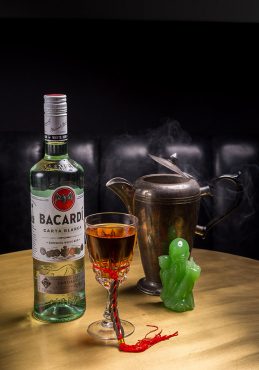 BacarTEA
Joshua O'Brien (The Bowery QLD)
50ml Bacardi Carta Blanca
20ml Apricot Brandy
25ml Chai Tea
2 dashes Angostura Bitters
Full Star Anise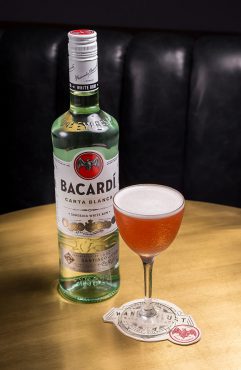 Wanderlust
Ryan Snedden (The Lobo Plantation NSW)
50ml Bacardi Carta Blanca
20ml Lemon Juice
20ml Pineapple Juice
20ml Grapefruit Syrup
10ml Crème de Mure
7.5ml Pedro Ximenez
Save
Save
Save
Save
Save