At Germfighters we understand aesthetics are a big part of creating a unique vibe at your venue. The new norm is COVID safe, but to achieve that without impacting your environment can present a challenge. Check out our special THE SHOUT 30% discount offer below.
Germfighters are here for you.
Our range of sanitiser solutions are ready to ship, from our stylish looking 500ml to our non-intrusive and sleek acrylic wall mounted sanitiser stations. Our design team will create unique COVID signage specific to your brand. An example of this is that we created yoga mat shaped floor signs for social distancing in a yoga studio, aligned to their branding. Truly unique and highly effective, without costing you a fortune.
Cost effective sanitiser solutions that look great
Custom designed signage to suit your venue and brand
Free artwork setup, fast turnaround
Small Aussie team with significant On-Premise experience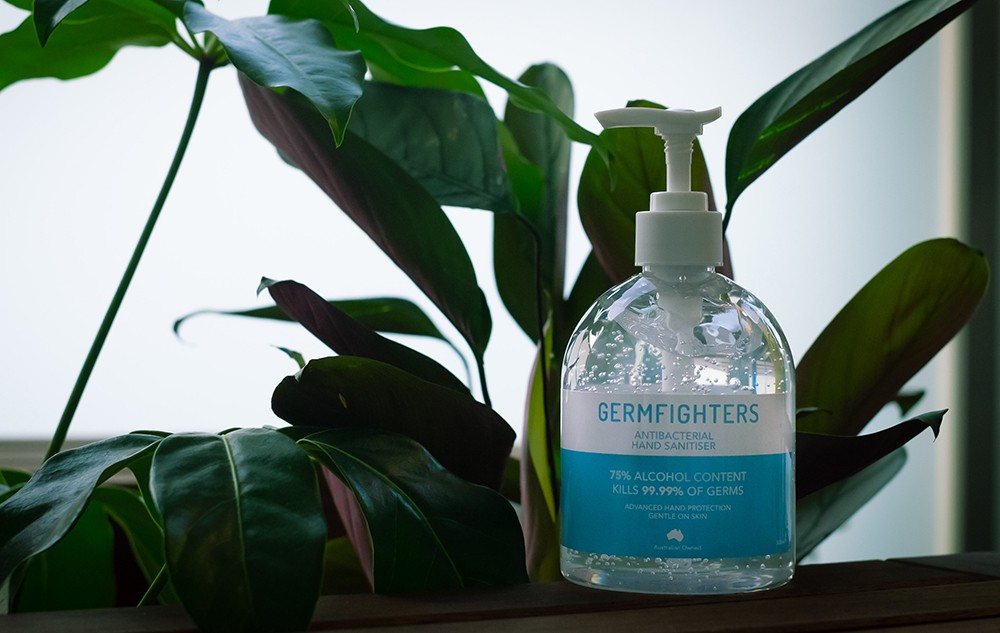 Prior to COVID, our business was all about working with liquor brands to activate in on and off premise venues. Like most in the hospitality businesses, we faced grave uncertainty. As a result, we changed our model to helping businesses during this time.
We are Australian owned, based in St Leonards Sydney. Our sanitiser is tested, certified and insured. Our team of 10 is a mix of account managers, designers, and logistics. We love that we are still working to assist in the space we love, just in a new way.
We are happy to visit your venue to advise on how you can maintain your atmosphere yet comply to the requirements. We don't charge for our time, just the products and signage we supply.
Have a look at our range on www.germfighters.com.au and use code THESHOUT at checkout for a 30% discount for orders over $50. Alternatively contact us at help@germfighters.com.au for bulk orders or phone 02 9929 7063 or 0414 884 164.