Urban Alley have just announced the 2020 release of their bourbon barrel-aged American-style barley wine. With an ABV of 10.1%, staying home never tasted so good.
With the launch of Urban Alley's brewpub in 2018, head brewer Shaya Rubinstein immediately set out to establish a barrel program. While it was not the primary focus of the brand, he made a commitment (mostly to himself) to get at least one barrel-aged beer to market each year.  He was lucky enough to get his hands on some single-use barrels from the famed Woodford Reserve bourbon distillery in the US.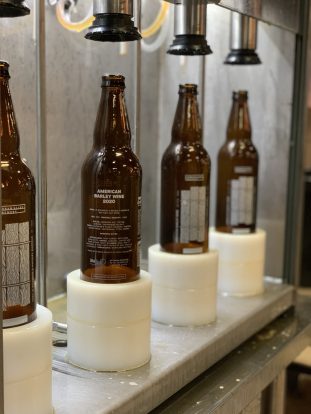 In March 2019, the team decided to push the brewhouse to its limits. A barley wine bursting with American hop character was born, and the brewers decided the beer could benefit from some ageing time. They transferred the beer into the bourbon barrels with a packaging timeline that would match up perfectly with the venue's first anniversary in September.
The 2019 American Barley Wine was released in 500 ml bottles and was quite popular, paving the way for what Shaya hoped would continue as an annual tradition.
For their 2020 release, Urban Alley brought the timeline a bit forward to coincide with winter. Being a big, bold and intensely flavoured beer, Shaya wanted to ensure that it could be enjoyed right away, and curling up near the fireplace is exactly the right kind of setting to do just that.  The beer pours a delightful caramel colour with ruby highlights, while aromas of toffee, vanilla, toasted coconut and stone fruit invite you in.  The mouthfeel is quite full, and a slightly sweet finish with a whopping bitterness from popular American hops is exactly what's needed to balance the malt body and high alcohol.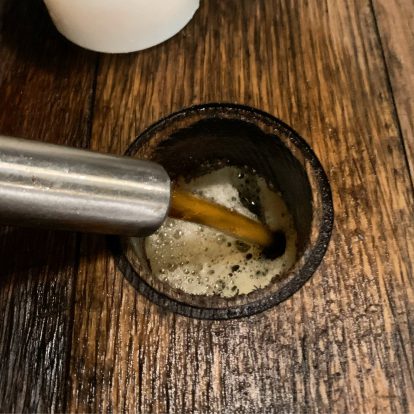 The brewers suggest enjoying one now and cellaring another. As the beer ages, the intense bitterness from the hops slowly fades into the background, allowing the rest of the ingredients to become fully integrated with each other over time.
Best enjoyed in a snifter glass at 10-13 C.
Company Contact details
Urban Alley Brewery
G09/12 Star Circus
Docklands VIC 3008
03 8080 9800